Mölle and Kullaberg Nature Reserve: Breathtaking Slopes and Hiking Trails in Scania, Sweden
Hiking with great views over Kattegat and Öresund in Southwest Sweden
A biodiverse peninsula
The beautiful town of Mölle and the nature reserve Kullaberg have been a dream for us to visit for many years.
It's quite close to Copenhagen, Denmark where we have always lived. But for some reason, we have never taken the time to visit.
When we recently stayed in Malmö for a few days, we decided to spend the afternoon at the nature reserve on the way back to our rented house in Scania.
We are so happy we did!
Where to stay near Kullaberg Nature Reserve:
Search for the best value accommodation in Mölle here.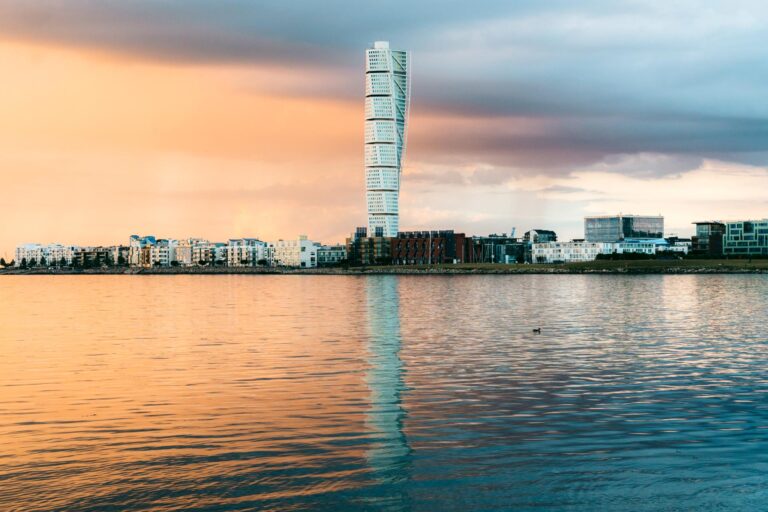 Map
Kullaberg Nature Reserve is a peninsula in Scania in Southern Sweden, about 45 minutes from Helsingborg.
The picturesque town of Mölle
The first thing we did was to take a stroll in Mölle.
It's such a charming little town with a very scenic harbour.
The area is popular for diving with chances of seeing lobsters, eels, catfish and crabs as well as different water sports activities. You can rent both gear and boats in Mölle.
We just walked around enjoying the ocean and the adorable houses.
We particularly loved the historic Grand Hotel (adlink) – a classic Art Nouveau style seaside hotel from the beginning of the 20th century.
If we one day should stay overnight in Mölle, this would be our choice.


Hiking in Kullaberg Nature Reserve
After walking around Mölle for a while, we headed to Kullaberg to explore for a few hours.
Steep cliffs rising from the sea and lush forests make this spectacular area ideal for hiking and trekking.
The nature reserve offers unique habitats for lots of plants and animals because of the slightly different microclimates that are created on the cliffs, in the forests and around the tide pools on the rocky shoreline.
If you are interested in birds, you will really like Kullaberg.
We drove to different hiking trails and viewpoints visiting Ransvik, Josefinelust and the lighthouse Kullens fyr at the tip of the peninsula.
Around sunset we found a place near the lighthouse to enjoy a picnic with yummy salads we had with us from Malmö.
The perfect way to end the day.












Practical information
Kullaberg Nature Reserve is free to visit!
It's open year-round.
For more information about the unique plant and animal life in the reserve, you can check out the Visitor Center naturum Kullaberg on the edge of the peninsula at Kullens Lighthouse.
Read more about safety and rules in the nature reserve here and read about the most common questions here.



Where to stay near Kullaberg Nature Reserve
Search for the best value accommodation in Mölle here.

What to bring to Kullaberg Nature Reserve
Minimise your impact
To minimise your impact on nature, follow these guidelines:
Bring your own drinking water in a refillable bottle.
Avoid single-use plastics, including straws.
Dispose of waste properly.
Take only photos, leave only footprints.
Be considerate of other visitors.
Respect wildlife.


Thanks for reading
Thank you for reading along.
What do you think about Kullaberg Nature Reserve?
If you've been there, it would be awesome to hear about your experience in the comments.
If you haven't been yet, please don't hesitate to ask us anything. We're glad to help.



Our favourite travel resources:
Our camera gear: