The Best Travel Insurance for Digital Nomads and Long-Term Travellers (That You Can Buy On the Road)
We review and compare three different travel insurances that you can buy on the go
It's boring but essential
For the past few years, we have travelled quite a lot.
And we have been away from home for three to six months several times.
Needless to say, decent travel insurance has been necessary.
Luckily, we have never had the need to be evacuated by helicopter…
But…
A few times we have had to go to see a doctor and if we had not had insurance, the costs would probably have added up.
In this guide about travel insurance for digital nomads and long-term travellers, we will compare three popular companies that you can purchase while on the road:
SafetyWing, World Nomads and True Traveller (adlinks).
Before reading on, it's important for us to let you know that:
We are not professional advisors or travel insurance experts. This guide is written from our personal experiences with travel insurance.
Now, read on to find out which insurance will suit your needs the best!
Local or international travel insurance?
The possibilities for buying travel insurance are endless and you can probably get great coverage from companies in your home country as well as international ones.
There are various options in Denmark at least.
The Danish travel insurance companies that we have looked at require that you purchase the insurance before departure and that you will stop travelling at a specific date.
And we imagine it's similar in a lot of other countries around the world.
That isn't always ideal…
With our current lifestyle as digital nomads, it can be difficult to find travel insurance that covers our needs.
The same goes for people who travel for a long time without knowing when they want to return to their home country or which countries to explore on their journey.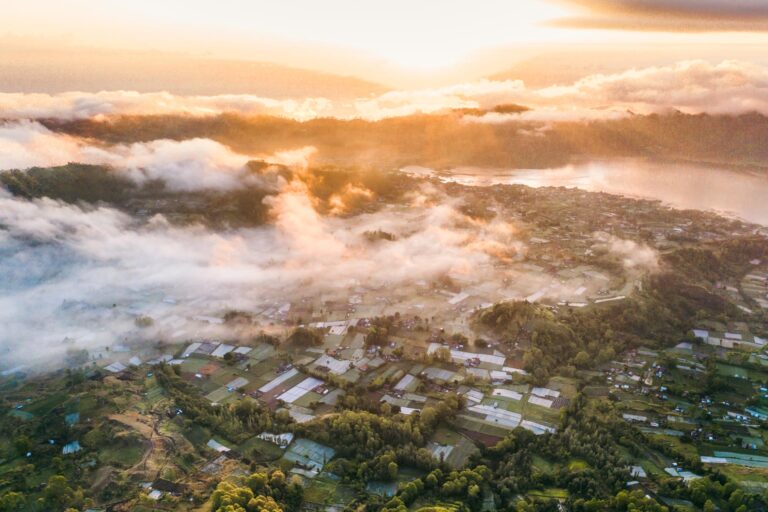 The solution
Fortunately, there are a few international travel insurances that can be purchased both before and during your trip.
Yes, while you are on the road!
They are quite flexible in terms of the countries you can visit and the length of your travel period so these are the ones we look at when we need travel insurance ourselves.
In this guide, we have chosen to compare three international travel insurance companies who all offer insurance that can be purchased while you are travelling – even if you do not yet have a return ticket.
What is travel insurance?
When you are in your home country, you are usually covered in case of illnesses or injuries.
Depending on which country you live in, that can be by public health insurance or private insurance.
When travelling abroad, that same insurance might not cover you if something goes wrong.
That's why you can purchase travel insurance.
In case you need to visit a doctor, get treatment, buy medicine or get transported to a hospital by an ambulance, you don't want to risk having to pay all of it yourself.
Having purchased travel insurance, you are protected from some financial risks and losses if something happens to you while you are travelling.

What travel insurance covers
Travel insurance policies vary in both coverage and prices and there are many different types.
Most travel insurances cover the cost of visits to the doctor in the event of acute sickness or injuries incurred during the trip + any medicine, should you need that.
In addition, many will cover home transport in the event of a serious illness, compensation for theft or robbery, and evacuation in case there is an emergency situation.
But as mentioned, it will differ from policy to policy.
The more scenarios you want to be covered, the more expensive the insurance will get.


Why you need travel insurance
First of all, it is quite safe to travel in general.
Especially if you don't take unnecessary risks or do anything stupid on purpose.
But…
Sometimes bad things happen. You can catch a disease, get injured or something can happen to your stuff.
That's why you have to be prepared.
Travelling without travel insurance is simply irresponsible – for you and your loved ones.
If anything goes wrong and you don't have insurance, the trip can end up costing you tons of money.
So while it may sound boring, travel insurance is one of those things in life where it is a really good idea to be on the safe side!
Travel insurance is a must. There's no way around it.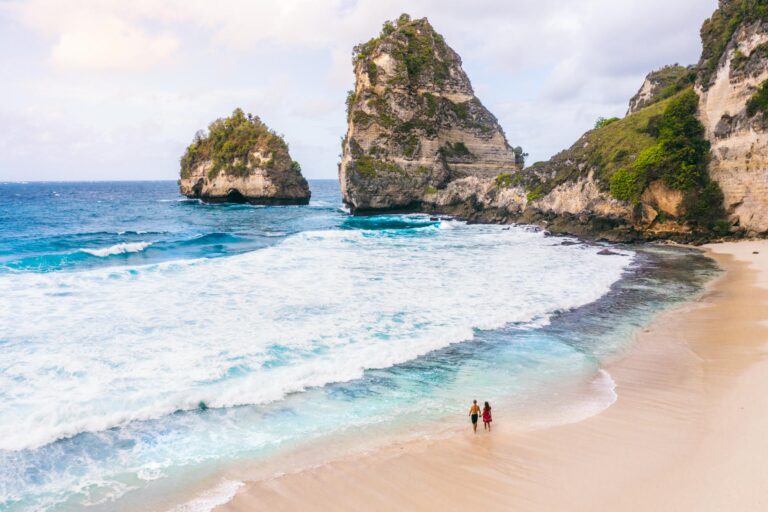 How travel insurance works
If you already have an insurance policy covering you at home, there might be a chance that you're covered when you travel as well.
But make sure to double-check before you go.
If you aren't covered by your existing policy, many insurance companies offer extra coverage for shorter trips abroad.
To our knowledge, that usually amounts to a few weeks or up to three months if you find a really nice insurance company.
Finding proper travel insurance for trips longer than three months and/or trips without an end date can be both really difficult and expensive.
Travel insurance purchased from home
If you plan to go on a pre-arranged trip, the most common way to buy travel insurance is to book it before you leave.
That could be three weeks to Italy, two months to New Zealand or four months in Southeast Asia where you know that you will return home at a set date.
In that case, you usually select the destination(s) as well as the start and end date and then you purchase travel insurance that covers that particular trip.
Flexible travel insurance
If your travel plans change along the way or if you don't have a return ticket, you may need to purchase travel insurance during your trip.
But far from all insurance companies allow it.
In fact, we haven't found any Danish insurance companies offering it.
We have been in that situation a few times ourselves and we actually travel on one-way tickets quite often.
That's one of the reasons we have looked into what travel insurance options are the best for digital nomads, long-term travellers, remote workers or just people who prefer to be flexible and not plan the entire trip from the beginning.
And luckily, there are a few possibilities!

What to look for when buying travel insurance
Most travel insurances cover the cost of accidents and illnesses on your trip as well as emergency evacuations.
For example, if you have been in a traffic accident and need transportation to a decent hospital to be treated, it can be pretty expensive.
Your travel insurance needs to cover unforeseen costs like that so you never have to compromise your health while travelling.
Depending on the countries you're visiting, hospital bills can quickly add up too – and you want a good travel insurance company to take care of that for you.
The maximum amount
Always check out the maximum amount that the insurance company will cover for you.
It will vary from insurance to insurance.
The sums are usually pretty large (up to hundreds of thousands of dollars!) which should be sufficient for most.
However, it's worth paying attention to.
Deductible
The deductible is the amount of money you have to pay yourself before the travel insurance company pays the rest.
The higher your deductible, the lower the cost of your insurance.
For example, if you receive a hospital bill of 1,000 USD and have a deductible of 150 USD, you will have to pay the first 150 and your travel insurance will pay the rest, in this case, 850 USD.
In this example, if your bill amounts to less than 150 USD, you pay it all yourself.
There is no right or wrong when it comes to deductibles. It's really a matter of personal preference.
Our personal philosophy is that we would like to use our travel insurance to pay for rare but expensive situations and then we pay the small amounts ourselves. That's why we usually choose to have a deductible of around 280 USD or 270 EUR if possible.
As far as we know, this is a relatively high deductible but again, it's entirely up to you.
If you expect to suffer any "mishaps" or simply want to feel safer by being able to use your travel insurance without thinking about the deductible, you can choose a lower amount – or even have no deductible at all.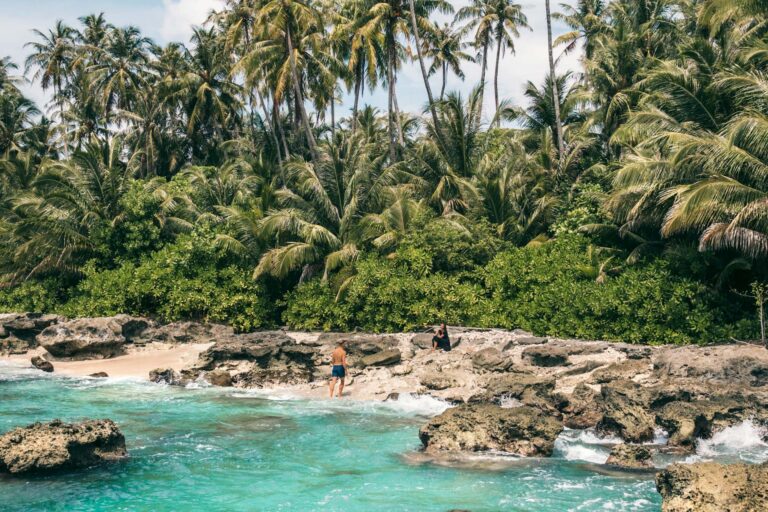 Extreme sports
Do you plan to do any extreme activities on your trip?
Bungee jumping, paragliding, mountain biking, climbing, skiing and activities like that almost always have to be added on and usually cost extra.
Those kinds of extreme sport are not automatically included in your insurance policy so you need to look carefully for what is covered and what is not.
When you are about to sign a liability form for such an activity, it feels better to know that your insurance will pay the hospital bills in case anything happens to you.

A comparison of three popular travel insurances
In this guide, we will compare three international insurance companies who sell travel and medical insurance that can be purchased while travelling.
On previous trips we have used both World Nomads and True Traveller with success.
Since then, SafetyWing has entered the market and their insurance options fit a flexible travelling lifestyle too.
For most occasions, it looks like SafetyWing is cheaper than the other two, so we decided to purchase SafetyWing's travel insurance for our last trip (at the beginning of 2020).
We didn't have to claim anything on that trip though.
Anyway, read on to know more about why we were convinced to try SafetyWing.
SafetyWing
What is SafetyWing?
SafetyWing includes both travel and medical insurance.
This means that they cover travel-related incidents such as lost checked luggage, travel delays, emergency medical evacuations and more.
They also cover unforeseen illnesses or accidents when you travel – including paying your hospital and medical bills.
SafetyWing is travel insurance for nomads, made by nomads.
They know that long-term travellers do not always fit into the box when it comes to "traditional" insurance.
That's why they decided to create an insurance option for these types of travellers. Yay!
You can read more about SafetyWing's mission on their website (adlink).
Even if you don't identify with being a nomad, there are still reasons to choose SafetyWing's travel insurance.
If you haven't yet decided when you want to go home or what countries you want to visit on your trip, SafetyWing is super flexible.
You can start and stop the insurance as you wish and it covers almost all countries (excluding Cuba, Iran and North Korea).
And their prices are pretty reasonable too.
Advertisement
SafetyWing's prices
SafetyWing's travel medical insurance can be purchased for as little as 37 USD (~ 34 EUR) for four weeks if you are 10-39 years old, if you have a deductible of 250 USD (~ 230 EUR) and a maximum limit of 250,000 USD (~ 230,000 EUR).
If the travel insurance has to cover the United States too, the lowest price for four weeks is 68 USD (~ 63 EUR).
Insurance in the US is more expensive because of the high prices of healthcare.
See prices for other age groups here (adlink).
SafetyWing works a bit like a subscription.
After signing up and paying for the first four weeks, the insurance is automatically renewed every 28 days until you set an end date for your trip.
If you don't set an end date, the insurance will automatically renew until 364 days have passed.
Then you won't suddenly be without travel insurance because you haven't had Internet access for some time or perhaps forgotten about renewing your policy.
See the price of travel insurance with SafetyWing (adlink).
Benefits of SafetyWing
Flexibility
You can start and stop the insurance at any time. You don't need to know how long time you want to travel right from the beginning – instead you can renew the insurance along the way and adjust it to your needs.
Price
The travel insurance costs USD 37 (~ 34 EUR) for four weeks. That's significantly cheaper than World Nomads or True Traveller, for example.
Coverage
SafetyWing offers worldwide coverage except Cuba, Iran and North Korea.
Credibility
Tokio Marine manages SafetyWing and it's one of the world's largest insurers.
Support
Call 24/7 for assistance.
Children
1 child between 14 days and 10 years can be covered per adult without you having to pay extra (up to two children per family).
Disadvantages of SafetyWing
Travel in the US
To cover travel in the United States, the travel insurance will cost almost twice as much as the insurance excluding the US. If you only have to travel in the United States, SafetyWing might be a less attractive option for you. Remember that this also applies to Hawaii.
High deductible
Some people will think that the deductible is a bit high compared to other travel insurance policies. That's one of the reasons the price per month can be so low though.
Automatically termination
After 364 days, the insurance will automatically terminate if you do not renew it. However, it can be done as simply as clicking on a link in an email that will be sent before your current policy ends.
Advertisement

World Nomads
What is World Nomads?
World Nomads is a reputable travel insurance company that specializes in covering independent travellers – including backpackers and nomads (as the name kindly suggests).
Read more about why World Nomads is so popular here (adlink).
We used World Nomads the first time we bought insurance on the road.
It's one of the most well-known travel insurance companies and many frequent travellers purchase travel insurance from World Nomads – partly because you can buy and renew the insurance after you have left you home country.
Advertisement

World Nomads' prices
World Nomads basically offers two different types of coverage: "Standard Plan" and "Explorer Plan".
The "Explorer Plan" covers numerous activities and has higher benefit limits, so it costs more as well.
You pay for the travel insurance per day you need it and the price structure is set up to give discounts for longer trips.
At the time of writing, a "Standard Plan" costs approximately 320 USD (~ 296 EUR) for three months of travel insurance if you are a 28-year old from the US planning to travel to Thailand, Vietnam, Japan and Australia.
If the same person wants to buy the "Explorer Plan", it's 467 USD (~ 432 EUR).
The price might be different for you depending on your age, your destinations and your country of residence.
See the price of travel insurance with World Nomads (adlink).
Benefits of World Nomads
Low deductible
For American nomads, there is no deductible and for most other countries it seems like the deductible is around 60-75 USD (~ 55-70 EUR).
Extensive coverage
World Nomads covers a wide range of activities including some extreme sports, scuba diving and the like. Always read the terms carefully to make sure that your activity is covered.
Flexibility
Buy and renew your travel insurance while travelling with World Nomads.
Luggage
Get money back for stolen items, delayed luggage or stolen passports.
Continue your journey
If a close family member dies while you are travelling, you can get reimbursed for your travel expenses as well as the expenses to return and continue your trip afterwards.
Disadvantages of World Nomads
Price
World Nomads covers quite comprehensively but the price is generally higher than its competitors'.
Prior illness
Like virtually all other travel insurance, World Nomads does not cover medical conditions for which you have been treated, have symptoms for or have been tested for within six months prior to your departure.
Advertisement

True Traveller
What is True Traveller?
Like World Nomads, True Traveller (adlink) offers travel insurance aimed at adventure travellers and backpackers.
True Traveller is only for persons with residence in an EEA country (European Economic Area).
On a six-month trip to Southeast Asia in 2019, we purchased True Traveller insurance.
Advertisement

True Traveller's prices
True Traveller is generally cheaper than World Nomads and it has more flexibility when it comes to getting travel insurance that suits your needs.
For example, you can opt-out of baggage cover as it may be covered by your household contents insurance.
True Traveller offers three types of policies: a no-nonsense budget policy called True Value, the most popular one called Traveller, and one with higher medical and cancellation covers called Traveller Plus.
Choose where you need cover (Europe, Australia & New Zealand, worldwide excluding USA and Canada or simply worldwide), your travel dates and your age to get a quote.
Then you can add activity packs, winter sports packs and other options you may want to select for your trip.
See the price of travel insurance with True Traveller (adlink).
Benefits of True Traveller
Flexibility
Like with SafetyWing and World Nomads, you can begin your True Traveller insurance while travelling – and it can be extended along the way if you need to.
Coverage
With several different travel insurance packages to choose from, you can get exactly the coverage you need. It's also possible to purchase insurance for special activities, such as winter sports.
Support
Call anytime, 24/7, and speak with a qualified staff member who can help you wherever you are in the world.
Credibility
Allianz, the world's largest insurance company, covers true Traveller.
Disadvantages of True Traveller
Not for everyone
True Traveller only covers travellers with a home address in one of the EEA countries.
Add-ons
Since the cheapest policy is not that extensive, many travellers would probably need to upgrade to one of the more comprehensive insurance policies, which will increase the price.
Extending the policy
Extensions of True Traveller insurance can be expensive.

Which insurance should you choose?
SafetyWing, True Traveller or World Nomads (adlinks)?
First and foremost: Take a good look at what your current home insurance covers and what it does not cover.
Then it's important to have an idea of ​​what type of coverage you need on your trip.
Which countries you plan to visit and what you want to do are important factors when it comes to which insurance you should choose.
Some of the most important questions in this regard would be…
Do you plan to travel to the United States?
Do you want to travel to "dangerous" countries like Iran and North Korea or to war zones?
Do you already have home insurance that covers theft and robbery? If not, do you travel with expensive items such as a laptop, a camera or a smartphone?
Do you expect to rent a scooter or car on your trip?
Do you need to work while travelling?

SafetyWing, World Nomads, or True Traveller?
SafetyWing, World Nomads, and True Traveller can be purchased and renewed while you're away, so they're all flexible that way.
SafetyWing (adlink) is primarily designed for digital nomads and long-term travellers with no return tickets as well as for people with good home insurance who need to supplement with a travel medical insurance.
Coverage is not as extensive at World Nomads but the price is much lower.
World Nomads (adlink) is the old backpacker favourite and their website is super easy to use.
They don't have the lowest prices but they are reliable and they cover many different kinds of activities and categories.
True Traveller (adlink) seems to strike a good balance between SafetyWing and World Nomads with fair prices and great coverage.
We think it's smart that you can opt-in and out of the activities you need to be covered.
Always read the terms and conditions
Well… The heading says it all.
Before buying travel insurance from any insurance company, make sure to read the terms and conditions.
You may get a few grey hairs in the process but it's important nonetheless if you want to know what is covered – and perhaps more importantly, what is not covered.
Buy travel insurance
To compare prices and coverage, you can try searching on all three websites (adlinks) right here:
See prices and coverage at SafetyWing.
See prices and coverage at World Nomads.
See prices and coverage at True Traveller.
Choose the travel insurance that suits your needs the best and read up on exactly what it includes and excludes.
From there, simply place your order online.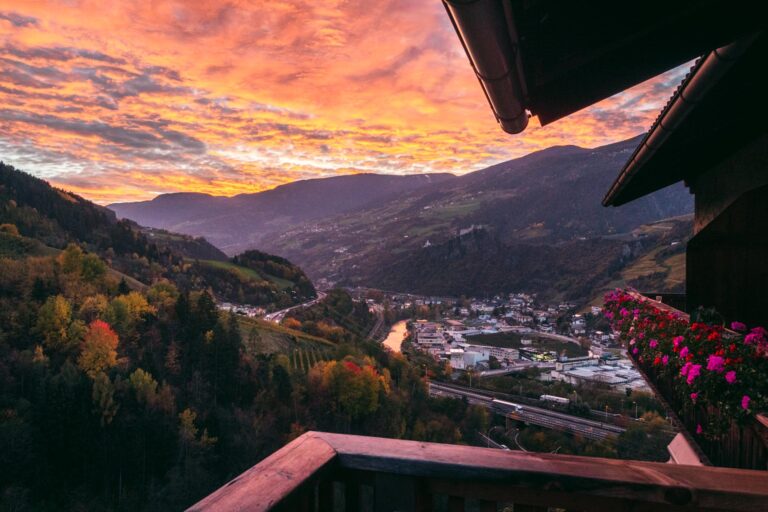 A few serious words
If you can't afford travel insurance, you can't afford to travel either.
And when investing in travel insurance, you might as well purchase a policy that suits your needs perfectly.
We hope that this guide has helped you get an overview of your options when it comes to flexible travel insurance you can purchase and renew while travelling.
Let us know what you think in the comments and feel free to ask us any questions – we will do our best to help you.
Once again, as we aren't professional advisors or travel insurance experts, we recommend that you contact the companies directly if you have any specific questions regarding an insurance policy.
Thanks for reading and stay safe out there!