Slow Travel for Digital Nomads: How to Thrive When Travelling AND Working at the Same Time
A guide to striking a healthy balance between exploring and getting things done
Are you a budget-conscious digital nomad who wants to get work done?
Or perhaps you dream about starting your own business while exploring foreign places?
Then slow travelling might be the right thing for you!
Wait, what… Slow? Travel?
For many people, the two words don't go well together.
Travelling often means the pursuit to experience something new. And a lot of it, thank you very much.
To cram as many new experiences into one trip as possible means the pace must go up.
But is that the only way to go about it?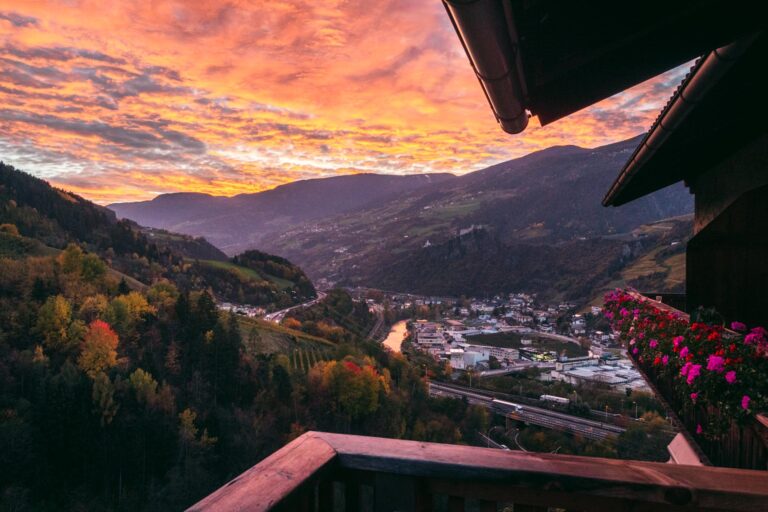 Fast-paced travel itineraries
Travel itineraries often cite how many days you need to visit a place.
"A day here is enough to see it all!" or "with a week you can even afford to stray off the beaten path" are not uncommon sentences in travel literature.
We're guilty of this ourselves, too, and it can be nice to get a rough estimate on how much time the average traveller will need to see and do the most popular things.
We think that most travellers could gain much from adding on a few extra days here and there and generally cut down on the number of destinations they plan to visit on one trip.
But this article isn't really aimed towards most travellers.
This article is aimed towards you, dear globetrotting digital nomad.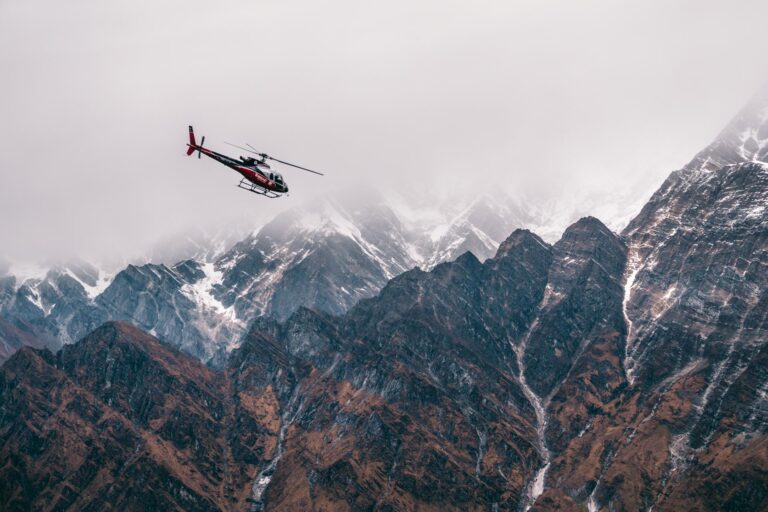 Dear digital nomad…
You want to travel.
And you want to get work done.
Presumably, at least in part, so you can keep funding your travels.
If you plan to keep this lifestyle up for more than a year or two, you absolutely need to consider travelling more slowly.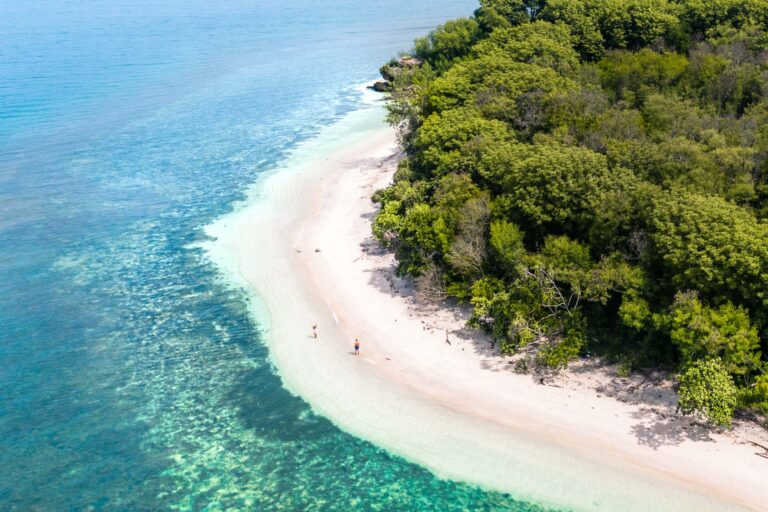 What is slow travel?
Travelling should not be about racing from one tourist attraction to the next while checking off a list of things to do or see.
Nonetheless, this is how many people travel these days.
Slow travel is the opposite of that.
It's a shift in perspective. It's a mindset.
The slow travel mindset urges people to forget about to do lists and must have experiences (or must have Instagram photos) and focus on quality instead of quantity.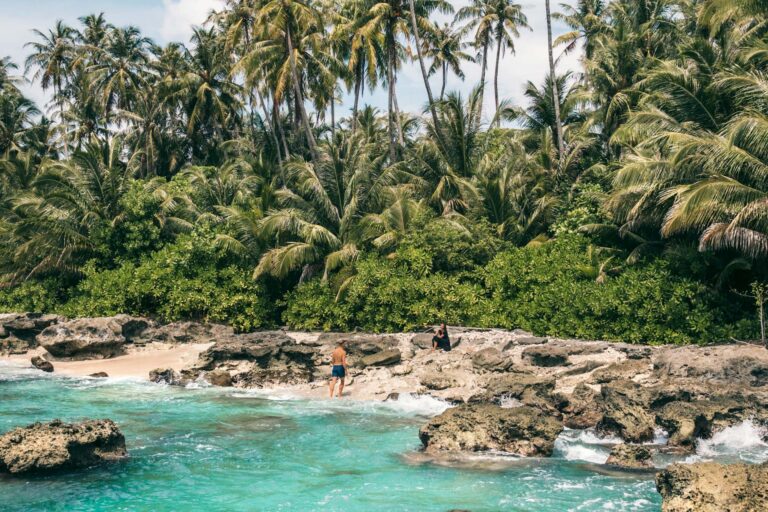 Slow travel is also a more sustainable and responsible approach to travelling.
Moving less from place to place is obviously better for the environment and when you stay longer, you support the local community more by spending money in coffee shops, grocery stores, food markets and on lesser known activities that most fast-paced travellers would overlook.
If you have lots of time, travel on a budget and/or need to work while travelling, slow travel is a wonderful way to experience the world.
To us, slow travel also means to spend as much time in a place as you can instead of as little as possible, which is so often otherwise the case.
This is, of course, a sliding scale. Staying somewhere "for infinity" defeats the purpose of travelling…
Care about your environmental footprint? Here's how to fly with a greener conscience by carbon offsetting.

How long time to spend in a place?
To decide how long time to spend in a place, we take some of the following things into account:
1. Visa situation
Some places are just easier and cheaper to get visas for.
Though we did go through the hassle of it, getting an extension to stay in Indonesia for two months, for example, is a lot more complex (and expensive) than simply staying there for a month.

2. Season and weather
You want good weather, cheap prices and few other tourists.
Working for yourself, you don't need to travel at the same times of year as everyone else. Often, it's very much preferable not to.
With clever timing you can stay year-round in places with off-season rates that still have great weather. That's what we try to do most of the time.
3. Budget
While most places in the world end up being much cheaper than you think if you just stay there for long enough, it's easier to adhere to a smaller budget in some destinations than others.
Check out our 5 favourite countries & cities for vegan digital nomads travelling on a budget in Southeast Asia.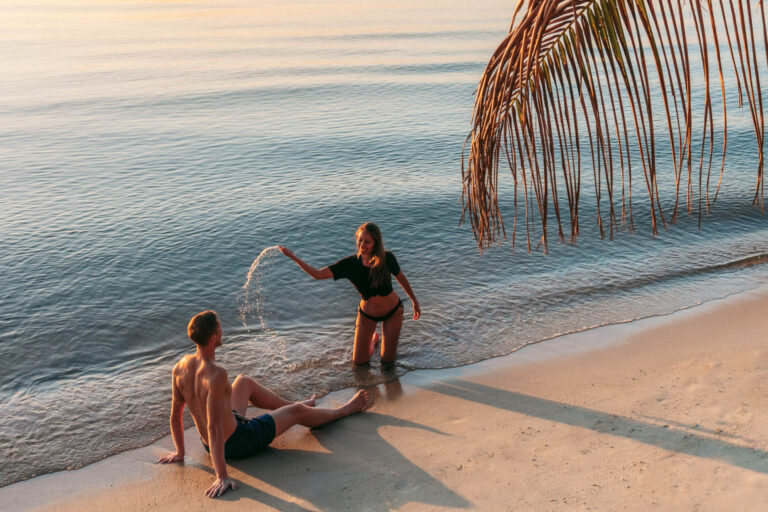 Advertisement
4. Closeness to previous or next destination
We try to plan at least a few months ahead (usually…).
Putting together destinations with short, direct transport between them is better in so many ways.
The benefits of slow travel
There are numerous benefits to travelling slowly for the budget-conscious digital nomad that wants to get work done.
Here are ten of them, in no particular order.
10 benefits of slow travel
More time for work. Travel slowly and you'll have more time getting quality work done.

You'll spend less time thinking and planning for your next destination. This is a huge time-saver by itself.

But you'll also gain a new perception of time when you slow down. No longer are you replying to emails in a rushed state. Instead, you can be well-rested and in a clear, motivated state of mind.

Cheaper and better accommodation. Renting a place for weeks or months at a time is a lot cheaper than just staying for a few nights. Not only will there be discounts; some places are only rented out long-term.

As you don't need to stay right in the city centre to cram in every attraction in two days if you travel slowly, you can instead stay where the locals stay and get a nice house or apartment with a kitchen at a fraction of the price.

Travelling on a tight budget? Here are 10 free things to do anywhere in the world.

Experience the off-season. Chances are that if you travel slowly, you are able to plan around the busy times when tourists take over. Why not get your work done during school holidays and weekends so you can go enjoy the beach when it's empty again or visit a museum on a Wednesday morning all tourist-free?

Also, you'll be able to experience everything at a much lower price during off-season.

Become a quasi-local. By staying closer to the locals than most tourists, you'll get a whole other feel for the daily rhythms and customs of the place you're visiting.

We love it when we get to visit the same cafés or restaurants several times in a row. Often the staff and/or owners will notice and you'll befriend them over time. It also means you get to retry favourite dishes.

There are quite a few restaurants and cafés in this vegan eating guide to Canggu in Bali, Indonesia that we visited more than once (try five or six times!) during our two months stay in the area.

Gain a network. One of the things digital nomads struggle with the most is gaining new friends. You meet new awesome people all the time, but it can be super difficult to hold on to them as you (and they!) are travelling so much.

Slow down and at least you won't be the one leaving in a few days.

Have visitors. When you're in a new city every week or even every other day, it's close to impossible for friends and family to keep up – and the chance of ever getting a visitor is very slim.

Stay for longer in one place and that chance goes way up.

Learn the language. If you're from a western country, you probably won't learn Thai by staying there for a month, or even three.

But if you put in an effort, you might go beyond just being able to say "hello" and "thank you".

Have unique travel experiences. If you're visiting a place for a few days, it makes sense to at least include some of the most popular tourist attractions in your itinerary.

When you're staying for longer, you can more easily "afford" to try some of the less popular attractions or some of the things that take longer to get to.

While not always as grandiose as seeing the top thing, these kinds of travel experiences often end up being some of the most memorable.

Build healthy routines. Prioritising your health can be difficult when you're travelling a lot.

When you travel slowly, joining a gym or a yoga studio becomes much more feasible (and so much cheaper than drop-in visits).

Cooking for yourself also makes much more sense when you have a place with a kitchen where you can buy staples like oil, salt and condiments as well as store leftovers.

Remember to read: 5 Tips on Staying Productive & Healthy for Ambitious Digital Nomads.

Prevent travel burnout. For someone who loves travelling, can it ever become too much?

Yes, there is such a thing as travel burnout – especially for long-term travellers. After a while the excitement can fade and it can be stressful to constantly plan for the next destination, book accommodation and race from sight to sight. It leaves you tired.

Travelling slowly gives you more time to research and plan ahead and you also get breaks where you can relax (and work) between the "thrilling" activities making you able to enjoy them more.
Ready for a slow travel mindset?
We hope that this article about travelling slowly as a digital nomad was useful to you.
Are you ready to give slow travel a chance?
It would be awesome to hear from you if you feel inspired to travel more slowly or if you have any tips for your fellow digital nomads.
Also, please don't hesitate if you have any questions about slow travel. We're here to help!
For more guides, inspiration and tips, check out all of our digital nomad articles here.
We have written about stuff like how to find a unique niche, how to work together as a couple, which travel insurance you should choose as a digital nomad and more!
Thanks again for taking the time to visit our little corner of the Internet. We appreciate you.
Our favourite travel resources:
Our camera gear: