Why You Should Go on a Canyoning Tour From Garmisch-Partenkirchen
All you need to know about going on a day trip with adrenaline and fun down a steep mountain river
Jump, abseil, slide or swim?
Are you looking for one of the best outdoor activities in Garmisch-Partenkirchen? Then you should consider going on a canyoning tour!
Canyoning is a rather crazy sport.
Just like mountaineering is all about climbing mountains, canyoning is all about descending mountain rivers – whatever it takes.
On our canyoning tour from Garmisch-Partenkirchen, we followed the course of a beautiful river full of roaring waterfalls and serene bathing pools.
Adrenaline pumping, we made our way down one section at a time with the support of an amazing group.
Read on to learn more about our experience on a canyoning tour from Garmisch-Partenkirchen and how you can go yourself.
Where to stay in Garmisch-Partenkirchen
Search for the best value accommodation in Garmisch-Partenkirchen here.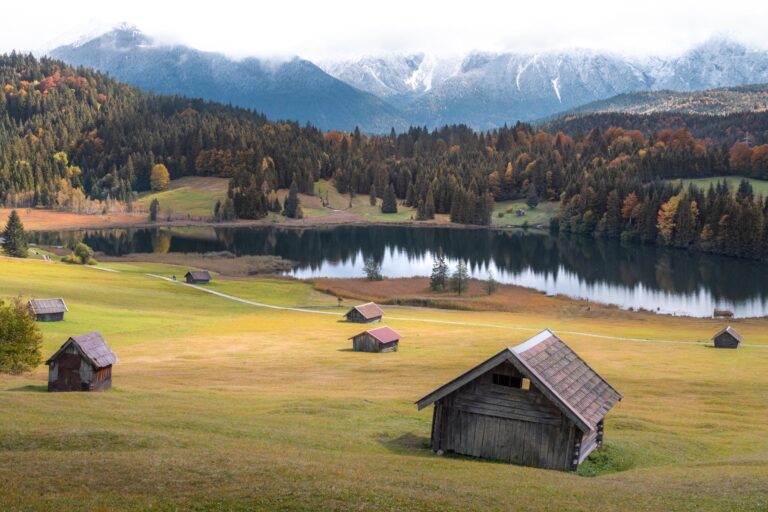 Preparing for the canyoning tour
We went on a canyoning tour with Canyoningtour.de. You can contact them and make a booking through their website or through their Facebook page.
After driving from Garmisch-Partenkirchen to Lake Plansee in Austria (~45 minutes) ourselves, we met up with the canyoning team in their tent by the camping ground.
Here we got dressed for the occasion and tried on our canyoning gear so we knew that everything fit.
From Lake Plansee, it was a short drive in the minivan to the real start of the canyoning tour.
After an introduction, the fun began.
For the next 2 hours, we hiked, jumped, slided, swam and abseiled our way down the river.


Who should go on a canyoning tour?
We won't lie: Canyoning is not for the faint of heart.
You don't have to be an adrenaline junkie… But it will certainly help!
Especially with the jumps into the pools (ranging up to a few metres of height), there were a couple of times where we both had to really toughen up and just go for it.
Of course, canyoning isn't dangerous when you're in the hands of professionals.
Also, wearing the thick neoprene suit, boots and helmet means you're very well-padded.
We slowly made our way down the river one "challenge" at a time. While we waited for each other in the group, we chilled out in the pools – and some people even made some additional jumps.
The water was cold but we kept warm throughout without a problem.
After making it to the end, we hiked back up to the minivan on a lovely trail; adrenaline still pumping and with newly made friends and memories.
We decided to stay at Lake Plansee for a while to relax in the sun and swim in Tyrol's second largest lake. It was a good day!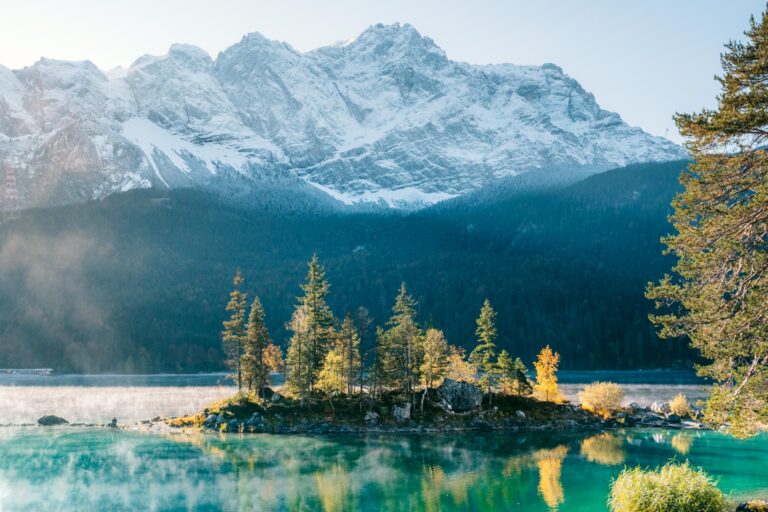 Map
Technically, the canyoning tour is located on the Austrian side of the border, but it was completely run by Germans.
From Garmisch-Partenkirchen, the drive to Lake Plansee takes just about 45 minutes.
What to bring to a canyoning tour
Travel insurance (adlink). Never travel without it!
A good waterproof camera. Canyoningtour.de brings a camera on the trip to share between the group members but we also brought our own GoPro HERO9 (adlink) – see our guide to all the camera gear we use here.
Sunscreen (adlink). You'll be mostly covered up but waterproof sunlotion for your face can be a good idea.
Swimwear and a towel if you plan to take a dip in Lake Plansee afterwards.
Water and snacks for some extra energy after the tour.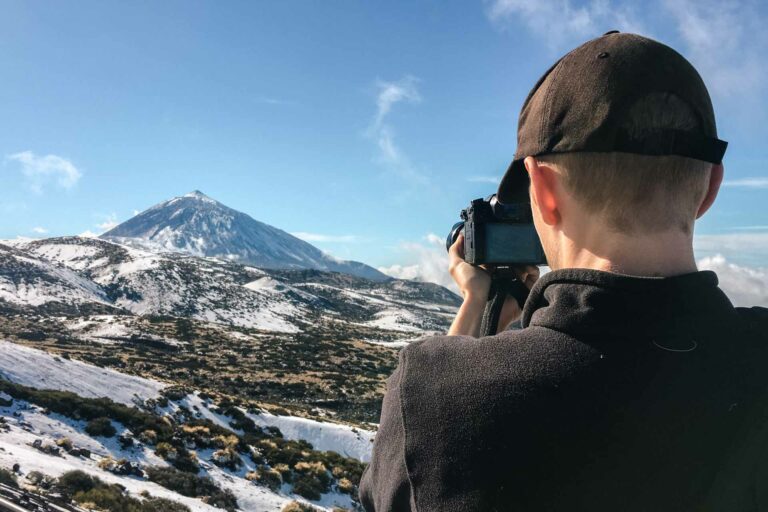 Thanks for reading
We hope this travel guide to going on a canyoning tour from Garmisch-Partenkirchen has been useful.
What do you think about canyoning? Have you ever tried it?
If so, it would be awesome to hear your best tips in the comments.
If you haven't tried canyoning yet, please don't hesitate to ask us anything. We're glad to help.
Our favourite travel resources:
Our camera gear: