Review of Paradiso Pure.Living: Vegan-friendly luxury in Seiser Alm / Alpe di Siusi
We review our stay at Paradiso Pure.Living in the Dolomites, South Tyrol, Northern Italy
Vegetarian luxury at 2,000 metres
Hotel Paradiso Pure.Living is the first 100% vegetarian hotel in the Dolomites.
Being run by the same lovely people as the 100% vegan LA VIMEA in nearby Naturno and Vegan Agrivilla I Pini in Tuscany, we knew that the quality of our stay would be high. And we were not disappointed!
The hotel is located directly on the Seiser Alm / Alpe di Siusi plateau in a secluded yet central position.
Up here, the views are nothing short of magnificent. It's quiet, too, which is just what we needed for deep relaxation and introspection. The food, amenities and service make the whole thing come together in perfect symphony.
Paradiso Pure.Living is like an oasis in the middle of what is already an amazing outdoor area – filled with trails that make staying here in all seasons a unique experience.
Search for prices and availability at Paradiso Pure.Living here (adlink).




Location
Paradiso Pure.Living is located on the Seiser Alm / Alpe di Siusi plateau at 2,000 metres of altitude, granting immediate access to the ski slopes in winter and the hiking trails in summer.
For outdoor lovers, this is obviously ideal.
Normally, Seiser Alm / Alpe di Siusi can only be reached by cable car to reduce traffic.
But if you're staying in one of the few hotels on up here (like Paradiso Pure.Living) in summer, it's allowed to drive directly to the hotel when checking in and once again when checking out. In winter, there's a free transfer from the Compatsch parking lot 4 kilometres away.
That also means that you are virtually alone up here in the early mornings and late at night when the cable cars aren't running.







The room
Our room at Paradiso Pure.Living had a big terrace with a direct south looking view towards the jagged edges of the Rosszähne / Denti di Terrarossa mountains.
Waking up in the mountains is such a nice feeling and simply admiring the changing light and views throughout the day from the balcony can make many hours go by in serenity.
The bed was huge and very comfortable. We slept like babies, which might also have been helped by the fresh mountain air and daily hikes.
Our sofa made the room feel almost like an apartment, and space definitely wasn't an issue.
We loved the fact that the bathroom articles were from Pure Green Cosmetics' organic and plant-based Nature line.
See the different room types and prices here (adlink).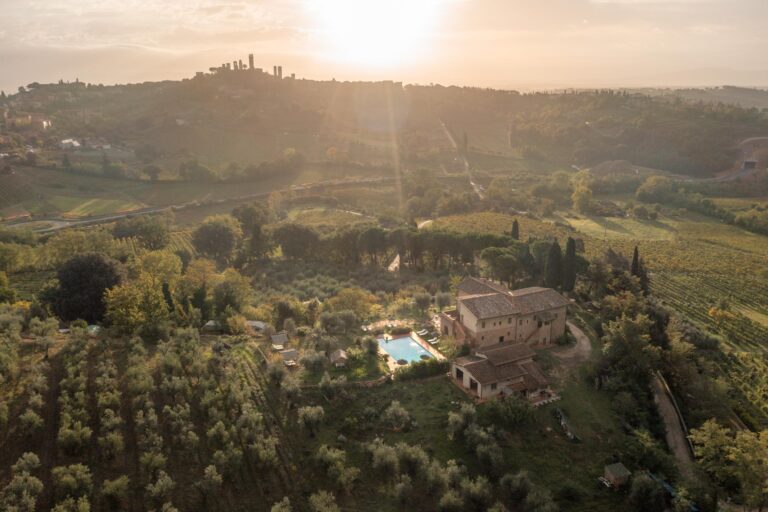 Activities and facilities at the hotel
Pools
The indoor salt-water swimming pool is the perfect place to move your body a little or just relax in the warm water after a day of skiing or hiking.
Just outside there's also a warm salt-water whirlpool which can be used in both summertime and wintertime.
Both pools share a fantastic view to the iconic Sassolungo / Langkofel and Sasso Piatto / Plattkofel mountains. So cool!


Spa
We were quite impressed with the spa at Paradiso Pure.Living.
There are several ways to warm yourself: a hay sauna (with wild local herbs from the alpine meadows!), a Finnish sauna, an infrared sauna as well as a steam bath.
The infrared sauna was really interesting to try – warming mainly the spine in a very different way than with pure heat energy.
Meditation music plays throughout the whole area at a low volume helping to reduce any levels of stress. We liked the relaxation area, inviting us to contemplate and let go of tension.


Gym
The Canali gym at Paradiso Pure.Living is small but has enough equipment for you to get a solid workout in.
For cardio, there are two treadmills and two bicycle stations.
For strength, there is a kettlebell, a versatile station called The Rack as well as two strength machines. There's also a mat on the floor for stretching and other exercises.
Vegan food
Good food is taken very seriously at Paradiso Pure.Living.
Most of the produce is locally bought and organic.
It seemed like the main supplier was from nearby Bozen / Bolzano and biodynamically certified.




Breakfast buffet
We were very impressed by the all-vegetarian breakfast buffet at Paradiso Pure.Living.
Allergens were clearly marked and so were the vegan items (of which there were plenty!)
Here's an overview of the vegan breakfast options:
Hot savoury dishes: Tofu scramble and roasted potatoes.
Cold savoury dishes: Green salad, tomato salad, legumes-cereals-vegetables salad.
Plant milks and yoghurts (including oat kefir).
Bread: Homemade rye wholemeal, box, rusk and mixed.
Sweets: Hemp croissant with jam, muffin, carrot & flaxseed cake, buckwheat & blueberry cake, cacao-nut spread, sweet cream.
Fruit and fresh fruit juices.
Müsli with lots of different healthy toppings.
Tea and barista coffee with plant milks.
It's also possible to order freshly cooked oatmeal made with just oats and oat milk. You can then top it yourself with fruits, müsli, seeds etc.
The croissant and tofu scramble were our favourite items.
Building our own müslis provided great variety and energy for the day ahead.


Lunch
We didn't get to try eating lunch at Paradiso Pure.Living but from the quality of the breakfast and dinner, we reckon it's also pretty darn good.
The menu consists mainly of new takes on classics like spaghetti, risotto, hummus, burger and pizzas.
Five-course vegan dinner
Every night we spent at Paradiso Pure.Living we had the five-course dinner. And every night it was amazing.
It seemed like one of the five dishes were normally vegetarian but they changed it for us so all five were vegan without any problems.
The idea seemed to be: salad + kombucha, creative vegetable-based dish, soup, main course, dessert.
Homemade bread was served alongside as well.
It was easy to tell how inspired the motivated the kitchen was to provide something special for their guests.
Each dish was creative and tasty in its own right.
Plant eaters are definitely pampered for here!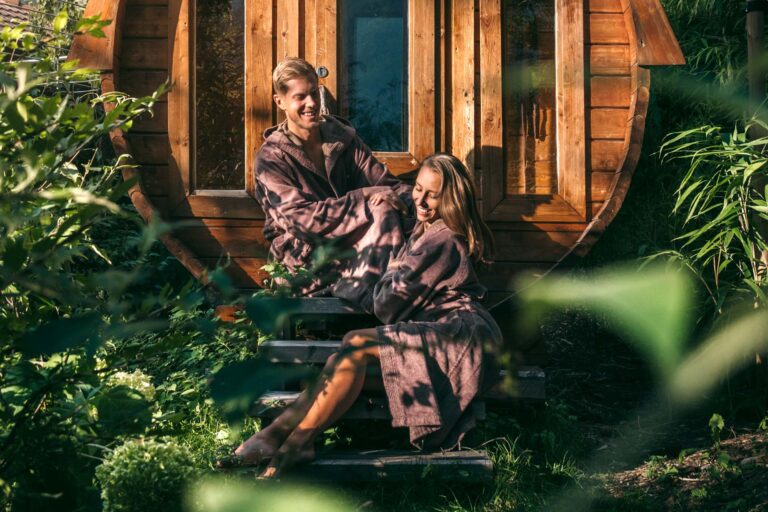 Who should stay at Paradiso Pure.Living?
If you're looking to recharge your energy, there are few places better to do so than at Paradiso Pure.Living.
Even if you aren't strictly vegetarian or vegan, you'll love the food – and feel lighter after each delicious meal.
The rooms are beautiful, the service is top-notch and the location…
Well, the photos do hopefully speak for themselves, but it's hard to accurately capture the calm of the secluded position on the plateau. It was a very unique feeling staying in such splendour directly in nature.
Paradiso Pure.Living is a special place. Especially for skiers, hikers, mountain lovers and people who simply want to wind down and relax knowing that their every need is taken care of.
Search for prices and availability at Paradiso Pure.Living here (adlink).






Our favourite travel resources:
Our camera gear: