Review of LA VIMEA Vegan Hotel: All Vegan & Organic Bliss
We review our stay at LA VIMEA in Naturno, South Tyrol, Northern Italy
Italy's first vegan hotel
The four-star LA VIMEA Vegan Hotel is not only eco-conscious, animal-friendly or vegetarian – it's 100% vegan.
In fact, it's Italy's first completely vegan hotel, which is awesome!
Everything is made without animals; not simply the food (which is organic too!), but also the furniture, duvets, toiletries and more.
Of course, you don't have to be a vegan to stay at LA VIMEA. If you don't actively look it up, you'll most likely not even realise that it's a vegan hotel. You'll just enjoy the tranquillity and friendly service.
With a central location in Naturno in South Tyrol, the adult-only LA VIMEA Vegan Hotel is the perfect place to stay for an active and holistic holiday in Northern Italy.
Already sold? Book your vegan stay at LA VIMEA right here (adlink).


The location
LA VIMEA Vegan Hotel is located in Naturno/Naturns in South Tyrol, Northern Italy in the Val Venosta valley.
Merano is just 15 kilometres away.
South Tyrol is a unique province of Italy as German is more widely spoken than Italian and it remains fairly autonomous. It's also the wealthiest province in Italy.
The landscape is diverse, and along apple orchards, you'll find old chapels, castles and monasteries as well as an abundance of pristine nature.
On rainy days, there are also quite a few interesting museums in the area.


Sound environment
The hotel is located on a quiet side street, and once you step inside the grounds, it feels like you're much farther away from the (relatively mellow) action of Naturno than you actually are.
This is also due to LA VIMEA's focus on its sound environment.
LA VIMEA is quiet!
Even with a full dining room, the acoustics are fantastic, and all you can hear is the conversation with your partner and the relaxing background music. We loved this.







Map
Vegan food
Though there are plenty of other great reasons for staying at LA VIMEA Vegan Hotel, we were mainly persuaded by the food.
All vegan, organic and locally sourced produce? In Italy? Count us in!
Of course, they also do their best to secure the best seasonal fruits and vegetables to preserve nutrients and taste – often from their own farm in Tuscany, Vegan Agrivilla I Pini.
Every room includes a breakfast buffet (from 07.30 to 10.30) along with a nightly five course dinner (starts between 19.00 and 20.30).
LA VIMEA also caters to gluten-free, raw diets and all kinds of allergies.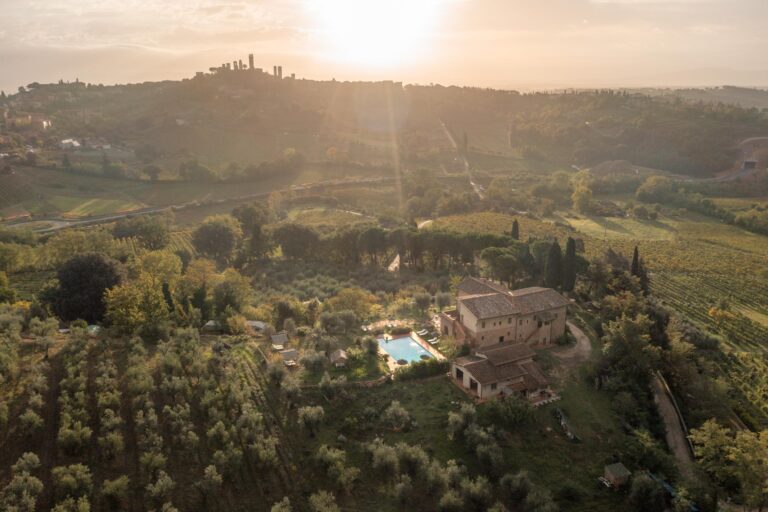 Breakfast buffet
We were thrilled with the breakfast buffet at LA VIMEA Vegan Hotel.
The choices were all absolutely delicious and healthy-tasting without losing any kind of punch or flavour – which you might otherwise sometimes expect from restaurants that want to "let the produce shine"…
This is a difficult balance to master, and LA VIMEA does it so well.
The "sinful" desserts were indeed sweet but not too sweet. The pie was very tasty without being too salty. The granola was crunchy without being sugary. Kudos!
In other words, we were spoilt for choice.
Check out the prices and availability at LA VIMEA Vegan Hotel here (adlink). All rooms include access to the amazing breakfast buffet.
Breakfast buffet examples
Just to name a few of the things available at the breakfast buffet: There was a juicer where you could juice your own veggies (so yum), organic and Fair Trade coffee (including almond or oat milk cappuccinos), tea, fresh fruit, the best porridge ever, bliss balls, pancakes (both "regular" and made from buckwheat), rice and daal, roasted veggies in season (eggplant, sweet potato, pumpkin…), bread, nut butter, granola with healthy toppings and more.
We'll let the pictures do the rest of the talking on this one as this is a breakfast buffet that you simply have to treat yourself to!







Five course dinner
Buona sera, dinner is served!
The cuisine at LA VIMEA Vegan Hotel is creative and deceivingly simple.
Our impression was that the kitchen really wanted to highlight the taste of each of the carefully chosen ingredients – and they surely accomplished that – along with serving a delightful dining experience.
Here's an example five course menu:
Gioia: Eggplant, beetroot & mint
Antipasto: Fennel, peach & tahini salad
Primo: Chickpea soup, kale and chive
Secondo: Fresh tagliatelle, tomato, capsicum & olive
Dessert: Apple, oat & vanilla
The experience was unpretentious yet luxurious in its execution.
If you wish to have a beer or a glass of wine paired with your dinner, there's a skilled sommelier on staff that can help you choose a suitable vegan option.
Some nights they serve pizzas from the wood-fired oven outside.












Facilities
Swimming
There are two swimming pools at LA VIMEA: a saltwater pool inside and a non-heated pond pool outside.
There are plenty of sun chairs on the deck and in the garden to kick back and enjoy a good read.
To get warmed up, jump into the cute barrel-shaped forest sauna, or go inside the wellness area and take a pick between the Finnish sauna, the bio-sauna, the hot stone lounge or the infrared cabin.





Mindful activities
Every day, one of the following mindful activities are offered for free to guests at LA VIMEA: Vinyasa yoga, pranayama yoga, yin & yang yoga, soft flow yoga, sound meditation, forest bathing and mindful meditation.
Just sign up at the front desk beforehand and you're welcome to join.
All classes are great for beginners and advanced students alike.
It's also possible to book private sessions with a yoga teacher.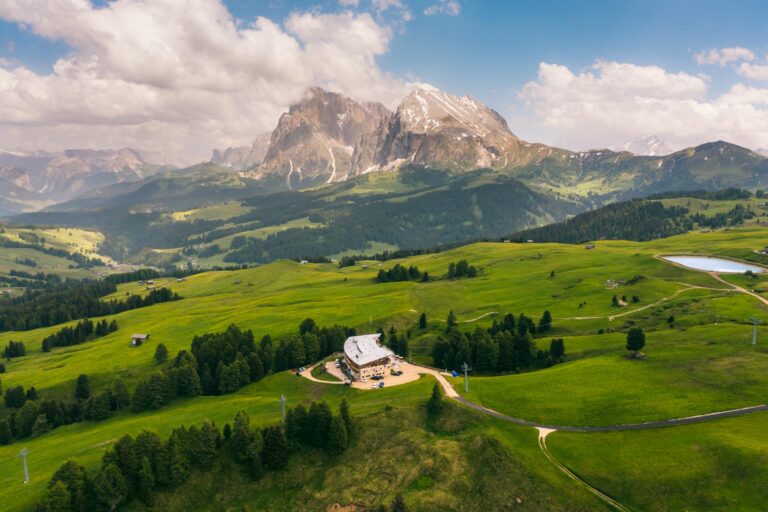 Other activities
Tie your laces and become immersed in nature just minutes from the hotel.
There are plenty of options for avid hikers as well as casual strollers.
A walk along the Adige river is soothing for the mind, or why not take up the challenge and climb one of the high peaks surrounding the valley?
If you prefer two wheels to two feet, you can rent a mountain bike or E-bike directly from LA VIMEA and explore the surrounding area and experience the hospitable South Tyrolean countryside.
Afterwards, you surely deserve a relaxing massage or a holistic treatment at LA VIMEA's spa (including Ayurveda treatments).


Room
Our sky loft was very inviting with a fantastic view of the valley from our large balcony.
The room was super spacious and we immediately felt at home.
We slept peacefully in the soft beds in organic and Fair Trade cotton. The blanket is made from organic tencel fibres and the mattress is biodegradable.
For unwinding at night, there are nice and calming lighting options.
The bathroom includes both a shower and a bathtub, and, of course, all of the toiletries are vegan.




Who should stay at LA VIMEA Vegan Hotel?
If you identify yourself as vegan and want to visit South Tyrol, staying at LA VIMEA Vegan Hotel is a no-brainer.
No longer do you have to ask about which options are vegan at the breakfast buffet or worry about whether or not down was used in your duvet or if you're sitting in a leather sofa.
LA VIMEA has taken care of everything so all there's left to do is to relax and enjoy the wonderful hospitality!
If you care about the environment, you'll also appreciate staying at LA VIMEA as the hotel only uses green energy and solar power, avoids plastic as much as possible and even sources its wood sustainably from the local area.
Even if you don't stay at LA VIMEA for their commitment to their sustainable values, you'll love the food, the caring staff (who, as far as we could tell, all spoke German, Italian and English), the peaceful atmosphere as well as the wonderful area.
We had a perfect stay at LA VIMEA and can't wait to return one day!
Check out LA VIMEA Boutique Hotel's website or search for prices and availability at LA VIMEA here (adlink).

A return in 2021
Finding ourselves in the region once more, we were invited for a second stay at LA VIMEA in June 2021.
As is evident from the review from the time, we have looked forward to returning ever since September 2019. And to our delight, the hotel was exactly as good as we had remembered it.
Actually, it was not only as good. It was better!
The whole team felt even friendlier and service-minded (though we didn't think that would be possible).
And the quality of the dinners had improved, too.
This time around, the plates were even more colourful, flavourful and varied. So impressive.
Once again, LA VIMEA enchanted us. The utmost care for every detail. The smiles. The bird song. The mountains. The food…
Needless to say, we hope to make this whole "returning to LA VIMEA" a recurring thing!
Search for prices and availability at LA VIMEA here (adlink).






Vernago Lake
Located only 15 minutes away by car, Lago di Vernago (Vernagt-Stausee) is a nature gem waiting to be discovered.
The trail around the lake takes 1.5-2 hours to hike, and apart from a short stretch along the not-very-busy road, you walk in forest on gentle trails with magnificent lake views among cows and alpacas.
To make it even better, there are a few suspension bridges complete with waterfalls and roaring water along the way, adding to the excitement.



Our favourite travel resources:
Our camera gear: