An exciting year
2018 was a great year of travelling!
From secluded beaches and dynamic cities in Asia to deep canyons in the US and impressive mountains in Northern Italy. Oh, and some wonderful hikes in Tenerife.
Here's where we went in 2018.
An exotic beginning in the Philippines
We started the year of 2018 on an incredible island called Siargao in the Philippines.
Siargao was awesome! Delicious food, stunning beaches and endless rows of palm trees.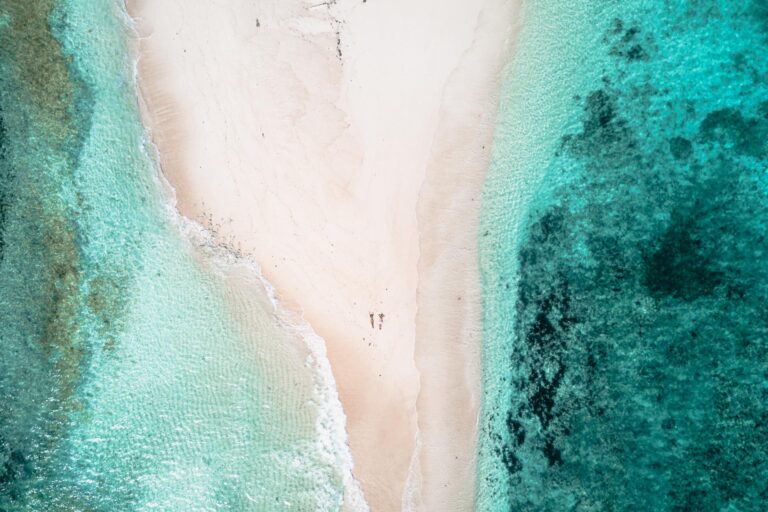 In total, we spent two weeks here before heading to Bohol for a few days to see the Chocolate Hills and the super cute Tarsier Monkeys.
Then we visited the mysterious island of Siquijor to swing like Tarzan and swim in some gorgeous waterfalls.
We arrived in the Philippines mid-November 2017 and we ended up staying in the country for almost two months (apart from four days in Taiwan).
People were so friendly and we really fell in love with this tropical paradise!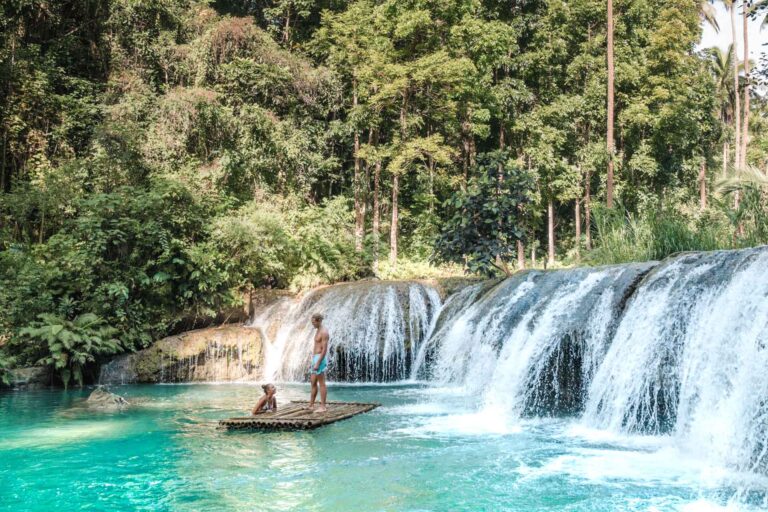 Two weeks in Malaysia
From the Philippines, we flew to Kuala Lumpur – the capital of Malaysia.
We spent four days exploring the modern city before heading to the tea plantations in Cameron Highlands.
We then visited historical Ipoh and the street art filled George Town where we had some of the best meals during our stay in Malaysia.
Our two weeks travelling through Malaysia ended with four days on the popular island Langkawi.
Malaysia surprised us by being such a organized, but cheap country and Alex loved eating nasi lemak for breakfast every day. We will definitely come back one day to explore Borneo and the unspoiled islands on the East Coast.

Workation in Thailand
At the end of January, we took a boat from Langkawi in Malaysia to the Maldives of Thailand: Koh Lipe.
While the beaches were incredibly beautiful, the small island was also a bit crowded. No matter what, we always love coming back to Thailand.
It was Victoria's 6th visit and Alexander's second. Pad thai, curry dishes and coconut soups are reason enough to visit Thailand, but the beaches and the friendliness of the Thai people make it such a wonderful country.
At this point of our trip, we decided we needed some stability to work on our many projects (our Danish travel blog, freelance articles, travel videos and a documentary film about shade grown coffee).
We opted for a workation on Koh Lanta where we stayed for almost a month. Here we were also joined by Victoria's father, step-mother and two of their friends for some quality family time.

A quick revisit to Singapore
At the end of February, before catching our flight back home to Copenhagen after 3 and a half months in Asia, we had around 48 hours in Singapore.
We had already seen much of the city when we paid it a visit at the beginning of our trip in November 2017. This time we took it slow, walked around enjoying the atmosphere and had some delightful cups of third wave coffee.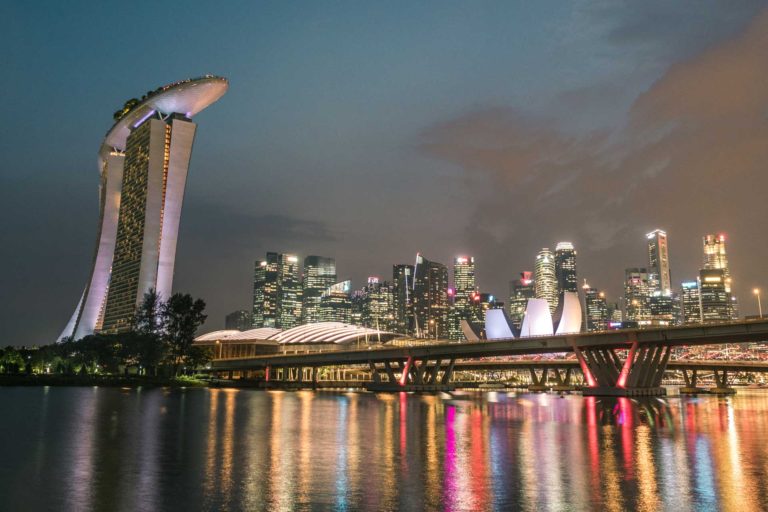 Family time in Sweden
After our Asian adventures, we went to visit Alexander's Swedish grandparents in March.
We spent a day in the charming capital, Stockholm, and the rest of the week we went for walks in the snow and kept warm with coffees and pastries in Södertälje.

Three weeks with epic road trips in the US
Not long after being back in Copenhagen, the freezing cold made us dream about new adventures.
In April we flew to San Francisco from where we went on a scenic road trip on Highway 1 all the way to Los Angeles.
From LA we drove to the scorching hot Death Valley National Park and further on to the American gambling capital Las Vegas.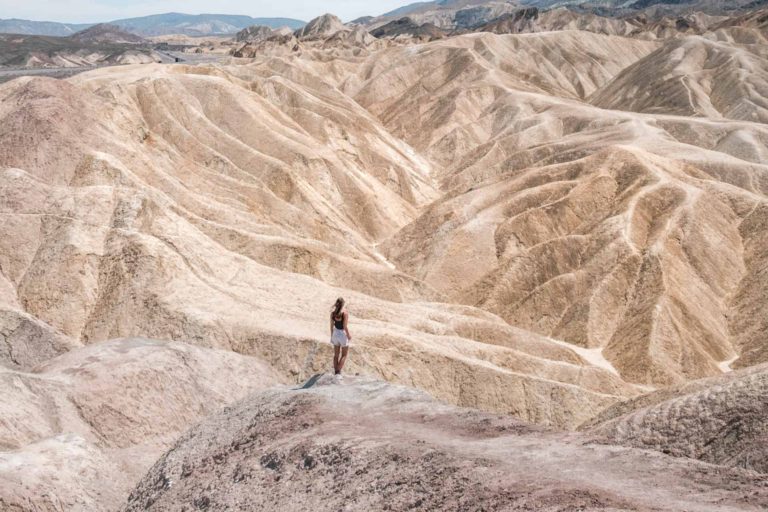 From there we rented an RV and had a blast for the next 11 days visiting nature parks with jaw-dropping views in Utah, Arizona and Nevada.

Awesome mountain views in Northern Italy
In June we lived in Italy for three weeks while working on our documentary film and we started to plan for an English version of our travel blog – yes this one!
The first few days we stayed in Bressanone, close to the amazing Puez-Odle Nature Park, where you can find magnificent mountain views.
We rented a nice place on Airbnb in a tiny town close to Belluno for the rest of the trip. Here we were surrounded by the impressive Dolomites and fell in love with the views. As the cherry on top, we could even go out and eat delicious pizza and gelato after our workdays.
Oh, and we also took a day trip to Venice! Such a romantic city.
We like Italy. A lot.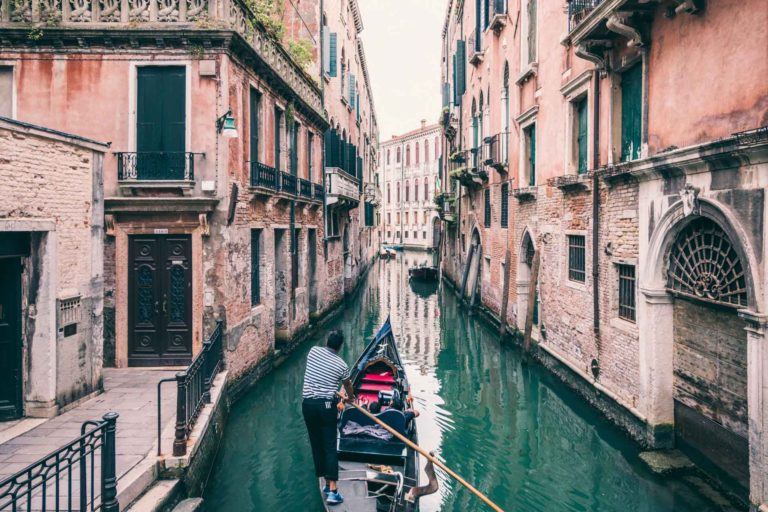 Mom time in Berlin
Alex spent a weekend in November with his mother in Berlin for some quality time.
They sampled vegan delicacies, strolled the charming streets, soaked in the city's history and visited some of Berlin's great museums – all while Victoria enjoyed Copenhagen (and binge-watched Outlander!)

Green nature walks in Tenerife
To escape the Danish winter, we went to the Canary Island of Tenerife in November.
We rented a small house and a car and got to explore the island at a very slow pace.
The highlights definitely included taking in the views of the volcano, Teide, and hiking in beautiful, green surroundings.
On Tenerife, the natural diversity is insane.
It's possible to go from snowy conditions in the high altitudes (Teide tops out a stunning 3,718 metres!) to inviting beaches in less than an hour.
And still have time to experience the island's mystical rainforest.
We loved it!