15 Helpful Packing Tips For Travelling Lighter
How to bring less stuff and pack in a smarter way for your next trip
Always bringing too much luggage?
If you need to sit on your suitcase to close it, this article is written for you.
Whether you're going on a weekend trip or backpacking for several months, it's unnecessary to bring too much.
We have been there ourselves – packing five pairs of shoes, eight shirts and a huge bottle of shampoo but ending up only using a small fraction.
When we left for a 3-month long trip to Asia by the end of 2017, we set ourselves a new, audacious goal: everything had to fit into our hand luggage.
This required a few sacrifices, but it felt awesome! And now we almost can't imagine travelling any other way.
Here are our best tips for packing light and smart – how to bring less stuff and how to pack it in a more compact way.
1. Check the weather forecast
Packing the right stuff is much easier once you have an idea about the weather at the destination you're going to visit.
Is it cold, hot, humid, rainy or is a snowstorm rolling in?
If you're expecting all sunny days, you might not need a heavy sweater, and if you're promised rain all week, leave the summer dresses at home.
The weather can never be predicted perfectly, but check out the forecast before going and you'll be much better prepared and can pack accordingly.

2. Bring your favourites
Why bring four pairs of shorts if you know deep down that you'll end up using the same pair all the time?
Pack the clothes you know you'll wear.
Every piece has to make you feel good about yourself and be suitable for your planned activities.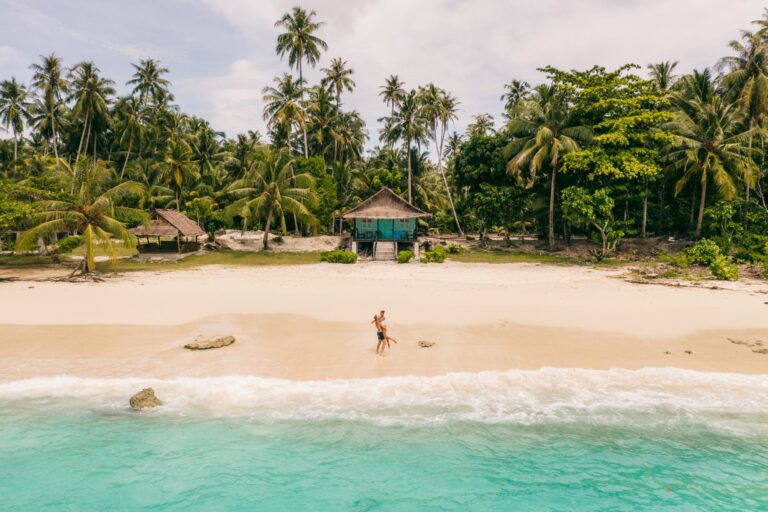 3. Don't wait until the last minute
We know. Who doesn't make all the final packing decisions just before leaving home?
It might be utopical, but we can really recommend that you start packing well in time.
The feeling you get when your bag is all ready to go several days in advance is golden. And it gives you the opportunity to reconsider if everything you're bringing is essential.
4. Pack clothes that combine well
By only bringing clothes that match well, you can create several different outfits from a few pieces. Keeping it all in the same colour scheme makes this a lot easier.
If you only intend to use a piece once or if it doesn't fit well with the rest of your wardrobe, don't pack it.

5. Try it all on
Lay out all of the clothes you intend to pack and then try it on.
That way it will become clear how well each piece fits with the rest and if you feel comfortable wearing it.
Testing out all of your outfits will often lead to reducing excessives.
6. Think in layers
Pack several thin layers instead of bulky sweaters and winter jackets that will take up half of the space in your bag.
A thin base layer, a fleece shirt and a windbreaker can keep you warm in many different weather conditions, it will take up less space and give you a lot more flexibility regarding your outfit.
7. Just pack for a week
Even if you're going to be away for weeks or months, it makes a lot of sense to simply pack clothes for an average week.
That way it gets much easier to see how much clothes you really need. And by only packing for a week you're drastically minimizing the risk of overpacking.
Keep in mind: it's often cheap and easy to wash clothes on the road, either by using laundries or by washing it yourself in the shower or the sink.

8. Replace stuff while on the road
On longer trips you might need to replace some of your things while you're away.
Socks will get holes and tubes of toothpaste and sunscreen will empty eventually. After two months of travel, you might want to replace one or two of your t-shirts.
Avoid bringing a lot of extra "if…" stuff that won't get used.
Instead of packing for every possible situation, just buy, rent or borrow what you need when you actually need it.

9. Ship unnecessary clothes and souvenirs back home
If you're travelling for a while, it might be a good idea to ship back souvenirs and clothes to your home country so that you won't need to carry it with you all the way.
Say that you're starting out hiking in the mountains and end up beach bumming later on.
In this scenario, it could make a lot of sense to ship back your heavy gear and only carry your summer clothes for the rest of the trip.
10. Roll your clothes
Instead of folding your clothes or throwing it all down in one big pile, it can be really space saving to roll it.
Rolling minimizes air between layers and as a bonus, it also reduces wrinkles in some fabrics.
If you pack shoes in your bag, your socks can easily fit inside if they're rolled tightly.

11. Get organized and squeeze out air
In order to utilize your bag or suitcase optimally, you can use packing cubes or just plain plastic bags to avoid air bubbles.
All kinds of organizers are available in different sizes.
We recommend that you categorize your clothes as it will make finding something specific in your bag less frustrating.

12. Bring travel sized bottles
For short trips you probably won't use up a whole deodorant or bottle of shampoo.
So instead of bringing the original containers, fill what you need into smaller travel-friendly bottles.
They take up less space, weigh less, and if they're under 100 ml you can bring them in your hand luggage.

13. Leave your devices at home
Most people don't need to bring a phone, an mp3-player, a tablet, a notebook and a camera.
Smartphones can do most (if not all) of those things. So save some weight and consolidate your devices.

If you do bring several devices, check to see if they can use the same charger(s).
Sharing a single phone charger can also be a great idea if you're travelling with someone else using the same port.
15. Wear your heaviest stuff
A super simple way to a lighter bag is to wear your heavy, bulky stuff while going from place to place.
Leave the shorts and sandals in your bag and wear your trousers and sneakers at the airport.
Restrictions are often based on how much your luggage weighs – but rarely on how much you weigh!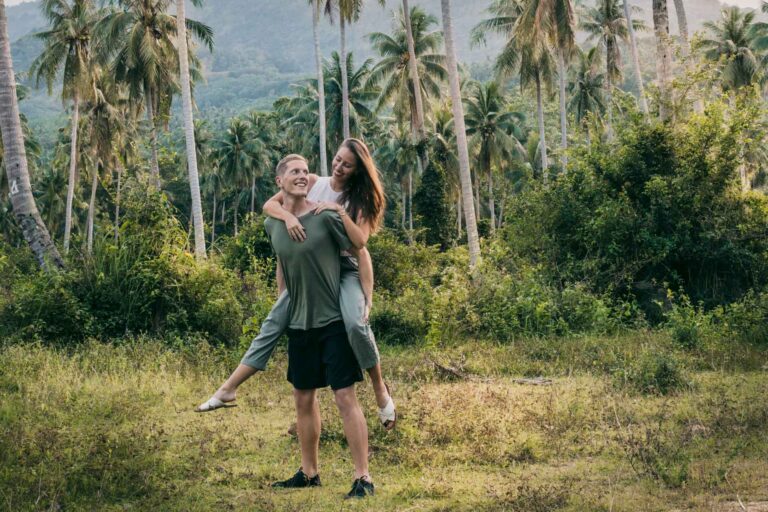 What's your favourite packing tip?
We would love to hear about your best packing tips – so please, go ahead and share them in the comments below.
Thanks for reading!