A Vegan Eating Guide to Innsbruck in Austria: The Best Restaurants & Cafés
Everything you need to know about finding the most delicious vegan and vegetarian places in the Tyrolean capital
Are you a vegan or vegetarian visiting Innsbruck?
The alps are generally known for amazing mountains, clear lakes – and a diet rich in heavy (animal-based) food.
Milk, cheese and meat are found everywhere in the region. Thankfully, being a very progressive university town, this is not the (only) case when eating in Innsbruck in Austria.
The charming city by the river Inn is bustling with green eating options, and whether you're vegan, vegetarian or just need a break from the speck and knödel, we hope this eating guide can help you find the most delicious plant-based treats around.
Find all of the mentioned restaurants and cafés on a map at the bottom of the article.
Green Flamingo – 100% vegan, 100% tasty
Green Flamingo was the only exclusively vegan restaurant in Innsbruck while we visited, and for that alone we give our kudos.
Thankfully, it's also delicious and a very welcoming place to enjoy lunch or dinner.
(Since then, Olive has turned fully vegan as well, which is awesome.)
Green Flamingo's menu is full of crowd favourites like pizza, burger, lasagna, hot dogs, sumptuous desserts and more.
This is one of those vegan places where you can easily take your non-vegan friends without being just a little bit nervous about whether or not the food tastes too healthy. They're sure to like it and walk away satisfied and full.
We visited Green Flamingo twice. The first time around, we ordered quesadillas, a burrito and a burger. When we returned we also tried the lasagna, chickpea-quinoa-sweet potato salad and a piece of indulgent apple cake.
In summer there's a beautiful patio in the back with lots of seating spaces. Green Flamingo is also working on growing some of their own produce.
Funny side note: We randomly started talking with the owner and after a few minutes of speaking English, we looked oddly at each other. Turned out he was Danish (like us)! Sometimes it's a small world.
Green Flamingo is 100% vegan.
Usually open Wednesday to Sunday. Times may vary so make sure to check their website.
Fürstenweg 7, Innsbruck.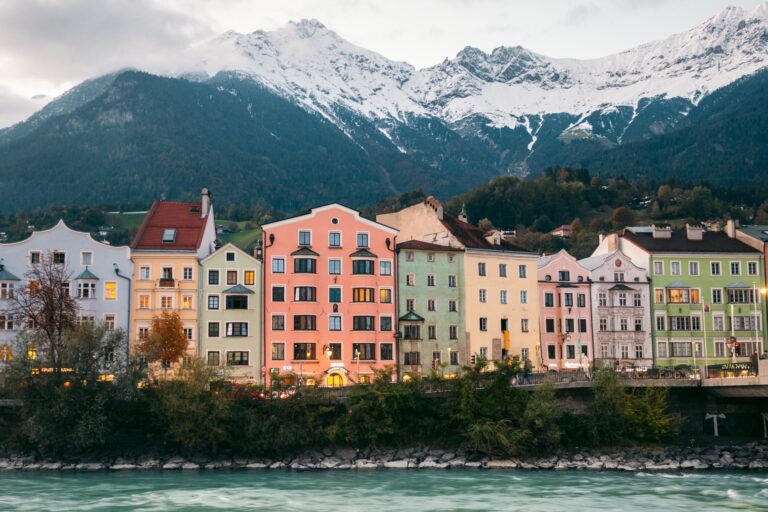 Verenas – Vegan breakfast, cakes & coffee
Verenas is a cute café located just south of the Old City.
While not vegan or vegetarian, Verenas does offer a few vegan cakes and some breakfast options as well as hot drinks with plant milk.
The coffee was quite good and we enjoyed the light atmosphere.
Verenas serves meat but they have vegan options, too.
Open from Monday to Friday 07:00-18:00.
Leopoldstraße 26, Innsbruck.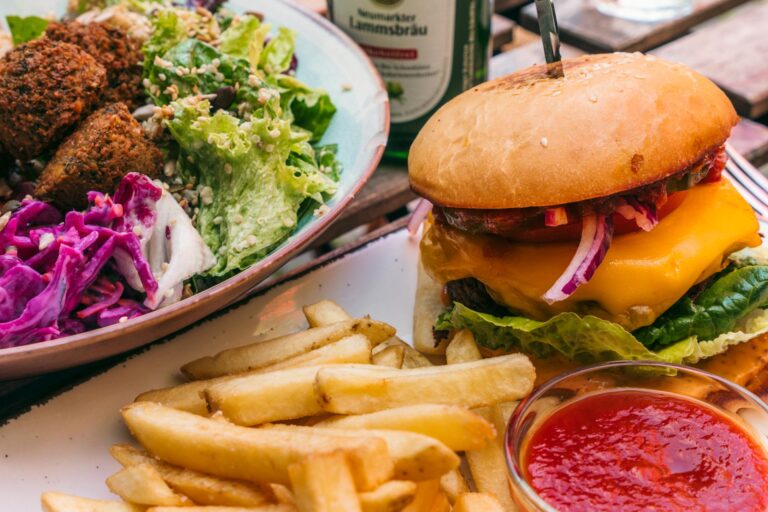 Vapiano – Italian vegan dining
Located right next to the Triumphal Arch, Vapiano is easy to reach from anywhere in Innsbruck.
The international chain of Italian restaurants has a few marked vegan options on their menu including pastas, salads and pizzas, of which we ordered one each.
Vapiano is not a traditional restaurant in the sense that you order with the chefs, pick up the food yourself and then pay at the register when you leave.
The pizzas were super tasty and we especially liked the vegan pesto made from basil and pine nuts.
Vapiano serves meat but they have marked vegan options, too.
Leopoldstrasse 1, Innsbruck.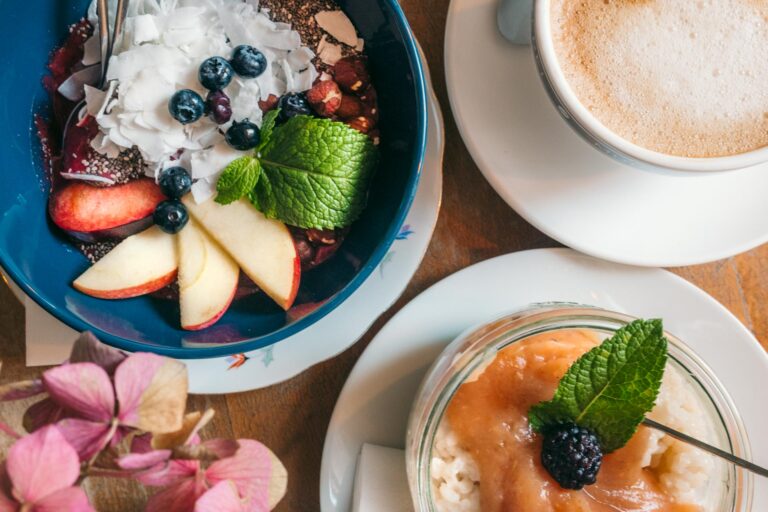 Cigköftem – All-vegetarian Turkish snacks
Cigköftem is one of the few all-vegetarian places in Innsbruck, and if you stay away from the drinks and desserts, all of their dishes are actually vegan.
The speciality here is Turkish köfte which are made from bulgur, tomato, herbs and spices. Cigköftem also offers falafels.
With a central location right next to the central train station and fast, friendly service, Cigköftem is great for that quick hunger fix.
Cigköftem is vegetarian and offers vegan dishes.
Open Monday to Thursday from 11:00-22:00, Friday 10:00-00:00 and Saturday 11:00-00:00..
Museumstraße 34, Innsbruck.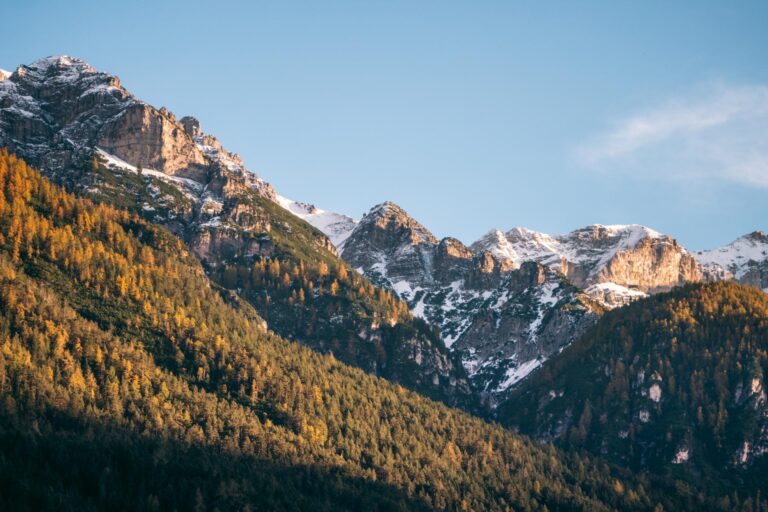 Map
Here's our Innsbruck, Austria map with all of the restaurants and cafés mentioned in the vegan eating guide. They're all marked with a light green icon.
Click the icon in the top left corner of the map to navigate using a list.
Hungry for some vegan food?
We hope this restaurant & café guide has made you hungry for the vegan and vegetarian food in Innsbruck.
Check out the Innsbruck, Austria map on Happycow for an updated overview of all the animal-friendly places to eat.
And don't forget to read our travel guide to the 12 best things to do in Innsbruck. It has everything you need to know including what to do, when to visit and where to stay.
Have you tried any of the restaurants and cafés we've mentioned?
Or do you know of any vegan-friendly places in Innsbruck that we should visit next time?
Let us know in the comments. Thank you for reading!



Our favourite travel resources:
Our camera gear: