Travel Guide to Calderon Hondo in Fuerteventura: How to Climb the Volcano Crater
All you need to know about hiking the Calderon Hondo volcano
Hike on an extinct volcano
Calderon Hondo (also spelled Calderón Hondo or Volcan Calderon Hondo) is a volcanic caldera in the northern part of the island of Fuerteventura.
The hike to the top of the 50,000 year old volcano is one of the best things to do in Fuerteventura in our opinion.
And the good news is that it's actually fairly easy!
The views are amazing from up there and you can have a look down the crater.
On your way, you might even meet a few cute chipmunks.
Where to stay near Calderon Hondo:
Search for the best value accommodation in Fuerteventura here.
What to expect of Calderon Hondo
Several volcanoes dot the landscape in northern Fuerteventura with Calderon Hondo being the best preserved and the most accessible.
With an altitude gain of only about 100 metres (to an altitude of 278 metres), the volcano is actually pretty easy to climb.
Of course, it will demand more of your legs than a stroll down Corralejo's ocean promenade but most people (even children) will be able to hike to the top of Calderon Hondo.
When you reach the small viewing platform you can look down the 70 metres deep crater.
You will also have incredible panorama views of Lanzarote, Lobos Island, the ocean, the other volcanoes and the arid landscape of northern Fuerteventura.
It's possible to walk around the volcano rim but be careful as there are no rails. If the winds are strong, we would not recommend it.
Even on good days, it can be a little windy at the top so you might want to bring a jacket or an extra layer.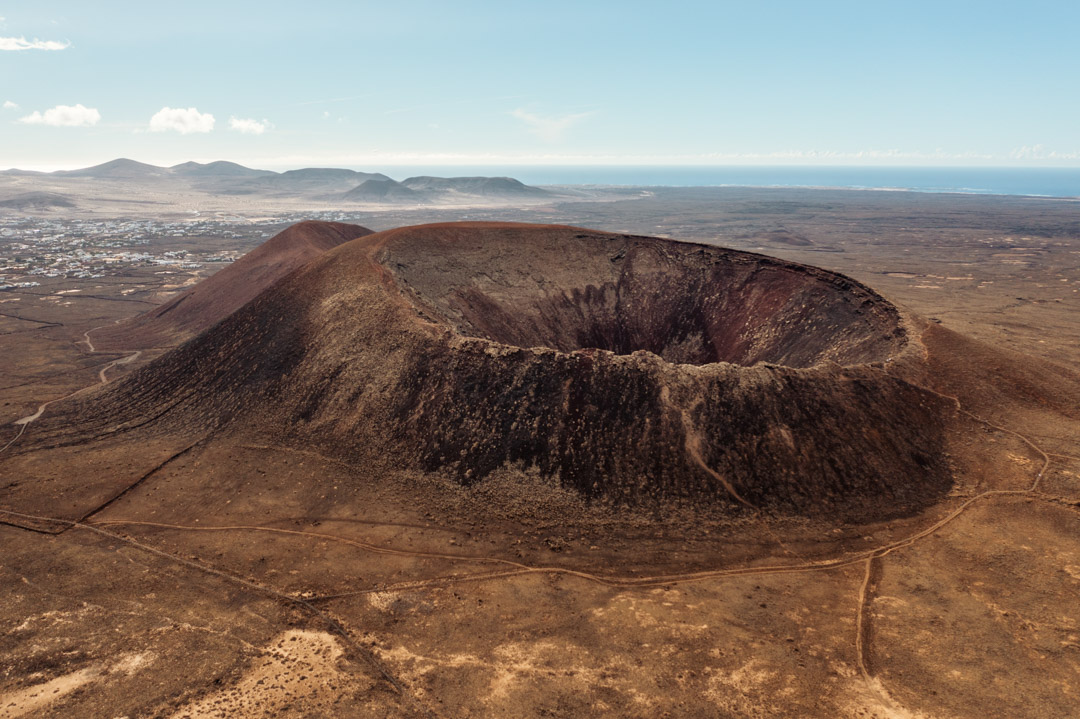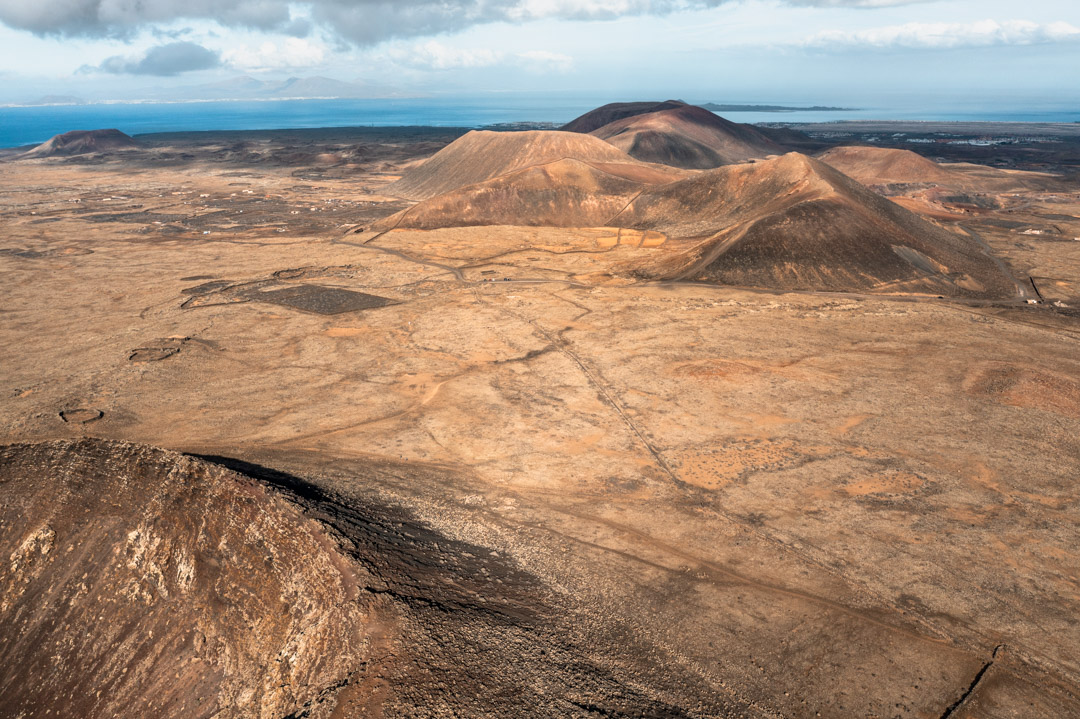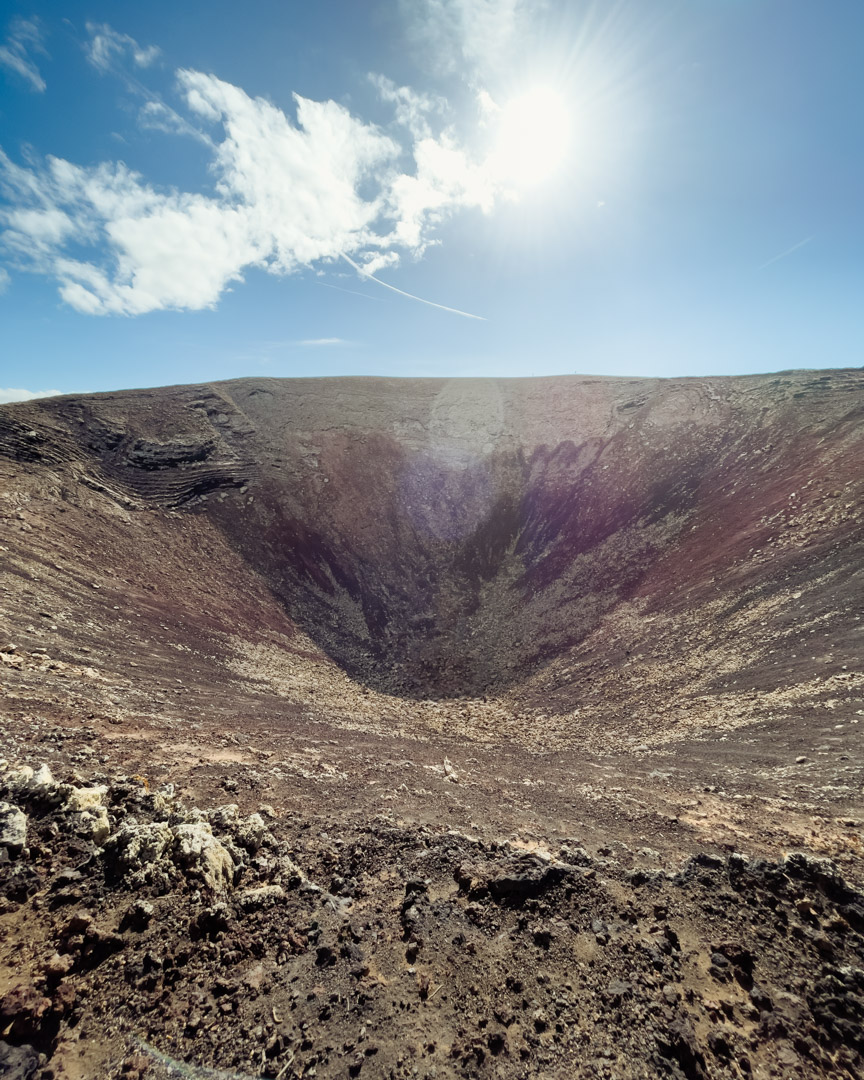 Price
Visiting Calderon Hondo is free of charge!
Opening times
Calderon Hondo is open to everyone 24/7.
Chipmunks
There are lots of cute chipmunks around the parking area and near the viewing platform on top of the volcano.
Even though it might be tempting to lure them closer with food, you should avoid feeding them.
First of all, it's unhealthy for them to eat human food or even nuts (as they are often salted).
Furthermore, the chipmunks are considered an invasive species in Fuerteventura and the authorities don't want their population to grow as they actually cause damage to native animals and plants.
So take all the photos you want of the funny, little squirrels but please don't feed them.

How to get to Calderon Hondo
The easiest and fastest way to reach the top of Calderon Hondo is by parking your car at Camino Calderas (northeast of the volcano crater) and hike from there.
The road Camino Calderas is a rocky gravel road so drive slowly and carefully with your car or rent a 4x4 car.
From the parking lot (which is free to use), the trail towards the volcanic caldera starts.
It's clearly visible all the way and most of the path is made of rocks.
It took us around 10-15 minutes from the parking lot to the viewing platform on the volcano.
Enjoy the scenery, look inside the crater and walk around the rim for the best views in all directions.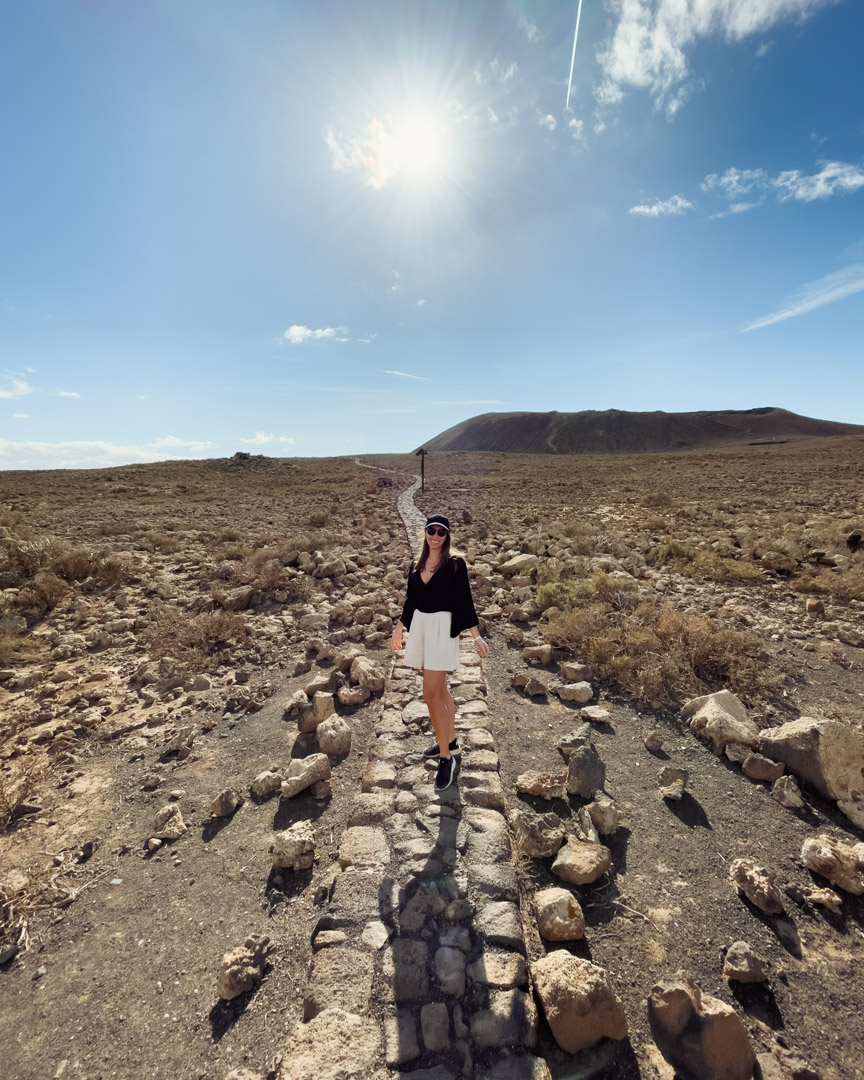 From Lajares
If you wish for a longer hike, you can also start northeast of the town Lajares.
It's a little more than 2 kilometres of extra walking on a flat, well-marked trail and it will probably add around 30 minutes each way to your trip.
Look for "Parking before entrance to Calderon Hondo" on Google Maps and park your car right at the beginning of the hike.
Map
Calderon Hondo is located on the northern part of Fuerteventura around 25 minutes from Corralejo by car.
When to visit Calderon Hondo
Calderon Hondo can be visited all year around.
We climbed the volcano around 15.30 in the afternoon in January. There were a few other hikers but it was not crowded at all.
You can visit Calderon Hondo on both sunny and overcast days, however, we would not recommend going up there in case of strong winds.
We imagine seeing the sunset from the top must be spectacular!
Remember to bring sunscreen and enough water.



Where to stay near Calderon Hondo
If you want to stay near Calderon Hondo in the northern part of Fuerteventura, the best accommodation is found in either Corralejo or El Cotillo.
Corralejo is where most resorts, hotels and tourist amenities like restaurants and shops are located but if you are looking for a more quiet, family-friendly place to stay, El Cotillo might be better.
Scroll down to take a look at the two different areas and see our specific hotel recommendations.
Corralejo – Hip vibe & close to amazing attractions
Corralejo is the most popular place to stay in Fuerteventura for a reason.
Staying here means you'll be close to the small beaches of Corralejo, but also be just minutes away from the famous Corralejo Sand Dunes – the "desert" of Fuerteventura with absolutely stunning beaches.
Also near Corralejo? The climbable Calderon Hondo volcano, the protected natural area Lobos Island as well as El Cotillo and lots of other beautiful beaches.
Corralejo itself is a cosy town with lots of great restaurants and supermarkets. If you're looking for plant-based options in Fuerteventura, Corralejo is probably your best bet. We had amazing vegan ice cream from La Nativa when we visited.
Where to stay in Corralejo
Search for the best value accommodation in Corralejo here.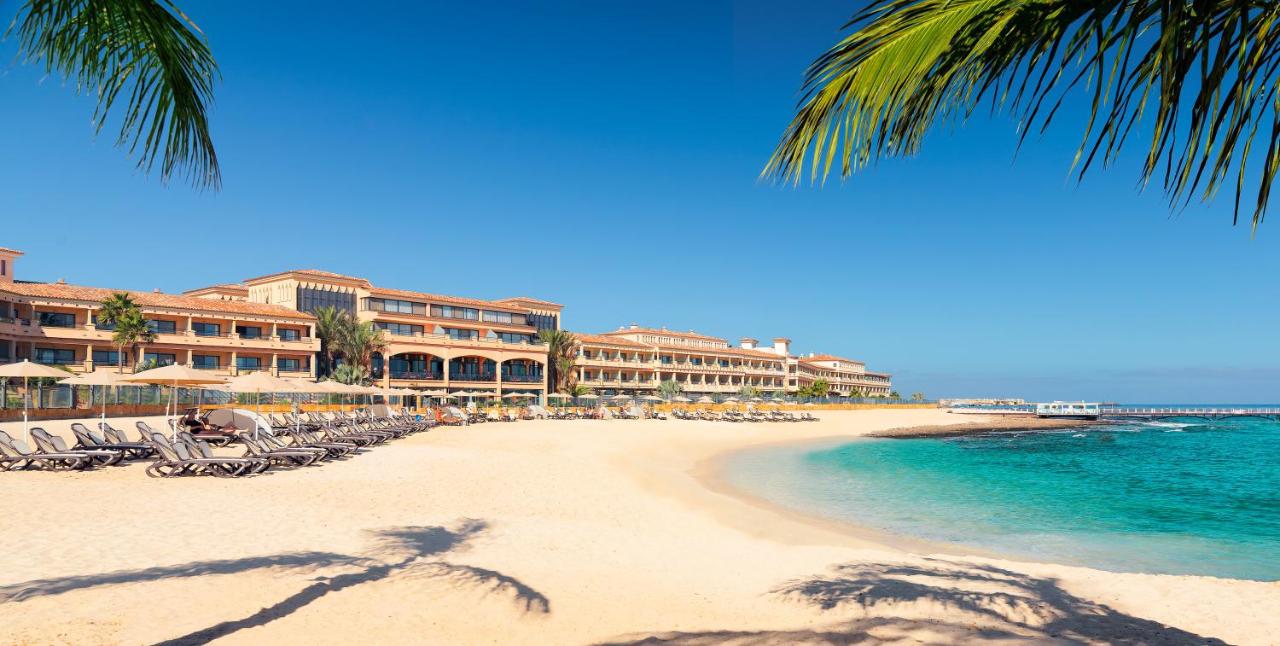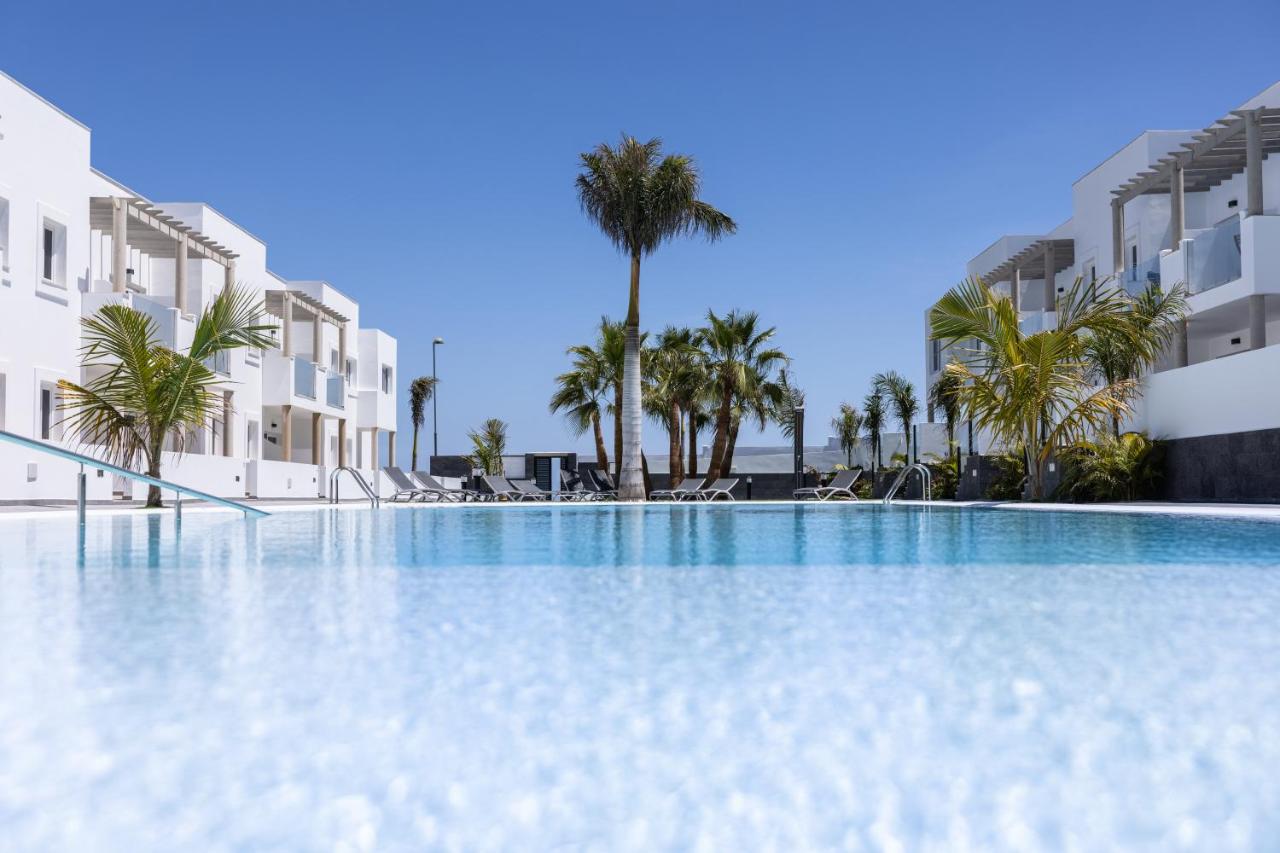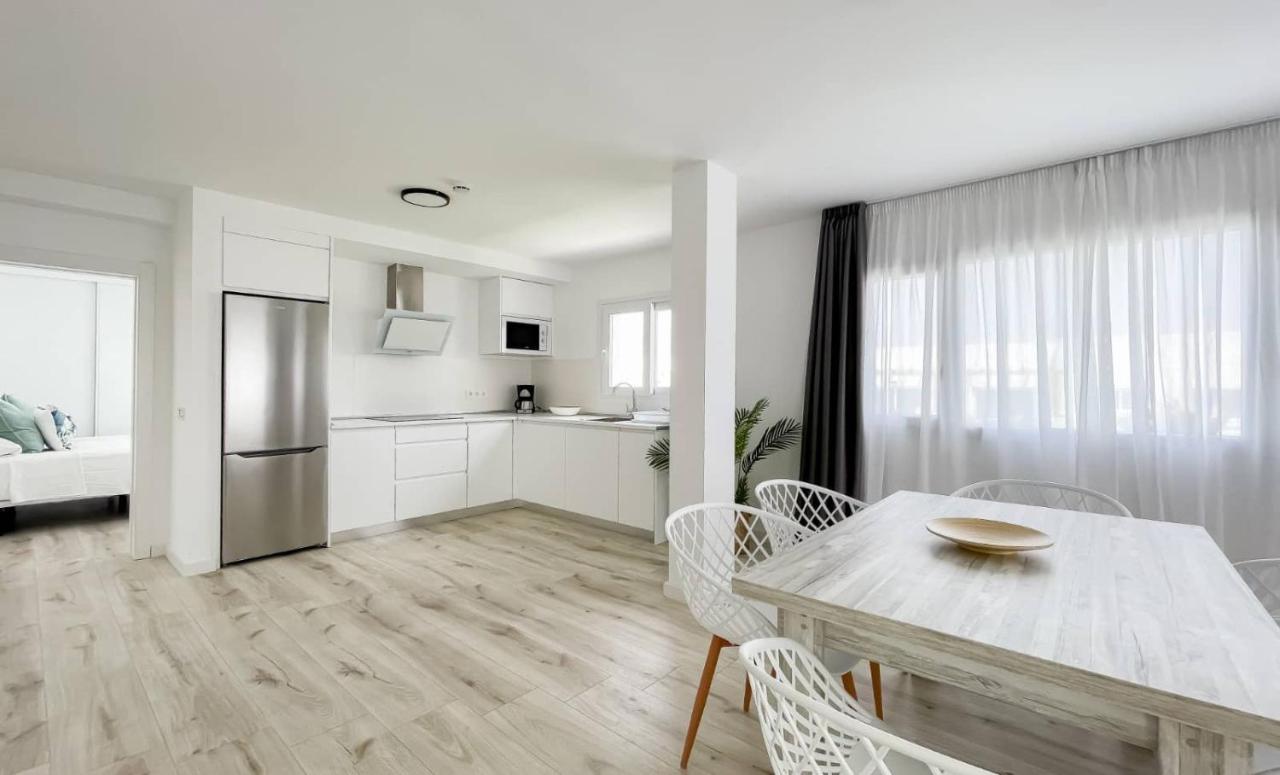 El Cotillo – Beautiful, family-friendly beaches
El Cotillo is located in the northwest about 20 minutes of driving from Corralejo.
This small, sleepy town maintains a very chilled out atmosphere even though its popularity is on the rise.
The beautiful beaches here are protected by reefs, meaning waves and currents are at a minimal. This is why El Cotillo is a great place to stay for families with children.
Also, prices can be lower here than in Corralejo while you're still close to many incredible sights. Basing yourself here is a great option.
Where to stay in El Cotillo
Search for the best value accommodation in El Cotillo here.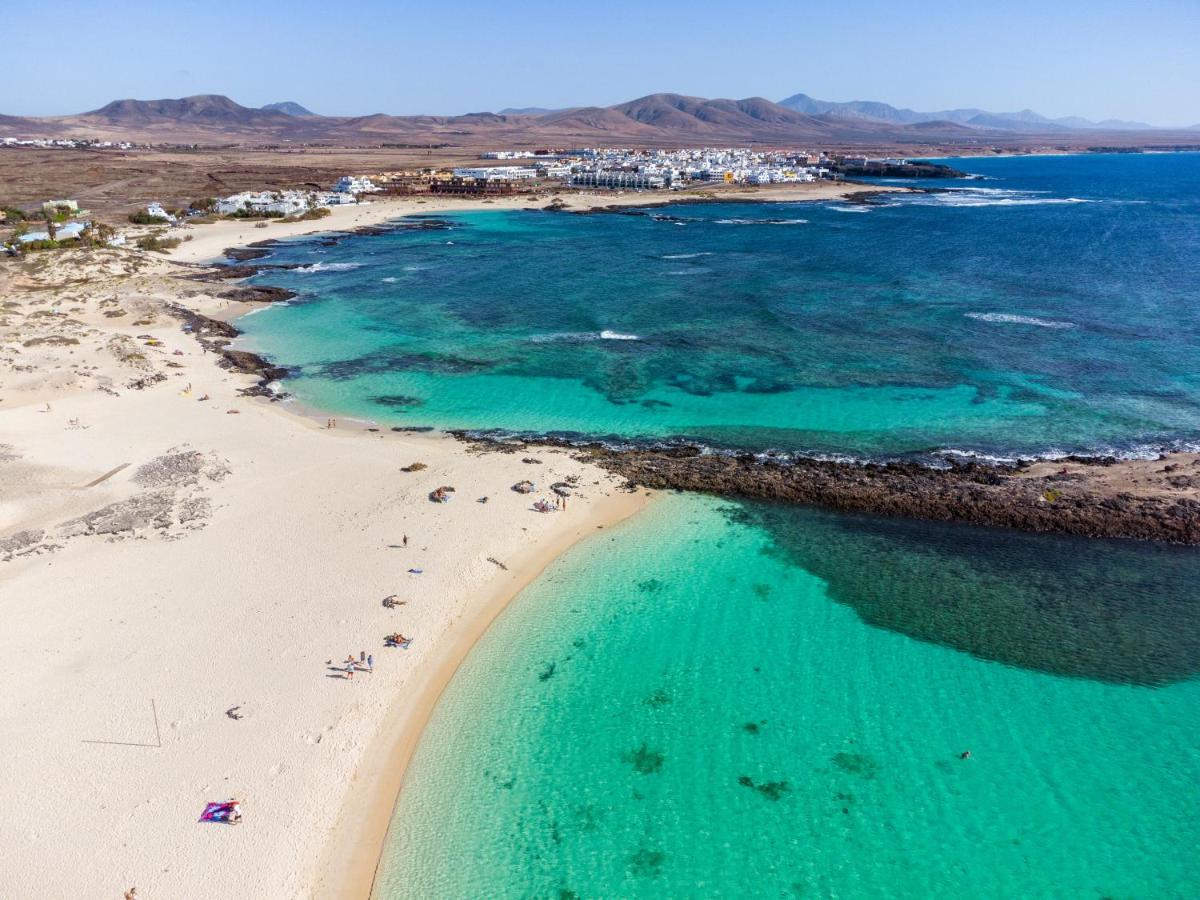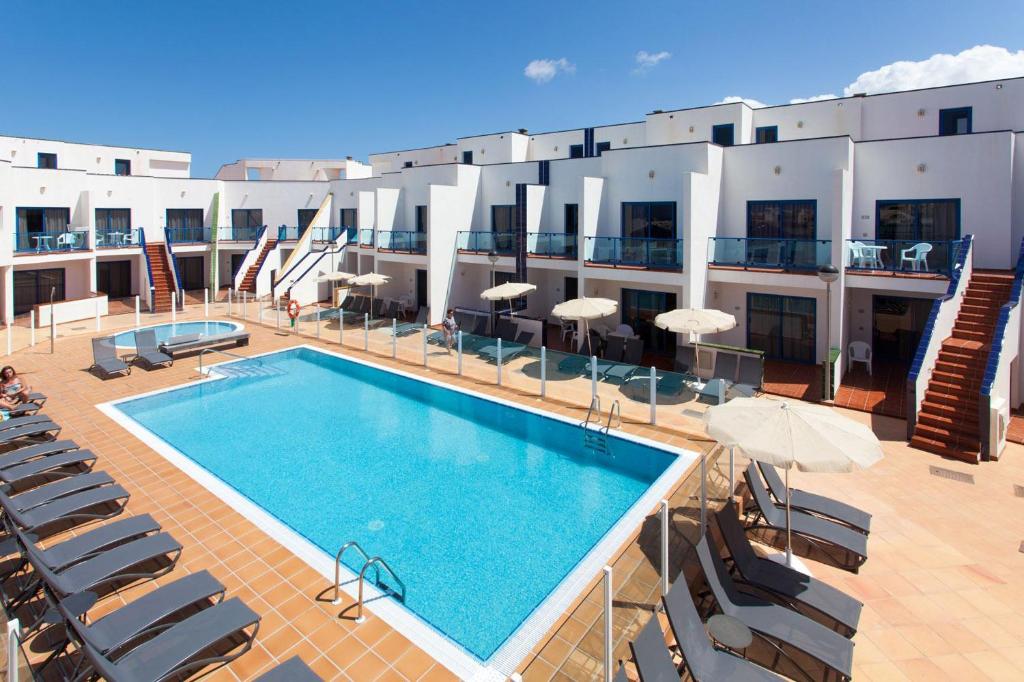 What to bring to Calderon Hondo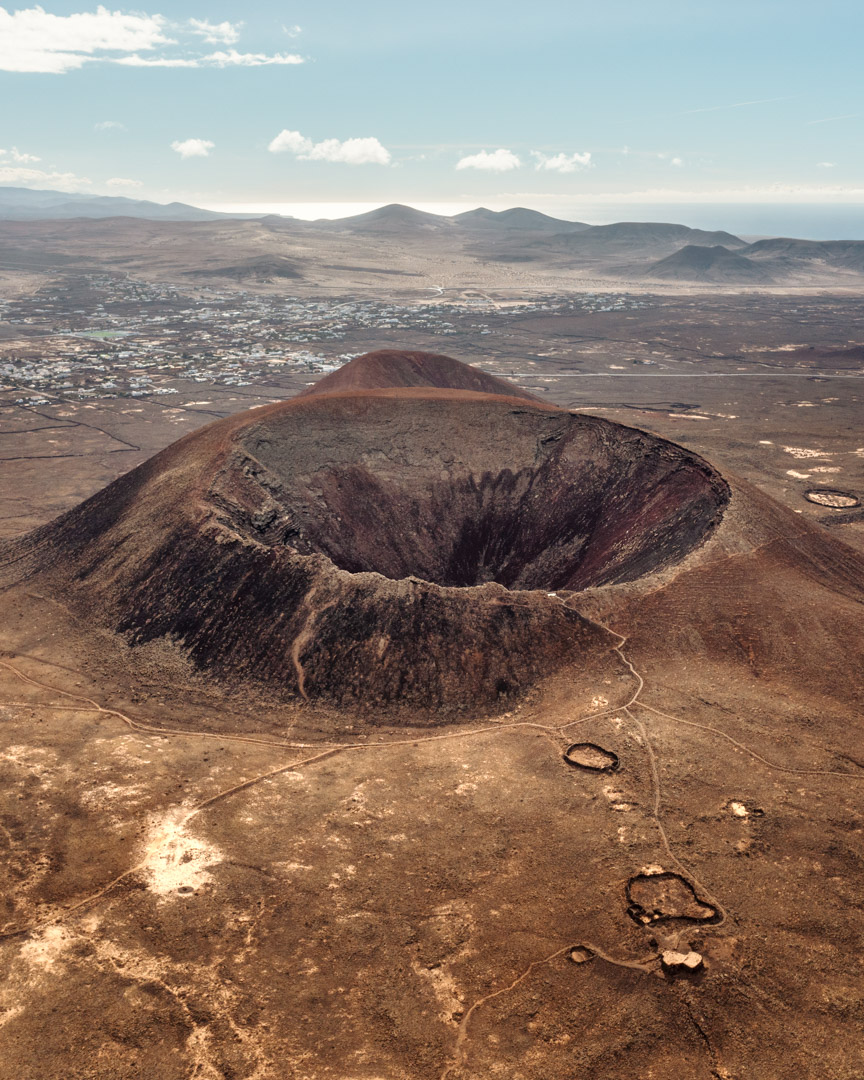 Minimise your impact
To minimise your impact on Calderon Hondo, follow these guidelines:
Bring your own drinking water in a refillable bottle.
Avoid single-use plastics, including straws.
Dispose of waste properly.
Take only photos, leave only footprints. Let everything stay in its natural place. No stone-throwing or stacking.
Be considerate of other visitors.
Respect wildlife. Don't feed the chipmunks.

Thanks for reading
Thanks for reading our travel guide to Calderon Hondo in Fuerteventura. We hope it has been useful!
What do you think about the large volcano crater?
If you've been to Calderon Hondo it would be awesome to hear your best tips in the comments.
If you haven't been yet, please don't hesitate to ask us anything. We're glad to help.



Our favourite travel resources:
Our camera gear: