Our Experience Hiking the Tongariro Alpine Crossing in New Zealand
The best day hike in New Zealand's North Island
New Zealand's best day hike?
The Tongariro Alpine Crossing has been dubbed "New Zealand's best day hike" – which is quite a moniker to earn in a country known for its superb natural beauty.
We spent three months in NZ hunting down many of the best hikes in both the North and the South Island and while saying that something is the best is always difficult, the Tongariro Alpine Crossing is definitely up there.
What makes hiking the Tongariro Alpine Crossing so special is that you get to experience several seasons in a single day coupled with the fact that the volcanic landscape looks completely alien.
You can easily get both sun, snow, howling wind, fog and rain in a single crossing, making the whole ordeal very unpredictable.
We went in early November and didn't exactly have great conditions. But we enjoyed the hike thoroughly nonetheless.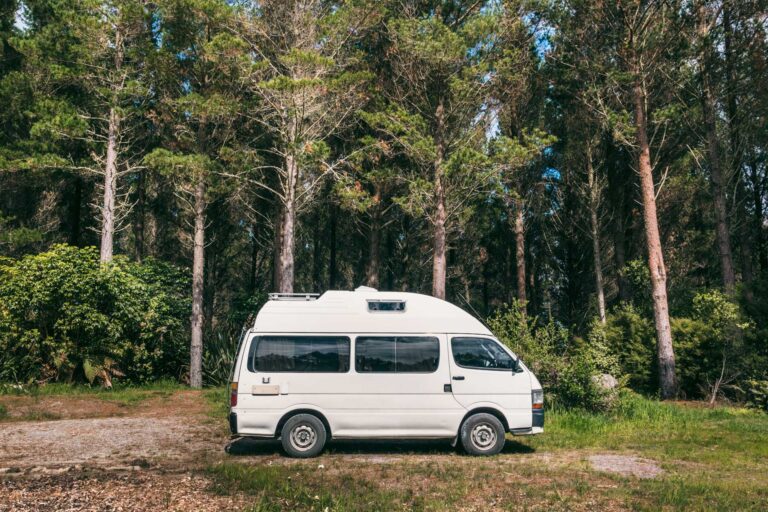 Where we stayed near the Tongariro Alpine Crossing
On our North Island road trip, we went directly from Taupo in the morning to the Tongariro Alpine Crossing and then continued further south after the hike.
In Taupo, we stayed at an amazing camping spot called Wairakei Natural Thermal Valley. Highly recommended!
What to bring for hiking the Tongariro Alpine Crossing
Travel insurance (adlink). Never travel without it!
A good camera – here's a guide to the gear we use.
Sunscreen (adlink) if you visit in the summer.
Hiking shoes come in handy on the tough terrain.
Warm clothes. The weather can change quickly so be prepared for the worst.
Plenty of water and snacks.
A map and a compass.
Headtorch.
Cell phone.

Minimise your impact
To minimise your impact on the gorgeous New Zealand nature, follow these guidelines:
Bring your own drinking water in a refillable bottle.
Avoid single-use plastics, including straws.
Dispose of waste properly.
Take only photos, leave only footprints.
Be considerate of other visitors.
Respect any wildlife you might encounter.

Thanks for reading
Thank you for reading along.
What do you think about the Tongariro Alpine Crossing?
If you've already been to what has been called New Zealand's best hike, it would be awesome to hear about your experience in the comments.
If you haven't been yet, please don't hesitate to ask us anything. We're glad to help.



Our favourite travel resources:
Our camera gear: