Sylt Travel Guide: 12 Best Things To Do & See on Germany's Most Famous Island
Everything you need to know about Sylt including what to do, where to stay on the island and our best travel tips
Why visit Sylt?
Endlessly long, white sand beaches filled with iconic blue-striped beach baskets.
The boundless sea that reflects the open sky.
The red rocks, the pink roses, the colourful heath landscapes, the thatched houses…
In Germany, the island of Sylt is known for being a bit of a jet-set hot spot.
In the summer, the famous and the rich crowd the beach bars, as if it were the French Riviera, and especially Hamburg's millionaires take temporary refuge in thatched (summer) houses with their electric Porsches and Mercedes cars parked out front.
But Germany's northernmost island is of course much more than that.
And you definitely don't need to be wealthy to enjoy the best experiences and attractions on Sylt.
Most of the island is protected nature and nature lovers will enjoy the countless beaches, well-marked paths and abundant wildlife.
There really is a lot to do on Sylt.
We loved our time on the island and we think you will too!
In this travel guide to Sylt, we share the best things to do and see, where to stay, when to visit, where to eat, how to get around and so much more about Germany's most popular holiday island.

Orientation on the island
Sylt is shaped in a special way.
You will see the outline of the island appearing again and again in the island's branding. The unique shape really is recognisable.
But in fact, Sylt has only had its current form for about 400 years. And both sand drifts and storm surges constantly threaten the island.
To the north lies the city List from where you can take the ferry to and from the bridge-fixed island of Rømø in Denmark.
If you continue south you will hit Kampen which is traditionally one of the most expensive areas to live on Sylt.
Continuing further south, the delightful municipality of Wenningstedt-Braderup is the preferred place for families.
In the middle of the island facing the water is the main town of Westerland.
Tinnum is an extension of the city to the east and shortly afterwards you will find Keitum which is known for its cute and very old houses.
Morsum defines the easternmost part of Sylt after which the Hindenburg Dam stretches all the way to Schleswig-Holstein on the German mainland. Only trains run here, some of which take cars with them.
Going south, you'll first bump into Rantum and then finally Hörnum at the southernmost point.
Map of Sylt
Facts about Sylt
Number of inhabitants: Approximately 18,000 permanent residents live on Sylt. The number increases quite a bit in the summer months when there are close to 150,000 people on the island every day.
Largest city: Westerland in the middle of the island where more than half of the population lives.
Size: 99.14 km² (~38 sq mi). This makes Sylt Germany's fourth largest island.
Length and width: Sylt is approximately 38 km (23.6 mi) from north to south and 12.6 km (7.8 mi) at its widest point from west to east. At its narrowest point, Sylt is only a little over 300 metres (984 feet) wide.
Language: German is of course the official and clearly the most common language on the island. Several native Sylt residents also speak North Frisian and some signs are in both languages. There is also a Danish minority on the island, including a Danish church, two schools, a daycare institution, a leisure centre and a cultural centre.
Nature: Approximately ⅓ of Sylt is covered by beaches and dunes and half of the island is under nature protection. There are a few very small forests, too.
Fun fact: Germany's northernmost vineyard is located in Keitum on Sylt.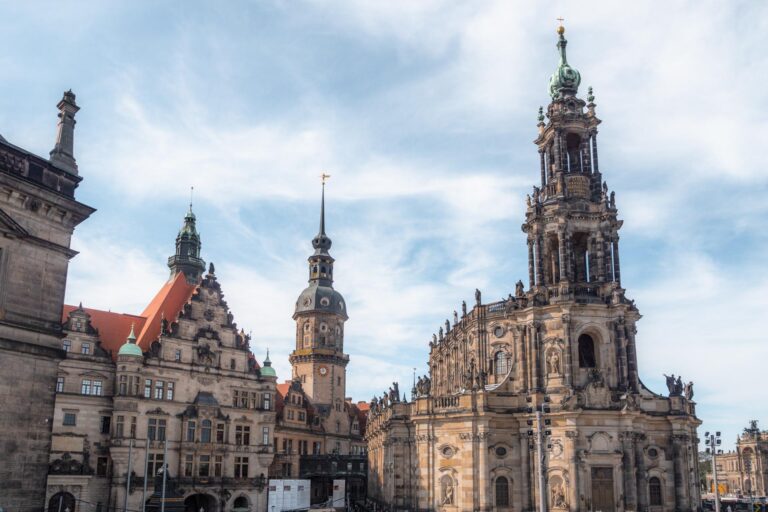 Where to stay on Sylt
Where is the best place to stay on Sylt?
Sylt is no bigger than the fact that you can live anywhere on the island and still easily reach the best things to do and see on pleasant day trips.
Many choose to settle in the largest city, Westerland, but there are also several smaller towns around the island which are suitable for a lovely holiday stay.
Below, we have some suggestions for where to stay on Sylt (the best towns) as well as specific hotel recommendations.
Search for the best value accommodation and the cheapest hotels on Sylt here (adlink).
Westerland
The most practical place to stay on Sylt is of course in or near the main town of Westerland in the middle of the island.
In all of Sylt, Westerland has the largest range of accommodation and most restaurants are located there.
This is also where the best connections with public transport are found.
The beach at Westerland is as good as on the rest of the island, although the feeling of lying in the sand with large hotels behind the dunes (rather than pure nature like on the rest of Sylt) may be a little less idyllic.
Search for the best value accommodation and the cheapest hotels in Westerland on Sylt here (adlink).
The rest of the island
You don't have to move far from Westerland before you feel the laid-back island vibe.
If you want a relaxing holiday on Sylt, we can easily recommend that you settle somewhere else on the island, for example in Rantum, Morsum or List.
Having your own car makes it easier to stay further away from the main town but it's definitely possible with public transport, too.
Now let's get to the specific suggestions for where to stay on Sylt.
The best hotels on Sylt
The hotel and accommodation standard on Sylt is high.
Everywhere on the island, you will find reliable wifi, clean bed linen and available parking spaces. Pets are welcome in many hotels and holiday apartments.
On the flip side, budget options aren't always easy to come by.
Here are some of the best hotels with good value on Sylt.
Wyn. Strandhotel Sylt – Westerland
We stayed at Wyn. Strandhotel Sylt in Westerland ourselves when we visited Sylt.
It's a really lovely hotel which is well suited for both couples and families.
From the hotel, there are only a few metres down to the beach and on the top floor there's even a large indoor pool with a view of the beach and the sea.
Up there you will also find a bar with a great view over Sylt, a small but well-equipped fitness centre as well as a spa room where you can relax.
We got some of the best sourdough bread we have had in Germany at the breakfast buffet and the range of e.g. fruit and muesli was great.
The room had everything we needed – including one of the iconic beach baskets on the balcony.
Check prices and availability at Wyn. Strandhotel Sylt (adlink).

Hotel Stadt Hamburg – Westerland
With only 400 metres to the train station in Westerland, you can hardly live more centrally on Sylt than at Hotel Stadt Hamburg.
And don't worry; the hotel is in no way like some of the (rather shady) hotels you generally find closest to central train stations in major European cities…
The facade is one of Westerland's prettiest and inside you will find both a nice pool and romantically decorated rooms (albeit perhaps in a slightly old-fashioned but charming way).
Check prices and availability at Hotel Stadt Hamburg (adlink).


TUI BLUE Sylt – Rantum
A little south of Westerland, in the town of Rantum, you will find TUI BLUE Sylt.
The hotel has an indoor pool, sauna, steam bath, fitness centre and two restaurants. And most importantly, you are only a short walk away from the beach.
In addition to classic hotel rooms, TUI BLUE Sylt also offers holiday apartments with kitchens – ideal for longer stays or for families wanting to cook at home.
Check prices and availability at TUI BLUE Sylt (adlink).

Landhaus Severin's – Morsum
If you are looking for a calm, romantic place to stay on Sylt, you should check out Landhaus Severin's.
Uniquely located in Morsum (close to the Morsum Cliff) on the easternmost part of Sylt, you are a little further from the beach – but in return, you have incredible hiking trails right outside the door.
The service level is top-notch and they have clearly thought about every single detail at the hotel.
Check prices and availability at Landhaus Severin's (adlink).


A-ROSA Sylt – List
Located in List on the northernmost part of the island, the modern A-ROSA Sylt has both an indoor and an outdoor pool.
Here is of course also a fitness centre, sauna and steam bath.
Even the smallest rooms are a whopping 31m² and furnished with light and soft materials.
Check prices and availability at A-ROSA Sylt (adlink).

Holiday apartments on Sylt
For longer stays or if you're a big family or group travelling, the best budget option will probably be renting a holiday apartment on Sylt.
Being able to cook at home in a kitchen can really make a difference for the travel budget and having a common room is so cosy.
Sylt-Travel has lots of adorable holiday apartments and houses for rent and platforms like Airbnb usually also have a wide range of accommodation on the island.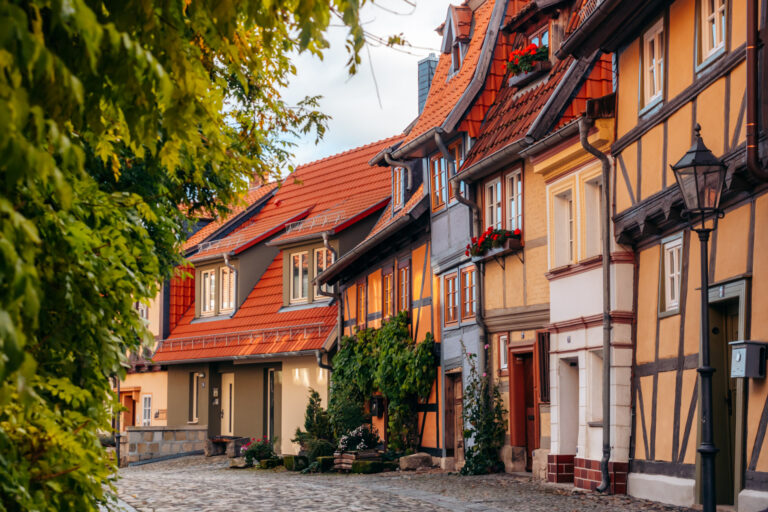 The 12 best things to do and see on Sylt
What to do on Sylt? In this travel guide, we have included the best experiences and attractions on the popular German holiday island.
Ranked from north to south, here is what to do and see on Sylt.
On Sylt's own website, you can see a calendar with upcoming events and highlights on the island.
1. Ellenbogen Beach – Germany's northernmost point
Germany's northernmost point is found on Ellenbogen Beach which (obviously) is located on the northernmost part of Sylt.
The Ellenbogen Beach (the elbow in English) is unfortunately not suitable for bathing as the current is very strong here. But it's a really beautiful place for a walk.
Here is a link to the parking lot closest to Germany's northernmost point.
Note: There is an entrance fee of 6 EUR (~ 6.5 USD) per vehicle for the entire Ellenbogen area as it is privately owned. It's free to enter for pedestrians or cyclists.
In addition to beach access, the entrance also gives you access to one of the most popular surf spots on Sylt which is at the end of the road.


2. List – The northernmost town on Sylt
List is the northernmost town on Sylt – or should we say village?
This is where the ferry to and from the Danish island of Rømø sails.
We didn't get to experience that much of the town ourselves but if we come again, we will definitely go see the view from the Dünenbalkon over the large untouched nature area that lies just west of List.
However, we did manage to have lunch at the amazing Sylter Suppen. We each got a tasty soup which we enjoyed with some bread in the small dune landscape behind the stall.
Everything is made from scratch with love and you could really taste it.
The Sylter Suppen is completely vegan, has limited opening hours and often runs out of soup early in the day – so make sure to come by early.
Right next to Sylter Suppen is the equally popular ice cream shop Sylter Eismanufaktur.
Tip: The hotel A-ROSA Sylt (adlink) is located between the promenade in List and the aforementioned soup stand and ice cream shop.


3. Das Rote Kliff – The red cliff by the beach
The cliff Das Rote Kliff (the red cliff) is a little more than 50 metres high and spans all the way between Kampen and Wenningstedt.
As the name suggests, the cliff has a reddish glow which is particularly emphasized at sunset.
The beach by the cliff is one of the most popular beaches on the island.

4. Kampen – Holiday paradise for rich people (and everyone else)
The town of Kampen is only 6 kilometres north of the main town of Westerland but it still has a very different vibe. Here, the tall houses have been replaced with thatched villas – which are some of the most expensive houses on Sylt.
When you walk around the nice streets of Kampen, there's no doubt this is a wealthy neighbourhood.
Food tip: We didn't eat there ourselves but the beach restaurant Onkel Johnny's Strandwirtschaft nearby has, among other things, a vegan Beyond Meat burger and sweet potato fries on the menu which we will definitely try when we come again one day.


5. Uwe-Düne – The highest natural point on Sylt
With a height of just over 52 metres above sea level, Uwe-Düne is the highest natural point on Sylt.
It's located about a kilometre west of the centre of Kampen.
Once you catch your breath after having conquered the 110 steps up there (there are several resting places along the way if you need them!), you can enjoy an unhindered 360-degree view of a big part of Sylt.
This is definitely one of the best things to do on Sylt. On very clear days you can even see the Danish island Rømø.


6. Westerland – The capital of Sylt
It's difficult to avoid Westerland on Sylt.
The capital town is in many ways both the transportational and cultural focal point on the island and although Sylt's smaller towns may be more charming, you must definitely experience Westerland when you are here.
On the shopping streets, you can buy quality goods from German brands and it is generally in Westerland that you find the largest range of virtually everything on the island; hotels and restaurants included.
During our time on Sylt, we stayed at the lovely Wyn. Strandhotel Sylt (adlink) which is centrally located in the city.


7. Keitum – The oldest houses on Sylt
Just east of Westerland, you will find the small, cute town of Keitum which is known for its many old houses.
The town has previously been Sylt's capital and with the many houses that are more than 200 years old, Keitum is a kind of living history museum.
A must-see while on Sylt!
Tip: The Bronze Age burial mounds Harhoog and Tipkenhoog are located just southeast of Keitum.

8. Morsum Cliff – Nature area with colourful hiking
On the easternmost tip of Sylt between the Hindenburg Dam and Morsum town is the nature area Morsum Cliff.
The nature reserve is perfect for mindful walks and there are good trail networks between the colourful moors and dunes.
Accommodation tip: Landhaus Severin's (adlink) is located with direct access to the incredible nature at Morsum Cliff.



9. Hörnum – The southern tip of Sylt
After driving south for 15-20 minutes from Westerland through Sylt's unique dune landscape, you will reach the small town of Hörnum.
From the port, there are boats to several of the other German Wadden Sea islands and on some days, you can experience seal feedings from the quay for free.
The seals can also be spotted at other times in the sea or, if you are lucky, you can find them on the beach.
Hörnum's quiet beach (on the eastern side) is popular for various types of water sports.
Among other things, it's possible to rent stand-up paddleboards, equipment for windsurfing, kitesurfing, "normal" surfing, etc. from Südkap Surfing who also teaches the techniques. If you are interested in a course in English, we can recommend contacting them in advance.
The beach itself is child-friendly and in addition to the water sports centre, there is also a small trampoline park and a mini billiard golf course which was challenging but so much fun.
Breakfast tip: Café Lund in the centre of Hörnum serves delicious dishes and homemade ice cream.
Dinner tip: We had our best meal on Sylt at Restaurant Straend near Hörnum. There are several exciting vegan options on the menu and the service, atmosphere and views were excellent.





10. Hörnum Odde – Spot wild seals
If you continue south from Hörnum, you will arrive at the nature area Hörnum Odde.
Here we spotted some wild seals in the ocean and the beach is perfect for a walk in the soft sand.
The dunes at Hörnum Odde are protected (just like on the rest of Sylt) and you may only walk on the marked paths.
The beach itself is constantly changing its shape and it's very threatened by wind and weather.




11. Rent a beach basket on the beach
It is possible to rent a "strandkörb" (beach basket) at virtually all beaches on Sylt.
The iconic blue-striped beach chairs shield you from both wind and sun so you can enjoy the beach protected from the weather elements.
The price for renting a beach basket varies on each beach but it typically costs around 8-10 EUR (~ 8.8-11 USD) for a day.

12. Walk in the Wadden Sea
In several places on the eastern side of Sylt, it's possible to walk in the Wadden Sea at low tide – either by yourself or with an expert guide.
We did that in Büsum (mainland Germany) and experienced up close that the Wadden Sea (Wattenmeer in German) is literally full of wildlife living just below the surface.

Bonus: Other places to visit in Schleswig-Holstein
Having been fortunate enough to visit Schleswig-Holstein on several occasions, we have experienced many of the best attractions the state has to offer.
From the historic towns to the cultural sites; from the coast along the rivers to the shimmering lakes. Nature is never far away in Schleswig-Holstein, and we think there's something to do here for everybody.
Whether you're going on a road trip through Northern Germany or simply want to discover more hidden gems, we hope this list can inspire your travels.
Read more about Schleswig-Holstein:
Schleswig-Holstein – An overview of the best places to visit and things to do in the state.
Schleswig – A historic Viking city with an impressive cathedral and a Baroque castle.
Plön – If you like lakes and lake views, Plön is the place.
Eutin – The cultural heart of Holstein with a beautiful castle and access to lovely lakes.
Lübeck – Probably Schleswig-Holstein's best medieval old town centre. Known for its 7 towers and the Holstentor gate.
Bad Segeberg – Home to a mystical mountain filled with bats and a popular Wild West-themed festival.
Duchy of Lauenburg – A region in Schleswig-Holstein's southeast full of historical towns & relaxing nature experiences.
Büsum – The gateway to the Wadden Sea and a popular summer spot.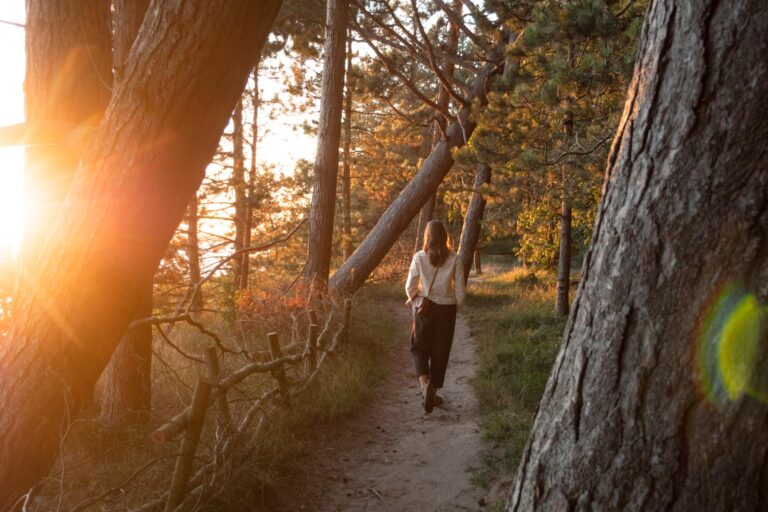 How to get around Sylt
By car
We got around Sylt by car and it was super convenient to be able to drive to all the best things to do and see on Sylt ourselves.
Parking is often free and easy to find – even in the middle of summer.
However, it's worth noting that there is paid parking in some of the cities.
By public transport
We didn't use public transport on Sylt ourselves but it is certainly possible to get almost anywhere with the local buses.
There are around 30 buses in total that run on five different lines which all go by the train station in Westerland.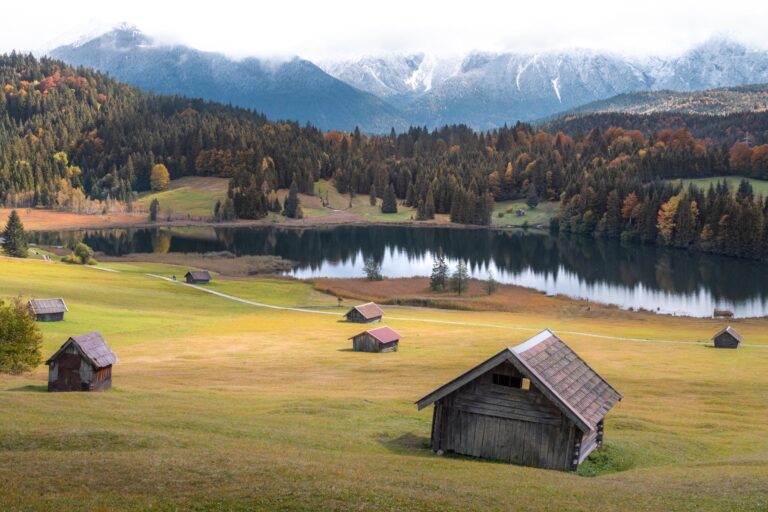 By bicycle
With approximately 200 kilometres of cycle paths and only very limited inclines, Sylt is an obvious destination for cycling. It's even doable to take the bike with you on most buses.
It's possible to rent bicycles and electric bikes in several places on the German island.
Rent an electric moped
We rented an electric moped for a day at E-Mobility Center in Westerland right by the Sylter Welle.
It was a fun and very flexible way to get around the island.
The experience can definitely be recommended if you like sightseeing at high speed, with the wind in your ears and (mostly) without noise from the engine.
The mopeds can carry approximately 110 kilos (~ 242 lbs) and require a driving licence.
At the E-Mobility Center, you can also rent electric scooters and electric cars.

How to get to Sylt
How do you get to Sylt in Germany?
Well, there are generally two options: with the ferry from Rømø (in Denmark) or with the train/car train from mainland Germany.
In addition, there is also a small airport which primarily serves flights from larger German cities during the summer.
So to the question of whether you can drive to Sylt or not, the answer is "yes!". Both the ferry from Rømø and the car train from Niebüll make it possible to take your own car with you to the island.
By ferry from Rømø
For Danes or people travelling to Sylt from Denmark, we imagine that the most practical way to get to Sylt is to take the ferry from Havneby on the bridge-fixed Rømø to List on the northern part of Sylt.
The trip lasts 40-45 minutes and the ferry has food options and toilets.
Ferry tickets can be ordered in advance or at the harbours on either Rømø or Sylt.
It's possible to bring your car or bicycle on the ferry. Electric cars can be charged during the crossing.
Passengers without a car are of course also welcome.
By train
It's easy to get to Sylt by train.
The trains to Sylt depart from Hamburg and usually take 3 hours. They stop in Niebüll where guests from Denmark can hop on and then continue to the main town of Westerland. From Niebüll, the trip only lasts around 30 minutes.
Some trains also stop in Morsum and Keitum.
We have previously used the Deutsche Bahn website to order train tickets in Germany.
To get to Niebüll, you can either take the bus from Flensburg or the train from Tønder.
By car train
To get to Sylt, we took the Sylt Shuttle from Niebüll to Westerland with Deutsche Bahn.
The way you board the car on the train is a bit like on a ferry. The only difference was that we stayed in the car for the whole trip!
We also drove backwards but that is probably not always the case.
In addition to Deutsche Bahn, the route is also served by RDC Deutschland's Autozug Sylt, which is slightly cheaper but has fewer departures.
The trip from Niebüll to Westerland by car train takes around 45 minutes.

When to visit Sylt
What's the best time of the year to visit Sylt?
Well, there is no bad time to visit Sylt.
If you are looking for a beach holiday with warm temperatures, you'll want to visit the island in the summer.
July and August are the most popular months and that is generally also reflected in the prices for accommodation.
If you enjoy swimming in cold water or just don't need to sunbathe on the beach, it might be a good idea to plan your trip away from the popular summer months.
We can imagine winter on the island being much more quiet and peaceful with most of the trails and beaches being empty.


What to bring to Sylt
Travel insurance (adlink). Never travel without it!
A good camera – here's a guide to the gear we use.
Sunscreen (adlink). Especially if you visit Sylt in the summer. We recommend that you use an organic, vegan sunscreen without oxybenzone and other harmful chemicals.
Hiking shoes, sneakers or sandals you are comfortable wearing for hikes.
Swimwear and a towel if you plan to swim in the summer or if you are staying in a hotel with a spa area.
A refillable water bottle and snacks.
Cash for parking and other small purchases, especially 1 and 2-euro coins. Not all places in Germany accept credit cards.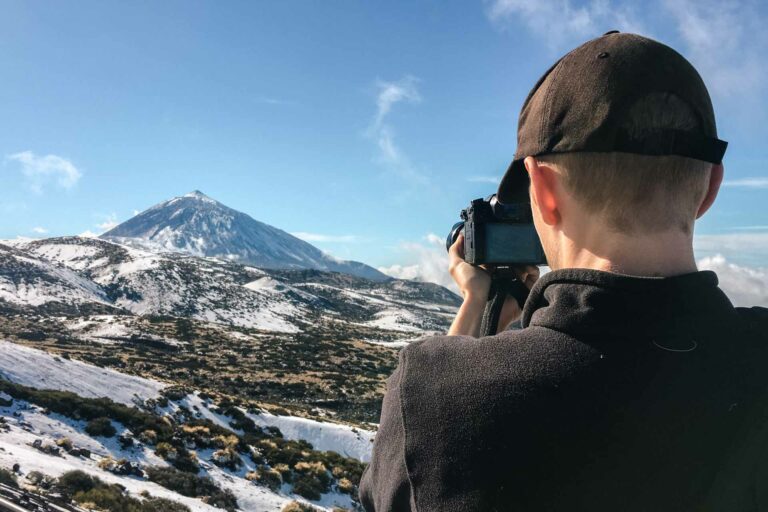 Minimise your impact
To minimise your impact during your visit, follow these guidelines:
Bring your own drinking water in a refillable bottle.
Avoid single-use plastics, including straws.
Dispose of waste properly. While putting your trash in a nearby trashcan is convenient, wrappers and other small items are prone to get taken by the wind and end up in the ocean.
Check your sunscreen if you intend to swim. Many brands contain oxybenzone and other chemicals that are harmful.
Take only photos, leave only footprints. Let everything stay in its natural place.
Be considerate of other visitors.
Respect wildlife.

What do you think of Sylt?
Thank you for reading our travel guide to Sylt! We hope it has been useful.
What do you think of the famous German holiday island?
If you have visited Sylt, it would be awesome to hear your best tips.
And if you haven't been to the island yet, don't hesitate to ask us anything in the comments below. We are happy to help.
For more travel information and inspiration, you can also take a look at Sylt's own website.




Our favourite travel resources:
Our camera gear: