Travel Guide: Island Hopping Tour to the Secret Gilis from Lombok
What to expect from visiting Gili Nanggu, Gili Kedis and Gili Sudak in Indonesia
What are the Secret Gilis?
If you have been to Indonesia (or are planning to go), you have probably heard about the three Gili Islands between Bali and Lombok: Gili Trawangan, Gili Meno and Gili Air.
These islands are the well-known Gilis, and they're lovely.
In this post, we'll tell you all about the Secret Gili Islands.
In Sasak, which is spoken by the majority of the population of Lombok, the word "gili" simply means "small island".
In fact, there are quite a few (30+) islets around Lombok named Gili "Something".
The ones we're referring to as the Secret Gilis are located just south-west of Lombok and they're named Gili Nanggu, Gili Kedis and Gili Sudak.
While the Secret Gilis probably aren't as secret as the name suggests, they are definitely lesser known than the above-mentioned trio of islands between Bali and Lombok (Trawangan, Meno and Air).
Secret or not, we were intrigued by these less-touristic Gilis. So when we stayed in Kuta on Lombok for a week in March 2020, we decided to go on a day trip to see the pristine islands for ourselves.
Read on to learn more about the Secret Gilis, how to get there and what to expect.

How to book a trip to the Secret Gilis
We stayed in the small town known as Kuta on the south coast of Lombok for about a week and it was from here we booked the Secret Gilis island hopping tour.
There are lots of small tour companies along the main road and most hotels can arrange tours as well.
Unfortunately, we can't remember the name of the exact tour company we used.
What we did was to ask around at a few different places to hear about the island hopping tour and the price of it.

Price for the island hopping tour
Most places seem to charge between 450,000 – 750,000 IDR per person (~ 32-53 USD / 26-44 EUR). We bargained for a bit in a friendly way and got a good offer.
For a van back and forth and a private boat to all three islands including snorkel masks, we ended up paying 700,000 IDR (~ 50 USD / 40 EUR) for the both of us.
A pretty sweet deal!
We know that what might feel like a small amount of money to us can make a great difference for an Indonesian company or family but we're also travelling on a tight budget and stretching our money as much as possible. And nobody likes to get scammed or pay too much, right?
With that said, if you're from a western country like us, a day trip like this is pretty cheap whether or not you search for the very best offer or just go with the first one you find.
If you plan to shop around for the best offer, remember to smile and be nice while discussing the price and tour arrangements. Some tour vendors don't have permission from their bosses to offer special prices while others might be able to give you a discount.
The price may vary depending on the tourist season (and prices from competing tour companies). If you are going with a group, it will probably be cheaper per person.

Map
The Secret Gilis are a couple of small, spectacular islands located south-west of Lombok named Gili Nanggu, Gili Kedis and Gili Sudak.
Sometimes Gili Tankong is mentioned as one of the Secret Gilis too, but most island hopping tours don't visit that island (as far as we know).
The islands are not that far away from the coast and can easily be reached by boat, usually from Lempar Port.
Here's a map showing the islands.
Leaving for the boat trip
For most boat trips, we prefer to go really early in the morning – mostly because there are fewer crowds but also to avoid being in the harsh midday sun for too long.
For this boat trip, we were picked up at our hotel in Kuta (South Lombok) at around 6 am and drove for about 1 hour to reach Lempar Port.
Here, we were met by a boat waiting for us.
We tried on our snorkelling gear (not top-notch quality, but fine for the day) and sailed towards the first island.


Snorkeling at Gili Nanggu
It only took us about 15 minutes to sail to Gili Nanggu, our first destination.
The white sand and clear blue water was just spectacular!
Gili Nanggu is the best island for snorkelling with a diverse variety of marine life living under the surface, like starfish, sea urchins, anemones, scorpionfish, clownfish (little Nemos!) and hundreds of other tropical fish.
Unfortunately, much of the coral in the area has been damaged by fishermen using bombs to catch fish but now it's in a conservation zone. Concrete platforms with baby corals have been sunk into the sea as part of a replanting process.
The "artificial" reef with coral restoration structures and metal crates will encourage coral growth and it seemed like the huge schools of fish loved to be there.
When more people arrived on Gili Nanggu, we decided to explore the other side of the island.
Unfortunately, there was so much plastic on the beach and it really saddens us to see how severe this trash problem is in Indonesia (and many other places in Asia).
We did, however, find a nice spot without other people which we enjoyed for a while before heading to the next little island.





Chilling at Gili Kedis
Our second stop on the boat tour was a really small island named Gili Kedis.
As you can see in the photos below, it is absolutely tiny!
It only takes a few minutes tops to walk around the whole island.
Gili Kedis has a stunning sandy beach and when we visited there were some swings, benches and sun chairs to relax on.
A couple of trees grow in the middle of the island and on one side of the island, there are also a few rocks.
On the other side, there is a lot of sand, making the shallow water look really beautiful.
We just enjoyed the chill vibes here and chatted with a nice group of Indonesian tourists playing the guitar and singing.






Lunch at Gili Sudak
Our last stop on our Secret Gilis island hopping tour was Gili Sudak.
It's a lovely island with a long beach and it's a great place to snorkel as well.
By this time of the day we were pretty hungry after all that swimming, snorkelling and beach bumming. It takes a lot of energy being so excited!
Luckily, there was a warung (a small family-owned restaurant) on Gili Sudak and we were led to a table right on the beach with an amazing view.
The warung had both western and Indonesian dishes.
We went for the Indonesian classic nasi goreng (fried rice) with tofu and tempeh as well as some steamed vegetables, a fresh young coconut and a pineapple juice to drink. Yum!
For this lunch, we paid around 200,000 IDR (~ 14 USD / 12 EUR) in total.
If you don't leave as early in the morning as we did, you might go to Gili Sudak for lunch as your second stop instead of the third.
We went for a short walk on the island and just relaxed before heading back to mainland Lombok again.
Wow. All in all, visiting the Secret Gilis was such an incredible day trip!




When to visit the Secret Gilis
Best time of the day
Most Secret Gili tours will probably pick you up around 8 in the morning and you will be back in the afternoon the same day.
We can recommend leaving for the islands even earlier (if you don't mind waking up early and you can arrange it with the tour company).
That way, there will be fewer people – at least on your first stop (Gili Nanggu) – and there's a better chance of avoiding getting burned by the scorching sun.

Best season
Generally speaking, the Secret Gilis can be visited year-round.
All year, the average temperature hovers around 27°C/80°F in the day and 22°C/72°F at night. In other words, a very pleasant climate!
The seasons in Indonesia can roughly be divided into a dry season and a rainy season.

Dry season
Dry season equals high season, and it spans from around May to October.
July and August are the most popular months for travelling in Indonesia and therefore also to the Secret Gilis.
In these months you can expect mostly sunny skies and relatively little rain.
Rainy season
Indonesia is at its wettest from November to April with most rain usually falling in January and February.
Don't digress if you're visiting Lombok in the rainy season; accommodation prices are lower and there will be fewer tourists. Try to plan your island hopping trip for a day with the most promising forecast.
Rainfall is generally short and intense.
December and January can be popular too because of the holidays.

Where to stay in Kuta, Lombok
When visiting the Secret Gilis, we stayed in Kuta on Lombok.
We actually lived in three different places and can recommend all of them. Each place has something unique to offer:
Search for the best value accommodation in Kuta, Lombok here.





What to bring to the Secret Gilis
Travel insurance (adlink). Never travel without it!
A good camera – here's a guide to the gear we use.
Sun protection. We prefer this organic and reef-safe sunscreen (adlink).
Swimwear and a towel. Consider wearing a t-shirt while snorkelling to protect your upper back from getting burned.
Snorkel equipment (or you can arrange to rent/borrow it as a part of the tour).
Drinking water and snacks.
Small bills. There are no ATMs on the islands and you need cash to pay the boatman and the restaurant if you want to have lunch on your trip.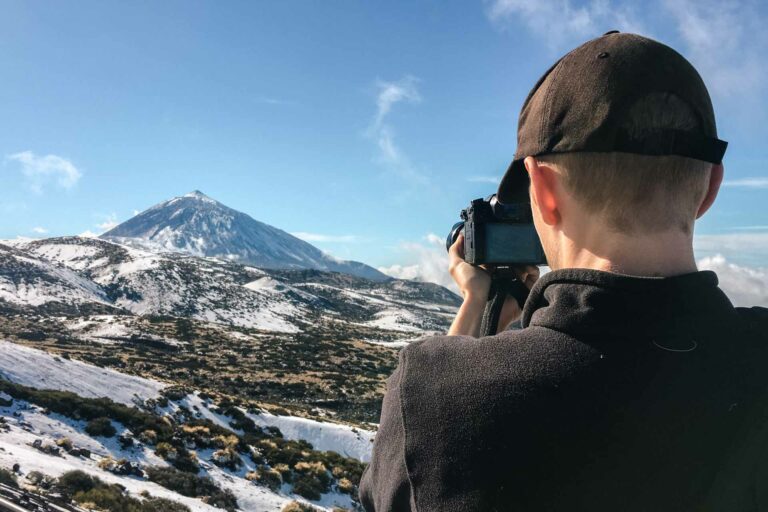 Minimise your impact
To minimise your impact on the Secret Gili Islands and the beautiful ocean, follow these guidelines:
Bring your own drinking water in a refillable bottle.
Avoid single-use plastics, including straws.
Dispose of waste properly. While putting your trash in a nearby trashcan is convenient, wrappers and other small items are prone to get taken by the wind and end up in the ocean.
Check your sunscreen. Many brands contain oxybenzone and other chemicals that are harmful to corals. We prefer this organic and reef-safe sunscreen (adlink).
Take only photos, leave only footprints. Let shells and corals stay in their natural home.
Be considerate of other visitors.
Respect wildlife. Try to disturb as little as possible and don't pick up starfish if you are lucky enough to see them.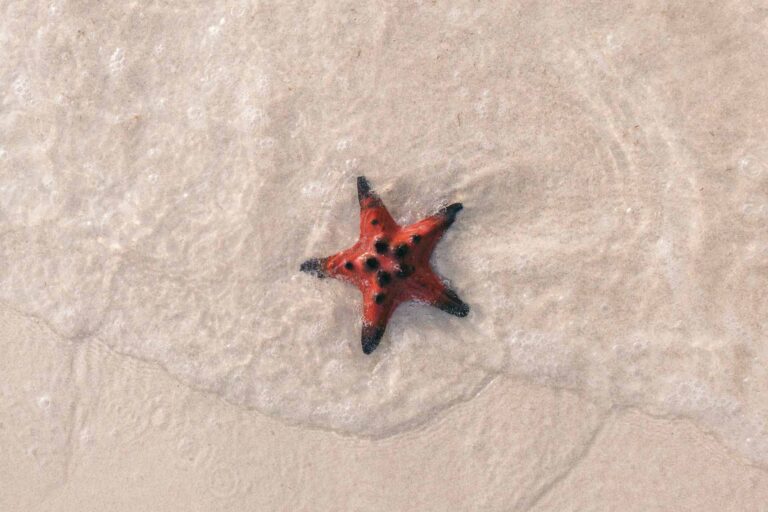 Thanks for reading
Thanks for reading about our trip to the Secret Gilis. We hope it inspired you and that you can use some of our tips.
What do you think about the Secret Gili Islands? Would you like to go?
If you've already been to the Secret Gilis, it would be awesome to hear your best tips in the comments.
And if you haven't been yet, please don't hesitate to ask us anything. We're only glad to help.


Our favourite travel resources:
Our camera gear: