A year? A decade?
Once again we find ourselves contemplating the year we have just left, thinking about all of the fantastic things we have had the luck of experiencing in 2022.
What a year it has been. What a long year it has been!
Calling 2022 a decade might be stretching it a little. But looking back at January 2022 here in January 2023 honestly feels like looking back in time much more than just 12 months.
Anyway, we have had a blast of a year and feel incredibly privileged to be able to see and do so many beautiful things all in good health.
From quick getaways and mountain hikes to exotic island travels and free-spirited road trips. 2022 had it all.
Read on to hear all about where we went and what we did in 2022.
Fuerteventura's dramatic colours
Our first travel of 2022 was a two-week trip to Fuerteventura.
None of us had visited the Canarian island prior and we were both blown away by the rich variety of landscapes – like the black sand beach of Ajuy, mystical Lobos Island, natural rock pool by the ocean, Corralejo Sand Dunes, Calderon Hondo volcano crater, lagoons at Sotavento Beach, Arco de las Peñitas stone arch and wild wild Cofete Beach.
We hadn't researched that much beforehand, but we ended up visiting as many delightful nature spots as possible driving down many promising dirt roads. While one week is enough to get a good taste, two weeks actually felt needed to visit Fuerteventura fully!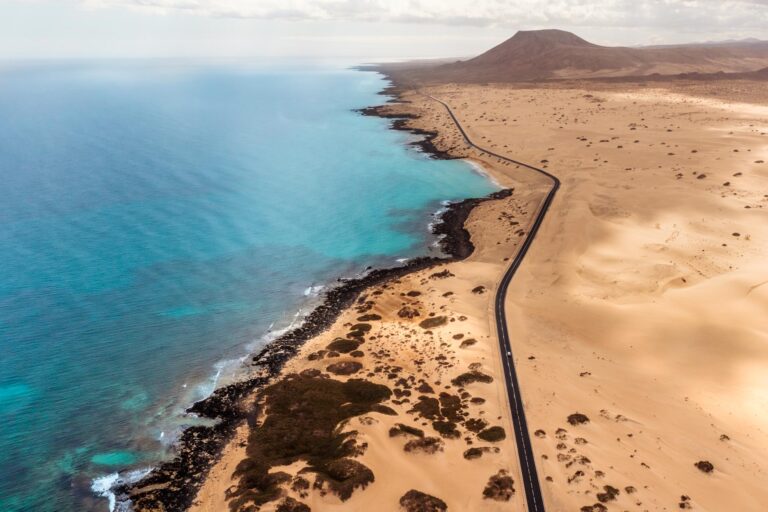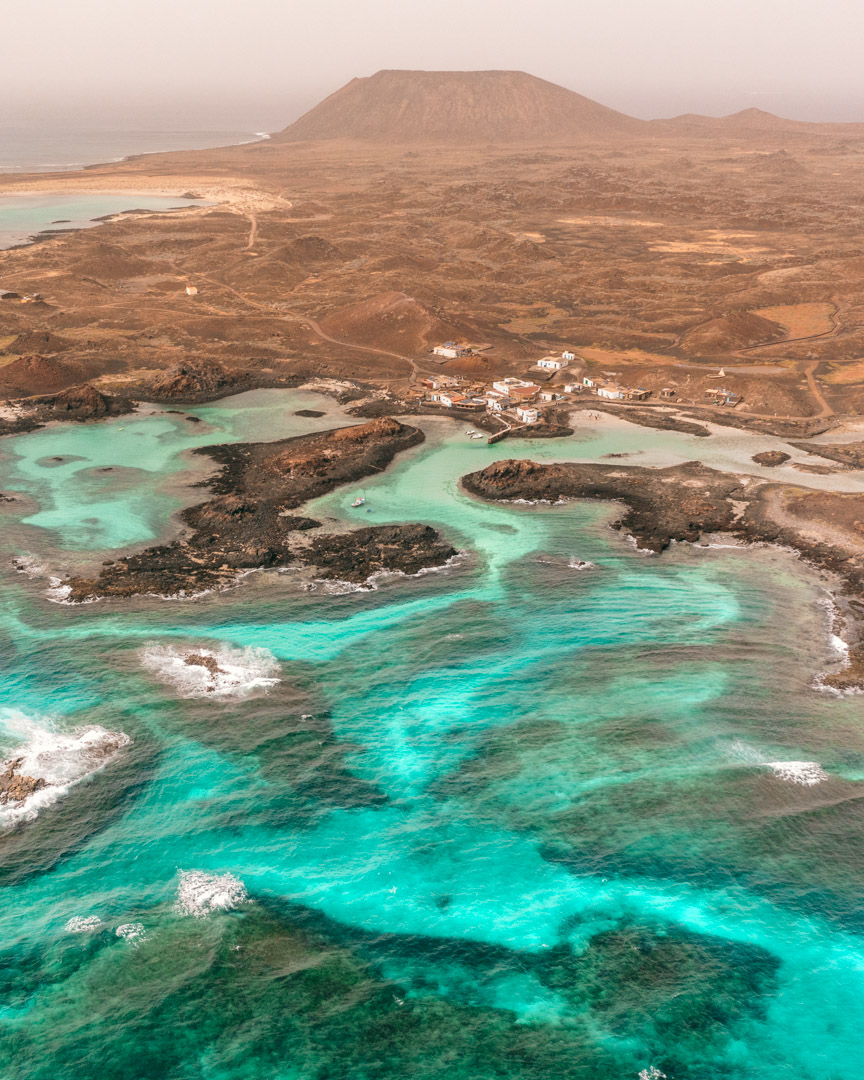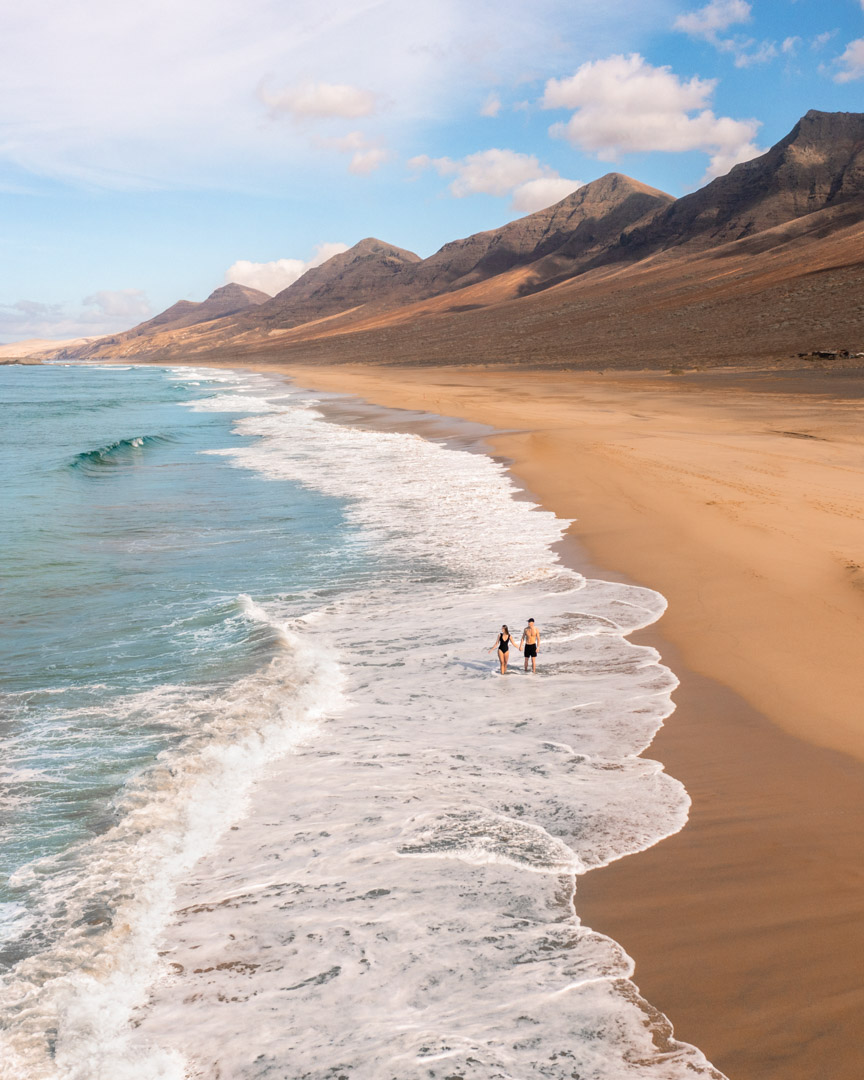 Moving day in Copenhagen
Moving is always exciting. But it also takes a lot of time and energy.
We stepped up from a small apartment in Nørrebro to a larger one in Islands Brygge during the first months of the year.
While the vibrant multiculturalism of Nørrebro had been plenty of fun, we really enjoy the tranquillity of now staying at the outskirts of Copenhagen near amazing nature (yet just 10 minutes away from the centre of town by bike!).


A winter trip to Garmisch-Partenkirchen
Third time's a charm, right?
Garmisch-Partenkirchen, Germany's famous gateway to the Alps, has quickly become one of our favourite places in Europe.
This third time around, we tried skiing – both the cross country variant (called langlaufen in German) and Alex had a few runs down the slopes of mighty Zugspitze.
We also went on some lovely hikes we hadn't done before. Visiting in winter was a delight in so many ways.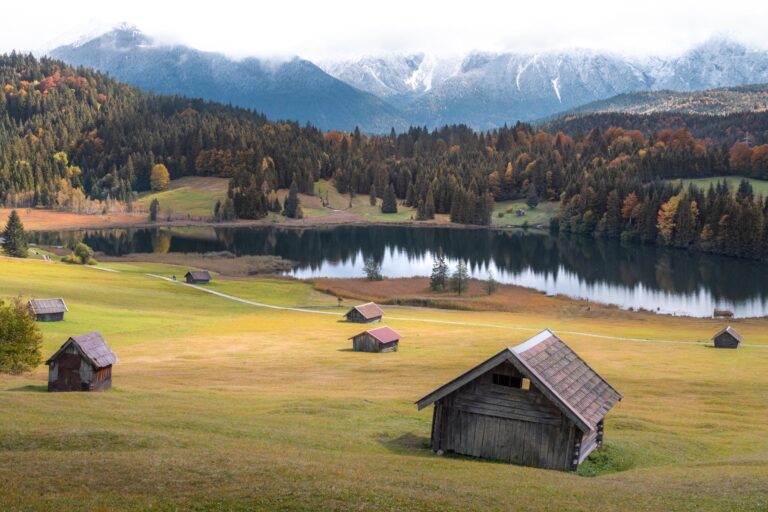 Eating our way through Prague
We took the long way home on our way back from Garmisch-Partenkirchen by deciding on a whim to visit the Czech Republic.
Staying in Prague for a few days was an obvious choice and we thoroughly enjoyed strolling around the city, trying as many tasty vegan dishes as possible.
We had both visited Prague earlier in our lives, but never together. And we're so glad we did.


Unique hiking in Bohemian Switzerland National Park
When staying in Dresden in 2020, we went to Saxon Switzerland National Park and loved our time among the sharp pinnacles.
This time around we visited the same area but from the Czech side – called Bohemian Switzerland National Park.
We started by walking through the gorgeous Kamenice Gorge and then hiked a big loop to Pravčická Brána – Europe's largest natural arch.
The Czech side of things was just as impressive as the German one. This part of Europe is completely unique in its geology and feels very underappreciated.
We stayed rurally with a Czech family (who didn't really speak any English) which only added to the exoticness of the whole ordeal.
While the Czech Republic in many ways is very much like other Western European countries, the cultural influences from the east were apparent. Driving through the countryside naturally felt completely safe, but there was nonetheless something new and exciting about exploring this country deeper than just spending a few days in its party-crazed capital.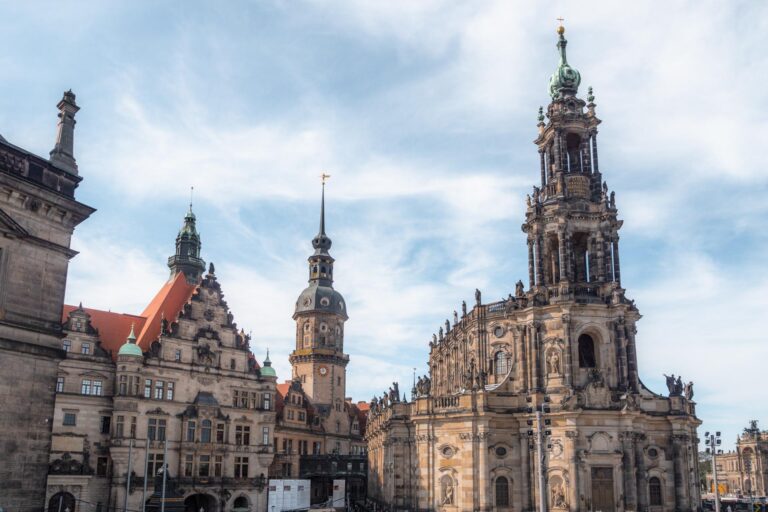 Vegan heaven aka Berlin
While we have both been to Berlin too many times to count, it actually took us more than 12 years of being in a relationship to visit the German capital – which coincidentally is also more or less the vegan capital of Europe.
Oh, how we ate.
Having seen and experienced the main sights and attractions lots of times, we could fully focus on the food. And so we did!


Rhodes – a Greek island full of treasures
Who knew the combo of a cheap flight, a cheap apartment hotel and a cheap rental car could turn out so good?
The Greek island of Rhodes is full of treasures and we did our best trying to discover all of them during our week there.
There were many highlights, but the ones that stood out the most were probably visiting the ancient city of Lindos, swimming at the beautiful but sillily named Anthony Quinn Bay and wandering around the old streets of Rhodes Town.
A week here was just perfect.

Three work trips across the border
Working on the "Embrace German Nature" campaign for the Germain Tourism Board, we went on three separate trips to Saxony Anhalt and Northern Germany (Schleswig-Holstein) during the summer of 2022.
This was our first time experiencing German nature (and beaches) during summertime and we had a really wonderful time exploring the rich nature, cities and history of our friendly neighbour.
Check out our travel guide to Sylt here. The rest are unfortunately only in Danish but you can read them here.



A dream trip to the Seychelles
Spending two weeks in the impossibly turquoise waters among the unique boulder formations of Mahé, Praslin and La Digue in the Seychelles was a dream come true for us.
This African island paradise is a place like no other and we still have to pinch ourselves to believe that we actually got to go here.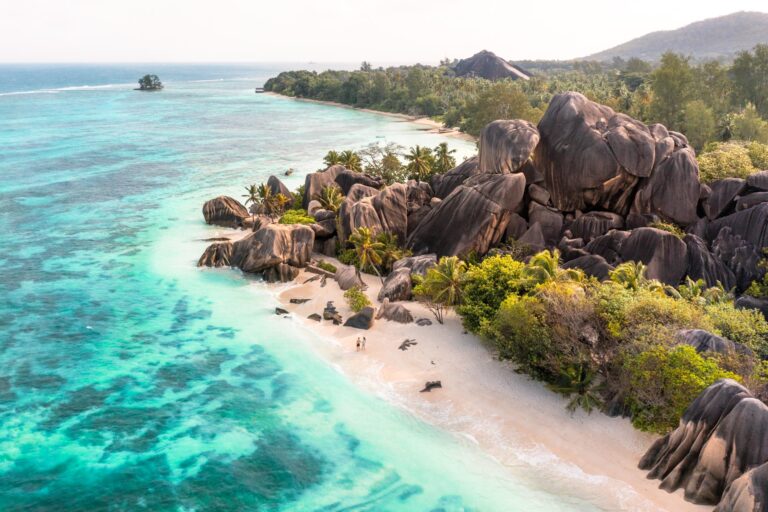 Back to our favourite mountains
The last time we drove from Copenhagen through Germany and Austria to the Dolomites (in 2020), we spent weeks covering the ~1,300 kilometres.
This year we had just one stop, for one night, before reaching the grand Italian mountains.
With winter quickly approaching, we wanted to make the most of the autumn weather before snowfall had the chance to make high-altitude hikes inaccessible.
Even though we had visited the Dolomites several times before, we thankfully still had quite a few bucket list hikes left and we swiftly got to action, doing long hikes (and drives!) pretty much every day for about 10 days.
It was glorious. Dolomites, we love you.


Best of the best of the Italian countryside
We adored Florence (who doesn't?) when we visited in 2021, so it felt natural to want to see more of Tuscany this time around.
Lucca. Pisa. The five towns of Cinque Terre. San Gimignano (and i pini!). Siena. Montalcino. Pienza. Montepulciano. Radicofani. Livorno.
All of these lovely towns have something special to offer; a charm just waiting to be discovered.
And then we haven't even mentioned the natural hot springs of Bagni San Filippo and Saturnia. Or the many magical sunsets we witnessed overlooking the rolling Tuscan hills. Or the pizzas.



Ciao Sardinia!
As you may know, we stayed for about 7 months in Sardinia during 2020/2021 – mostly in the southwest (Chia) and southeast (Solanas) and a short sting east to the limestone wonders of Costa di Baunai.
This time around, we took in the whole northern part of the magical island – starting by travelling from Olbia to the Maddalena Archipelago about which we can confidently say just go there.
We then stayed in Santa Teresa Gallura with Victoria's sister for 1.5 weeks of fun in the sun, followed by beautiful days all around the coast visiting Castelsardo, cosy Alghero, Bosa, mountainous San Pantaleo, tons of beaches (including the pretty but perhaps overrated beach of La Pelosa and the surprisingly remote beaches of the Emerald Coast) as well as an unforgettable day trip to Isola Tavolara; the paradisical island mountain.
3 weeks was not enough yet just perfect to visit all of these Sardinian gems. We so hope to return here many times.




New Year's celebrations in Sweden
After returning to Copenhagen in November after a long drive home (which included a final day of hiking in the Dolomites as well as a pizza pitstop in Munich and a vegan sushi stop in Leipzig) we didn't travel anywhere before hopping on a train that took us across Øresund to Sweden during the last two days of the year.
After a quick croissant-and-brunch stop in Malmö, we continued up the coast to Helsingborg where none of us had spent time before.
Two nights in Helsingborg felt like the optimal New Year's getaway.
While we didn't party hard or pop any champagne, we spent the final two days of 2022 together, eating delicious food, and exploring a new place together all while talking a lot about the year we were about to leave and the year we were about to welcome. Just like we had hoped for.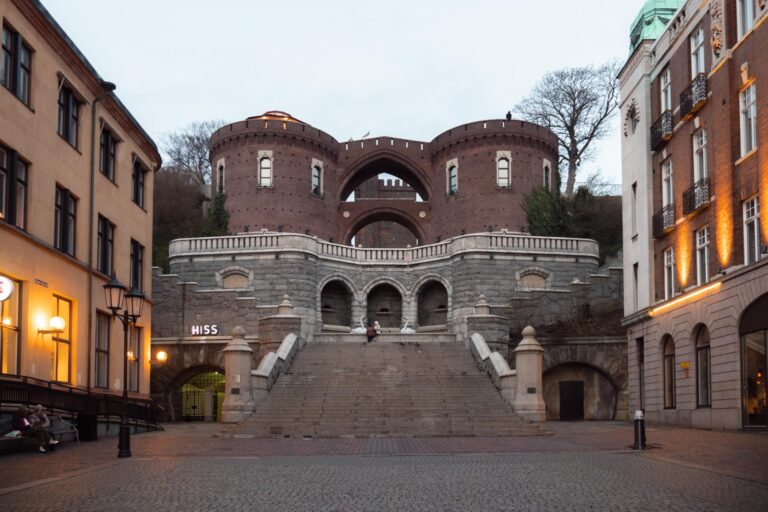 2023?
Who knows what's next? We are more than excited for 2023 and can't wait to see what the year has in store for us.
What about you?
Did you go on any adventures – in your own country or abroad – in this crazy year? And do you have any plans for 2022?
Let us know in the comments. We would love to know!
Thanks for reading this far and we wish you all the very best in the coming year!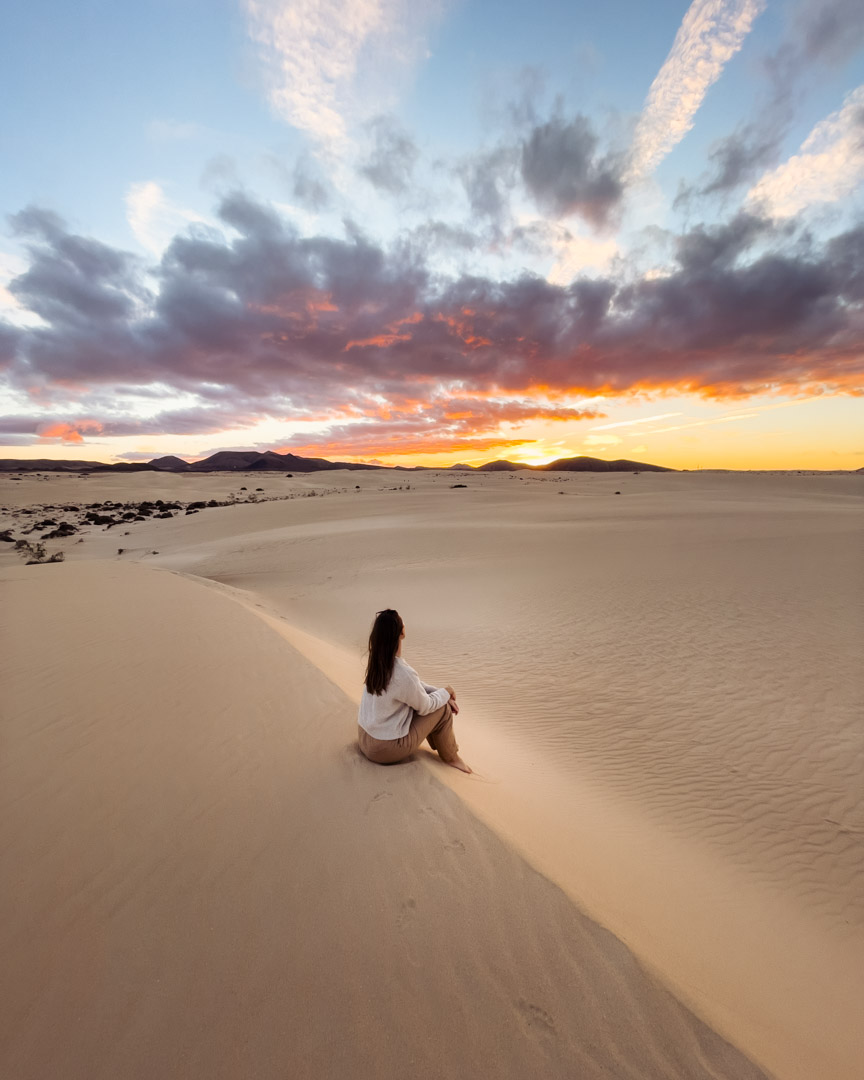 Our favourite travel resources:
Our camera gear: