Orangutan Jungle Trekking in Bukit Lawang: Complete Travel Guide
How to ethically spot orangutans in the wild in North Sumatra, Indonesia
Orangutan: Person of the forest
In Indonesian, "orang" is person and "hutan" is forest, making an "orang-utan" a person of the forest.
And that name makes a lot of sense once you've seen an orangutan up close in the wild – which is what we did in North Sumatra in Indonesia on a 2 days/1 night jungle trek from the jungle-town Bukit Lawang.
Orangutans are one of the five great apes along with gorillas, chimpanzees, bonobos – and humans.
We share approximately 97% of our DNA with the orangutans, and even though our distant cousins live in trees and eat termites, their likeness to humans is staggering with their distinct facial expressions, body language, use of tools and culture.
In this guide, we will share all of the information you need to make your dream of seeing wild orangutans come true including what to expect from the jungle, how long to trek, how to make sure your tour is ethical, what to bring and more.

Our orangutan trek experience
The following is a detailed outline of our 2 days/1 night jungle trek from Bukit Lawang.

Leaving Bukit Lawang
After sleeping a night in Bukit Lawang listening to the river flowing just outside our window, we woke up well-rested and ready to start the jungle trek.
There's often a three-person minimum on the treks; we did the tour with another couple.
With two guides (Iman and Nanda) we were six people strong, walking through the narrow streets of Bukit Lawang and over the bridge towards the rainforest.
Our first stop was at a rubber plantation where we saw how the gooey stuff oozes (slowly) out of the trees.
In the first few minutes of our tour, we saw a few Thomas' leaf monkeys (also known as Thomas's langur) as well as a snake + a baby snake.
We hadn't even entered the Gunung Leuser National Park before we noticed a bit of rustling in the trees.
Moving closer, we saw our first orangutan.
So amazing!
And it wouldn't be our last.





Trekking in the rainforest
We spent the whole first-day trekking around the rainforest.
The trails are generally pretty walkable close to the entrance of the national park and then get progressively muddier and root-filled.
You don't have to be overly fit to trek, but a basic amount of fitness is needed. You can always ask for a break.
Leech-proof socks are a must as are good hiking shoes (most guides wore rubber football shoes with studs).
Especially at the beginning of the trek, we saw quite a few other tourists, some of them in big groups (10+). We suspect that these groups mainly consisted of daytrippers as opposed to jungle-overnighters.




Animals in the wild
Not before long, we ran into a small band of orangutans hanging around in the trees around us.
One of the astonishing creatures had a baby, which Iman (our guide) told us probably wasn't even three months old. How lucky we were!
The mother was semi-wild, meaning that she has been released into the wild from a rescue centre. She was probably someone's pet when she was little.
Her baby, on the other hand, was born in the jungle and therefore completely wild.
There's just nothing like seeing animals in their natural habitat.
The jungle is their home; you're the intruder.
(On that note: There's a notorious orangutan female out there called Mina who has previously bit a lot of the guides (more than 200, apparently). Most of the time they know how to handle her by giving her food. We didn't meet her, but a lot of the other jungle tourists we talked with did.)






The animals we saw
On our two days combined in the rainforest, we saw seven out of the eight total primates in the national park:
Thomas' leaf monkey, silver monkey, long-tail macaque, short-tail (pigtail) macaque, white-handed gibbon, siamang and of course Sumatran orangutan, only missing the cute Sunda Slow Loris (which our guides had never seen).
This was very lucky – the siamangs and white-handed gibbons are notoriously difficult to spot.
In total, we saw 14 orangutans of who four were babies and at least five were wild adults. All of the adults were females.
We also saw a green viper snake with its baby, a monitor lizard, a Great Argus (a peacock-like bird), a squirrel and a few turtles.








Semi-wild issues
It should be noted that some of these wildlife encounters weren't without issues.
Some of the other guides (not ours) leave fruit skins in the jungle close to the trails, which in turn makes the semi-wild orangutans come down from the trees to munch on the leftovers.
This is amazing for photo opportunities; not so amazing for conservation purposes nor for making the orangutans independent from humans.
Choosing an ethical tour company is the best thing you can do to help the orangutans.



Sleeping in the jungle
At four-something in the afternoon on the first day, we arrived at our camp for the night.
It's located by a river – which we would trek up the following day.
The "camp" is simple; a cooking shed along with two small structures – one for four tents and one with two double mattresses, where we would sleep.
There was a mosquito net, but thankfully no need for it on our particular night in the jungle.
It's possible to take a refreshing swim in the river, and the clearing stretched the daylight for some extra time compared to the dense jungle, which quickly gets dark.
After dinner, our guides kept us entertained with an assortment of puzzles and good humour until it was time to go to bed at around 22.00.
We would lie if we said we had our life's best sleep out there but it certainly wasn't the worst, either.
The mattresses were fine, and the temperature was actually really nice. Not too cold and not too warm.
Just wear some clothes if you tend to get cold during the night.





Food
On our two days trek, we had fruit and lunch on the first day before dinner in the camp at night, breakfast the next morning and then fruit and lunch again on the second day.
The fruits were super delicious: the sweetest pineapple we've ever had, passion fruits, clementines and bananas.
Lunch for us both days was nasi goreng (fried rice).
The others had some chicken, egg and shrimp chips to go along with it, and we just had some extra vegetables.
The guides and the two other guests ate with their fingers; we had brought our sporks.
Dinner was absolutely amazing. We had a vegetable-filled and very very tasty curry, rice, potato cakes and some fried tofu and tempeh.
As we eat 100% vegan, we didn't eat the fish, chicken or egg served to the other guests and the chef really accommodated to our diet.
Breakfast for us was nasi goreng again. The other guests had a toast of some sort.
There was also coffee and tea in the camp both in the evening and in the morning.
If you have certain dietary restrictions or wishes, make sure to speak to your guide about it before leaving Bukit Lawang.




Rafting back to Bukit Lawang
Though it's definitely possible to trek back the way you entered the jungle, a much more popular and exciting way to return to Bukit Lawang is by rafting (tubing) on the river.
The "raft" is a few air-filled inner-tubes with netting.
The guides navigated the (small) rapids with long sticks and we had a lot of fun on the river.
All of your bags are put in big plastic bags, so you don't need to worry too much about your clothes or electronics getting wet.
Apart from sparing your by-then tired feet from the extra kilometres, rafting back also gives you the opportunity for seeing the jungle you've just experienced up close from a distance.
It really is marvellous.
Alex wore his bathing shorts while Victoria just stayed in her trekking clothes, giving them a free wash.



How long to trek
One day trek
The shortest and cheapest option for watching orangutans in the wild from Bukit Lawang is to go for a one day trek.
It is entirely possible to see both orangutans and all the other animals on just a single day out.
Of course, you maximise your chances of spotting wildlife by staying in the jungle for a longer time.


Two days/one night trek
With a two days/one night trek you get to spend a night in the jungle (like we did).
This in itself is a super cool experience and one that we can easily recommend.
The longer you choose to stay in the jungle, the better your chances will be of spotting orangutans in the wild.

Longer jungle treks
We heard that three days/two nights treks take the same route as the 2D/1N option, just in a slower tempo.
With longer treks, you generally change camps every night.
It's possible to do up to a 7 days trek where you'll get really deep into the jungle.
Though still extremely rare, this is your best bet for seeing shy animals like the Sumatran rhino, Sumatran elephant, Sumatran tiger, and leopards.
On these longer jungle treks, you'll be more reliant on the jungle for food.
Luckily, the guides are really knowledgeable about what to eat and perhaps more importantly what to avoid from the rainforest.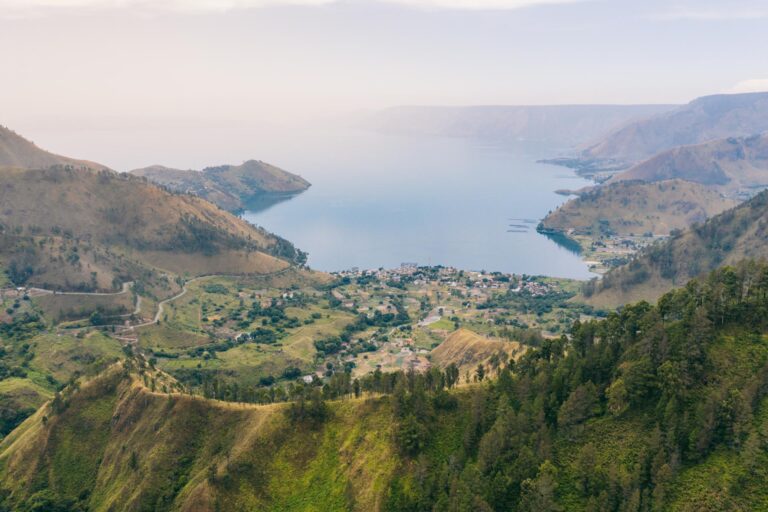 How to choose an orangutan trek
Choose an ethical tour operator
Going with an ethical guide is not only important for giving you a great experience in the jungle; it's also essential for keeping tourism in Bukit Lawang sustainable eco-wise.

Here's what to look for:
The total price should include the entrance fee to the Gunung Leuser National Park (IDR 150k). Some guides might say they know a "secret" way in to save money. Don't skimp here as the money goes to conserve the precious forest.
No promises. No one can know exactly what to expect in the jungle, so if a guide promises you that you'll see an orangutan or whatever else you might wish to experience, either something isn't right or he isn't being honest.
Bring back everything. There are no trashcans in the jungle, nor should there be. Everything (even organic waste and toilet paper) brought into the forest should be brought out again.
A safety briefing before leaving.
No feeding of animals.
Your guide should encourage you to keep your distance (at least 10 metres) from the orangutans – not to move in closer for a selfie. Check the tour operators' promotional images.
Also, there should be no shouting or making "monkey sounds" to get the orangutan's attention. Stand or sit still and observe the magnificent creatures in silence.
A small group size. 6 people excluding the guide or guides is a good amount to shoot for.
Guides should be certified from the Indonesia Tourist Guides Association.

Sumatra Orangutan Explore
Our guide Iman from Sumatra Orangutan Explore ticked all of the above boxes and then some by also picking up plastic trash on the trails. Really cool.
Definitely one of the more ethical options out there.
Every trek with them also includes donations to the Sumatran Orangutan Society, the Bukit Lawang trust and a local seamstress.
We can easily recommend Sumatra Orangutan Explore for your jungle trek. Our experience with them was fantastic.
If you contact them prior to arriving in Bukit Lawang, you'll get to email/talk/chat with Marie – Iman's French girlfriend who handles most of the company's communications.
We didn't meet her personally but she was very easy to communicate with beforehand, answering all of our questions etc. and seemed super sweet.


Booking a tour in advance
We had already booked our tour before arriving in Bukit Lawang with Iman and Marie.
This meant that they had sorted our transport from Medan airport to Bukit Lawang as well as accommodation for the first and last night.
Easy travelling, in other words.
Iman met us when we arrived and later in the evening we met up to discuss and get a briefing on the following day's plans, what to bring and other things that are good to know about trekking in the jungle.
This is also when we paid for the tour.
The only real downside of booking a tour in advance is that you can't meet your guide face-to-face before you're in Bukit Lawang, most likely leaving for the jungle the following day.

Choosing a tour in Bukit Lawang
Meeting your guide before booking is, of course, a reason why you might want to postpone booking a tour until you arrive in Bukit Lawang.
It's not exactly difficult to find a tour provider; everyone in town is either a guide or knows at least a dozen personally.
We heard that there are about 250-300 guides in total.
From you arrive in Bukit Lawang, you'll most likely get bombarded with more-or-less persistent "offers" from guides/touts.
We'd say avoiding this hassle of shopping around is a great reason for booking in advance, but when you should book your jungle tour is just a question of your travel temperament.

Best time for jungle trekking
The trails in the Sumatran jungle do get super slippery and muddy if it has recently rained – which it often has.
It is a rainforest after all.
Conditions are generally drier in the Indonesian dry season, lasting from May to September and peaking from June to August.

High season
From June to August is high-season for orangutan spotting – and Indonesian tourism in general with Indonesians and foreigners alike flocking to the country's tourist hotspots.
There were about 100 tourists a day when we did the jungle trek in early July.
That number can climb all the way up to 500 people a day on the most popular weekends later in July and August.
Avoiding weekends and going for longer treks deeper into the jungle are the best ways to avoid the crowds when joining a jungle trek in Bukit Lawang.

Shoulder season
If you visit Bukit Lawang in the shoulder months of April, May, September or October you can avoid most crowds and still get lucky with the weather.

What to bring on a jungle trek
Good shoes with a hard sole for those wet roots are essential. No flip-flops!
Leech-proof socks. We didn't spot any but leeches are known to be a pain in the Sumatran jungle.
Rain clothes. Expect rain and plan accordingly.
Light clothes for trekking during the day. Long pants are preferable.
Warm clothes. The nights can get chilly.
Light. Though not strictly necessary, you might be happy to bring a headlamp of some sorts if you intend to stay overnight.
Bring extra clothes. You'll sweat. A lot. And it might rain. Extra clothes for the night (and next day) can feel like a life-saver out there.
Consider bringing a pillow or ask your guide if you'll get one. We didn't and just used our rain jackets.
Sun lotion. You'll be covered by the trees for most of the time when trekking, but when you aren't, the sun will beat down strongly on your face, neck and shoulders.
Bug spray. We didn't have any mosquito problems but that just seems like we were very lucky. Malaria and dengue weren't really something anyone talked about, but be sure to check the conditions before going.
Alcogel. There's no soap at the jungle toilet.
Water for the first day in a reusable water bottle – 1½ to 2 litres per person. The guides boil water from the river in the camps and cool it down in plastic bottles during the night.
Snacks. Never a bad idea to bring some extra comfort calories though you probably won't need any. Don't leave anything (especially not food) out in Bukit Lawang – the cheeky monkeys might grab it! The same of course goes for the jungle.
A good camera with a long zoom lens. Zooming in from afar really helps when photographing wildlife; especially when they're hiding behind layers of branches as is often the case in the jungle. Most of the pictures in the travel guide were shot with a 300mm-equivalent zoom lens.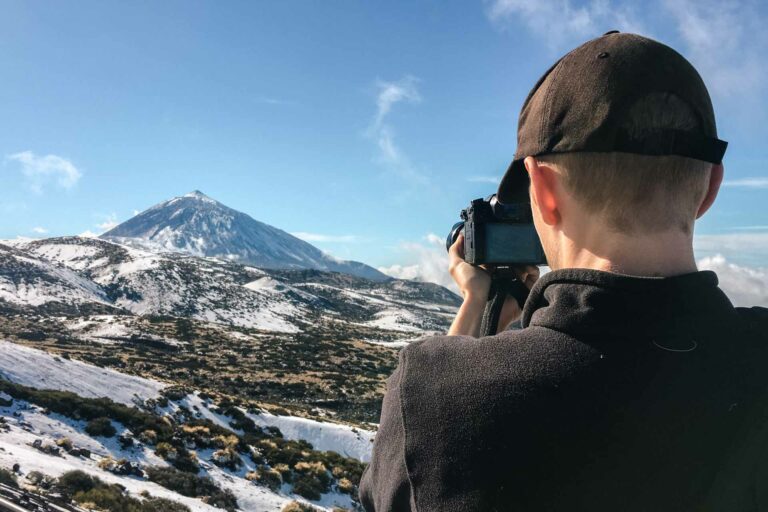 How to get to Bukit Lawang
We flew into Medan in North Sumatra from Penang in Malaysia.
Medan is connected to many international airports in South East Asia as well as Indonesia's bigger domestic airports.
By tourist bus
As we had already booked our transport from Medan's Kualanamu International Airport (KNO) to Bukit Lawang, the driver was waiting for us in the arrival hall.
He drove a regular sedan-type car, which the locals called a "tourist bus".
On the way to Bukit Lawang, we picked up two additional travellers in Medan city.
We had a lunch stop about halfway there.
The total trip from the airport to Bukit Lawang took approximately 5 hours including the stops.
If you drive directly from the airport without stopping, three and a half hours of travel time sounds about right.
We paid IDR 190k per person (~ 13.5 USD / 12 EUR).
On the way to Bukit Lawang, you'll notice palm oil plantations everywhere on the side of the road. Yep, this is a big part of why the orangutans have so little habitat left.

By public transport
If you want to shave some money off your budget and get to know the local Sumatran culture better, opt for public instead of private transport.
From the airport, you'll have to change buses in Binjai west of Medan.
Head for the orange ALS bus outside the airport in Medan. Locals can easily point you in the right direction.
You'll want to take this bus to Binjai Supermall. The price is IDR 40k per person (~ 2.8 USD / 2.5 EUR).
At Binjai Supermall, take minibus PS or L300 to Bukit Lawang.
The price should be from IDR 30-50k – don't pay much more than that. In case they ask for it and get annoying, just take another bus.
The total price for getting from Medan airport to Bukit Lawang with public transport is about IDR 80k per person (~ 5.6 USD / 5 EUR).
In total, the travel time from Medan airport to Bukit Lawang with public transport is about 5 hours.
When arriving in Bukit Lawang, you'll get off the bus at a bus station located outside town.
From here you can hop on the back of a scooter to your accommodation – or even better, arrange with your guide to pick you up.

Map
Bukit Lawang is located in North Sumatra right on the edge of the Gunung Leuser National Park covering 7,927 km2.
Where to stay in Bukit Lawang
Many people spend one night in Bukit Lawang before leaving for a jungle trek and then stay a night or two afterwards to relax.
Most onward travel leaves in the morning, making staying at least one night after your trek ideal for most visitors.
Search for the best value accommodation in Bukit Lawang here.
Value for money
Ecolodge Bukit Lawang
Ecolodge Bukit Lawang is a great place to relax before and after your orangutan tour.
There's a big chill-out area as well as an on-site restaurant.
Prices include a private bathroom, ceiling fan and breakfast.
Check prices and availability at Ecolodge Bukit Lawang.

Hotel Orangutan
We love the fact that Hotel Orangutan in Bukit Lawang donates some of their profits to preserving the orangutans and the forest.
The rooms look really nice – clean and spacious.
There's wifi and each room comes with a private bathroom as well. Hotel Orangutan also has a garden.
(Ever noticed how Orangutan rhymes with Bukit Lawang? If not, the guides will surely remind you over the campfire).
Check prices and availability at Hotel Orangutan.


Budget
Green Travelodge
Green Travelodge looks like a great deal.
With just four rooms you're sure to get personal service, and there's an on-site restaurant plus wifi in the lobby.
The double rooms come with a private bathroom and fan – and don't look nearly as rustic as some of the other budget places in Bukit Lawang.
Check prices and availability at Green Travelodge.

Good to know about staying in Bukit Lawang
Bukit Lawang is split in two. The area with the roads where you arrive is called Bukit Lawang while the other side is called Bukit Mendai.
The river is loud.
A few shaky bridges connect the two sides of the village.
The town is quite small and walking around is the preferred mode of transport. Locals also drive scooters on the narrow streets but thankfully drive slowly enough to not be of much hassle.
Most accommodation options have electricity around the clock although black-outs may occur.
The electrical outlets in Bukit Lawang generally feature two round prongs, fitting both most European and Asian appliances.
As you probably don't want to take all of your luggage with you into the jungle, having a room with a good lock (and perhaps even a safe), a manned reception with a storage room or something similar is great for storing your stuff while you're in the jungle.
Hot water showers are rare in Bukit Lawang.
As is reliable wifi.
Don't put toilet paper (or anything else) in the toilets – use the bin instead.
Almost no one takes credit cards.
The ATM nearest Bukit Lawang is about 10 kilometres away, so make sure you bring enough Indonesian cash.





Thanks for reading
Thanks for getting all the way to the end!
We hope this guide to spotting orangutans in the wild in Bukit Lawang has been useful.
If you've been to the Sumatran jungle it would be awesome to hear your best trekking tips and tricks in the comments. If you haven't been yet, please don't hesitate to ask away! We're only glad to help.