Life in the Ocean: 7 Important Documentary Films You Need to Watch
Our recommendations for the best documentaries if you care about life underwater
The power of documentaries
We love watching documentaries about our planet and we try to see as many as we can.
The ones about life in our oceans are both beautiful and terrifying.
Beautiful because there are all kinds of animals and colourful corals living there and terrifying because we, as humans, are destroying exactly that.
To be honest, it's not always pleasant to watch these kinds of documentaries but we believe it's important to know what's going on to be able to make educated choices.
It gives us the motivation to make changes and take action.
We hope you will feel the same way too!
1. Seaspiracy
Seaspiracy is an important documentary film from Netflix and if you haven't already watched it, make sure to put it on top of your list.
Seaspiracy takes you on a journey through basically every problem our oceans are facing.
It's about overfishing, illegal fisheries, the extinction of marine animals, the killing and capture of dolphins and whales for entertainment, the bleaching of corals, the disruption of critical ecosystems and the horrific amount of plastic pollution in the ocean.
While it's deeply concerning to see our oceans being treated this way, this is a film everyone should watch.
Our personal choices matter and we all have the power to do right!
Do you want to see other documentaries like Seaspiracy? Make sure to watch the other documentaries on this list after watching Seaspiracy to take a deeper dive into the various ocean and sustainability related topics.
2. The End of the Line
The End of the Line is from 2009 but more relevant than ever.
The film is about unregulated sea fishing across the globe and the devastating effects of overfishing.
Humans are hunting fish to extinction and in this film, you will learn about the consequences.
Do you want to watch The End of the Line? Stream, rent or buy the movie on Amazon (adlink).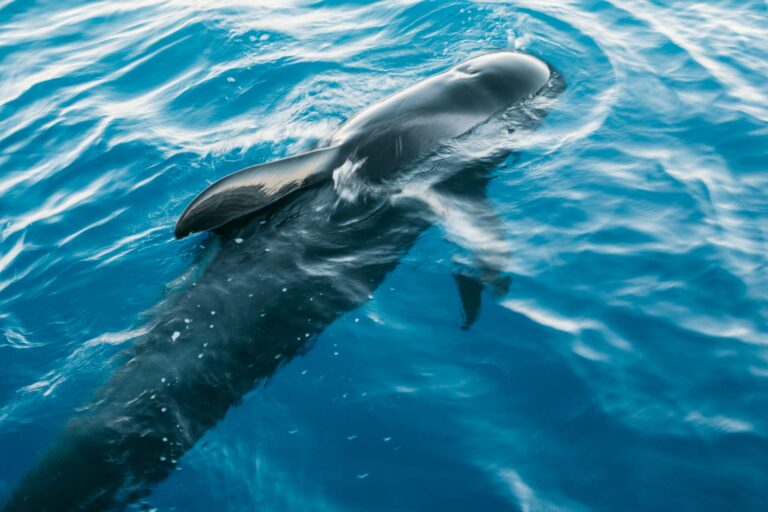 3. The Cove
The Cove is about the thousands of dolphins that are hunted and killed in Japan every year.
Some of the animals are sold to aquariums and marine parks around the world while the rest are slaughtered and their meat is sold in supermarkets.
The cruelty exposed in this film is heartbreaking.
Do you want to watch The Cove? Stream, rent or buy the movie on Amazon (adlink).
4. Blackfish
Orcas belong in the wild and the Blackfish documentary makes it completely clear why these majestic creatures shouldn't be kept in captivity.
We didn't think about that when we visited SeaWorld back in 2012 and we are so ashamed to have been a part of this problem.
Now we're doing the best we can to tell people to avoid SeaWorld and other marine parks.
Do you want to watch Blackfish? Stream, rent or buy the movie on Amazon (adlink).
5. Chasing Coral
Chasing Coral is an important film documenting and discovering why the world's coral reefs are disappearing.
This is really bad news because we truly need the coral reefs to be healthy for all of us to survive… And they are dying.
They are the nursery for all life in the oceans and the ecosystem that sustains us.
Do you want to watch Chasing Coral? Stream it on Netflix.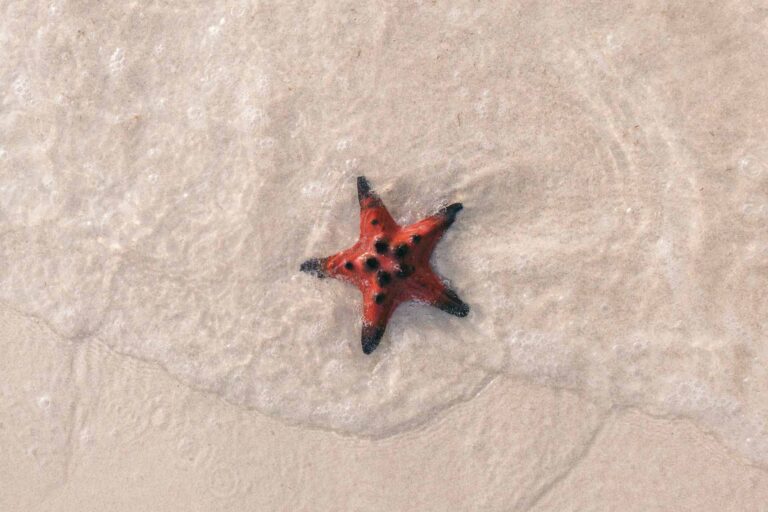 6. A Plastic Ocean
As the title suggests, A Plastic Ocean is about the horrific amount of plastic that's polluting the world's oceans.
The plastic rubbish created by humans is estimated to kill millions of marine animals every year.
It's kind of depressing to watch it but we have this film in mind every time we see plastic in the ocean or on the beach and it gives us the motivation to pick it up.
Do you want to watch A Plastic Ocean? Stream, rent or buy the movie on Amazon (adlink).
7. Mission Blue
Mission Blue is about Sylvia Earle – a really cool oceanographer, marine biologist and environmentalist.
She is on a quest to protect the oceans from threats such as pollution, overfishing and climate change.
We need public awareness and most of all, we need to take action.
Do you want to watch Mission Blue? Stream it on Netflix.
What do you think?
If you have watched any of the documentary films above, we would love to hear what you think.
And please, let us know if you have any recommendations for us.
We are always eager to learn more!
Our favourite travel resources:
Our camera gear: