How We Make Passive Income From Stock Video (and How You Can Too)
If you shoot video footage, your hard drives could be goldmines
You're sitting on a potential goldmine
If you consider yourself a filmmaker or videographer, you probably have tons of footage lying around on your hard drives that isn't doing you any good.
That's a shame. Because that footage can become stock footage and earn you passive income.
Passive income is the holy grail of ways to get by as a digital nomad.
It means that money keeps dripping in without you breaking a sweat.
Of course, there is work to it. But the work is all upfront.
So once the work is done, you just sit back and wait for the money to roll in.
When it comes to stock footage, it's not uncommon for clips to bring in income for several years after they have been uploaded.

What is stock footage?
Stock footage (or stock video) is short video clips – often 5 to 60 seconds long.
There are no cuts and no music or sound.
They're used by editors who need specific shots for their projects.
You probably don't realise it but stock footage is used all the time in documentaries, commercials, the evening news and even in big Hollywood productions. Yes, really!
The prices paid for these clips vary immensely depending on resolution and intended use and can go up to hundreds of dollars – which is peanuts for a big production who just need that one shot to fill the gap.
Take a look over at Adobe Stock to get an idea about which type of clips this can be.

How to have success with stock footage
The wonderful thing is that you don't need to upload the most popular clips to find success with stock footage.
You just need to upload diverse quality clips and the buyers will automatically come to you when they need exactly what you offer.
This is why every videographer and filmmaker can make passive income by selling stock footage online.
And there is one way to do it that stands above all the others.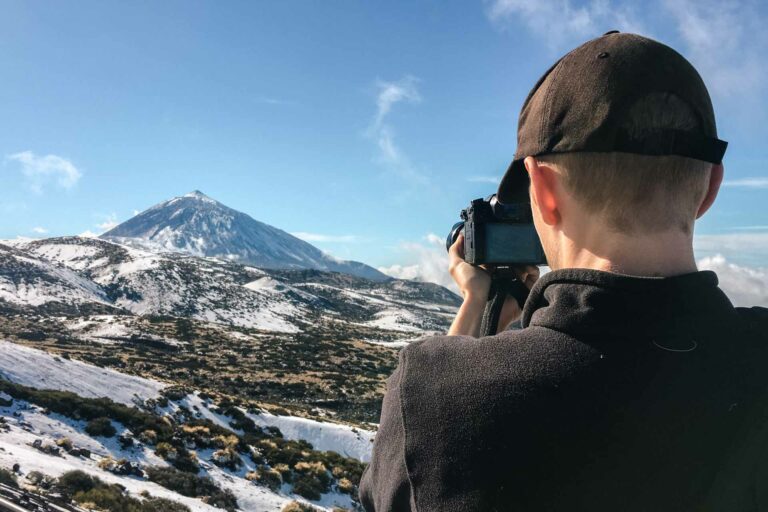 BlackBox: The best place to upload stock footage
There are lots of marketplaces on the internet for stock footage.
Shutterstock, iStock, Adobe Stock, Videoblocks etc. etc.
If you want your amazing video clips to sell on all the platforms to maximise your income potential, you have to submit them individually to each site.
With slightly different rules and systems for each site, this can quickly become quite the hassle.
That's where BlackBox comes in.
With BlackBox, you submit once – and then have your clips automatically uploaded correctly to Shutterstock, Adobe Stock, Pond5, and VimeoStock.
That means you only do the work one time and let BlackBox do the rest.
The service isn't free as BlackBox takes a 15% commission of net sales, but when you factor in how much faster you can upload clips by using BlackBox instead of going at it individually, it's a no-brainer, really.
Clips uploaded through BlackBox also stand a good chance of ranking better on the sites as they're all consolidated under the "BlackBox Guild" profile.

How much you earn per clip
The price paid for a stock video clip varies according to what its intended use is.
Footage bought for a short web-documentary, for example, sell for way less than a clip sold for a nation-wide TV commercial.
On average, we have gotten just about 50 USD per clip (~ 46 EUR) we have sold through BlackBox.
Some are in the low twenties, most earn us 40-50 dollars and a few sell for more.
4K clips generally sell for higher prices than HD, so make sure you upload in the highest resolution possible.

Who can upload to BlackBox?
It's absolutely free to join BlackBox and you can start uploading clips pretty much immediately.
We'll try to guide you on how to get started right in this guide, but feel safe in knowing that BlackBox has a very active Facebook community that is ready to help you with every question you might have.
Once signed up, you'll also get access to the thorough curator guide. This is what we primarily used ourselves to get started.

Let's be realistic…
All of this sounds great, and it is.
We love the fact that we can monetise otherwise unused clips passively and earn a decent income from it.
But we'd be lying if we said it's a surefire way to earn money.
There are absolutely no guarantees that your clips will ever sell.
If you have shot something interesting in a beautiful way and keyworded it well, though, you stand a pretty good chance.
In the end, it's about both quality and quantity.
We'd go for quality any day, but you need to have a portfolio of a certain size to start earning enough to make it really fun.
100 accepted clips is a good starting goal. But don't stop there.
1,000 clips is "just" about 3 clips a day for a year. And with 1,000 online clips, you stand a rather good chance of making some nice sales consistently.

The clips that have sold for us
We have honestly been surprised to see which clips that have sold for us.
It's not always the beautiful sunsets or dreamy drone shots that buyers are looking for… Though we have sold a few of those, too.
Sometimes it's really random stuff that we seriously considered not uploading as it just didn't seem to be very "stock video"-ish.
But don't let that fool you!
Our best tip is to upload every quality clip you have that you think have a slight chance of selling.
Example clips we have sold:
A tracking shot of an avenue at a Danish cemetery – which earned us $86.40 and became our highest paying clip to date!
Poorly lit temples in Taiwan at night time.
Basketball-playing in The Philippines.
Victoria walking on the beach filmed from behind in slow-motion.
Dogs at an animal shelter.
Starfish in the water.
Tarsiers in Bohol.

Two frequently asked questions about BlackBox
Does BlackBox own my video clips?
No. Don't worry!
You still keep all the rights to your footage when uploading it to BlackBox.
There's nothing keeping you from using your clips in your own projects or selling them on other platforms.
All BlackBox asks is just that you don't upload the same clip to BlackBox that you upload directly to the stock video websites they're working with (Shutterstock, Adobe Stock, Pond5, and VimeoStock) as that will lead to unwanted duplicate content.

What if you don't shoot stock footage?
Even if you don't shoot video that you can sell as stock footage yourself, it's still possible to make real money with BlackBox.
The trick is to be a metadata curator.
There are essentially three steps to putting a clip up on BlackBox:
Shoot something valuable.
Edit, colour grade and export the clip.
Upload to BlackBox with fitting metadata (description, keywords etc.)
BlackBox is set up in such a way that you can have three different people doing step 1, 2 and 3 separately.
There aren't any set rules about how to set this up as you'll make arrangements directly with the videographer.
You'll then settle on a percentage split of the sales.
It seems common that you'll get about 40% of the revenue for being a full curator and 20% for metadata curation.
The split is handled automatically by the BlackBox platform so you can feel confident that all parties will get their fair share.
So even if you don't shoot video yourself, you can offer your services as a full curator (steps 2+3) or simply as a metadata curator (step 3).
And if you do shoot video clips yourself, you can still consider curating for others to have more diverse clips in your portfolio.

Splitting the tasks
Splitting the tasks up can be very valuable to filmmakers and videographers who don't really enjoy the metadata part of BlackBox.
Alex is very much in this category, but thankfully Victoria likes researching keywords, so we're just "splitting" the work tasks internally.
To find a videographer to curate for or to offer your clips up for curators, get involved in the BlackBox Facebook group.
It's a very active community and you'll quickly find relevant people to work with.
Tip: Sharing revenue is a big part of why BlackBox is such a powerful platform for selling stock video. It can also be used to share your revenue with models, location owners etc. in exchange for permission to film them for more unique clips.

The BlackBox community
The community aspect of BlackBox on Facebook is fantastic.
In minutes you can have all of your questions answered by people passionate about BlackBox – as long as you make sure to read the guidelines first and search the group for similar questions.
Usually, a simple search while yield you all the answers you need for your specific wonderings.
The support of the group is also very unique in that everyone is a colleague instead of a competitor.
As everybody shoots such different stuff, BlackBox members really root for each other and cheer people on when they make their first sale, had a great month etc.
It's really cool to see other people finding success with BlackBox and it's very motivating to see other members' successes.

Our best tips for stock video success
In no particular order, our best tips for success on BlackBox are:
Go for something unique. Unless you have very special circumstances, there are probably enough shots on the sites of most popular tourist attractions.
Tell a story. A clip of a child's hand on an olderly lady's tells a story on its own. Waterfalls usually don't.
Be smooth. Try to always shoot with a stabilizer or tripod or at least stabilize with something like Premiere's Warp Stabilizer in post.
Colour grade lightly. Make your footage pop but avoid baking in a stylized look.
Keyword research. Use descriptions and titles as specifically and carefully as you possibly can.
Read the guidelines. Make sure to read through the BlackBox guidelines as it tells you everything you need to know including useful info about the technicalities of uploading etc.
Be patient. Building a respectable portfolio and actually earning real money with stock video can take a while.

What are you waiting for?
BlackBox is a really powerful tool for filmmakers and videographers who want to earn passive income from their video work.
If you upload quality footage and if you are willing to put in the upfront time investment it takes to build up a sizeable portfolio, chances are that BlackBox will become a serious revenue stream for years to come.
You'll work for yourself with something you love at your own schedule and earn money passively. A perfect combination in our opinion.
Sign up for free to BlackBox here.
Thank you so much for taking the time to read this article about BlackBox and all the benefits of selling stock video online.
We hope that it has served as an inspiration on your journey to become a happy and successful digital nomad.
Feel free to ask us anything in the comments about BlackBox or about being a digital nomad in general.