How to Get to Copenhagen From Anywhere on the Cheap
Travel on a budget by knowing which hubs connect cheaply to Copenhagen
Flights to and from Copenhagen
So, you're looking for cheap ways to get to Copenhagen?
It's possible to travel to the capital of Denmark from (almost) anywhere on the globe for less than 1,000 USD for a return ticket.
With a bit of luck and the right timing, that number drops to about 300 USD if you travel from North America or Southeast Asia.
And inside of Europe? Sometimes as low as 30 USD.
This article could just as well have been called "How to go anywhere from CPH on the cheap", so if you travel from Copenhagen instead of to it, read on and just reverse all the routes.
Alright, with that out of the way, let's scroll down to get the tips!

Connect the dots
The first step to finding a great flight deal to Copenhagen is to connect all the dots.
Flying directly from wherever you are in the world to Copenhagen (if it's possible) is probably the most convenient, comfortable and eco-friendly option.
But it's most likely not the cheapest.
The trick to finding a cheap plane ticket is to pick your hub (or hubs) strategically.
By knowing which routes generally have low prices, you're able to stitch together a much cheaper trip.

Europe
Copenhagen is really well-connected to all of Europe.
There is no shortage of cheap tickets to Copenhagen from big cities like Stockholm, London, Berlin, Paris and Rome.
So if you can't get to a place from where there are cheap direct flights to Copenhagen, a solid bet is to fly into Europe the cheapest way possible and then make your way to Denmark from there.
Apart from flights with low-cost carriers like EasyJet and Norwegian, there are also great options for riding the train or taking a long-distance bus into Copenhagen.
North America
In our perspective, Norwegian has really revolutionized the transatlantic flight by bringing the price for a New York to Copenhagen ticket down to about 150 USD each way.
And it's about the same price to travel to Copenhagen from Florida or even from the west coast.
Granted, that's without luggage or any bells and whistles. But still, it's cheap!
So if you're in North America and want to travel to Copenhagen, your best bet at a cheap ticket is probably to find your way to a well-connected city like Boston, New York, Chicago, Orlando, Miami, Austin, Denver, Seattle, Los Angeles or San Francisco and travel directly to Copenhagen from there.
South America
Travel between South America and Europe is hard to find on the cheap.
If you can get to Buenos Aires, Rio de Janeiro or São Paulo, you can probably find a relatively affordable ticket to Europe – try connecting in Madrid, Barcelona, Lisbon or London.
From the northern reaches of the continent, it's most likely a safer bet to go to North America first as tickets from places like Peru, Ecuador and Colombia directly to Europe can easily break the bank.
Africa and the Middle East
Tickets from Morocco to Copenhagen can be found at prices below 100 USD each way. The same applies to tickets from Turkey, Israel and Jordan.
Egypt is next in line price-wise along with Dubai.
Tickets between Denmark and South Africa, Kenya or Tanzania can sometimes be found at around 500 USD for a return ticket.
We paid around 600 USD to travel to Ethiopia with a short stop in Cairo in 2017.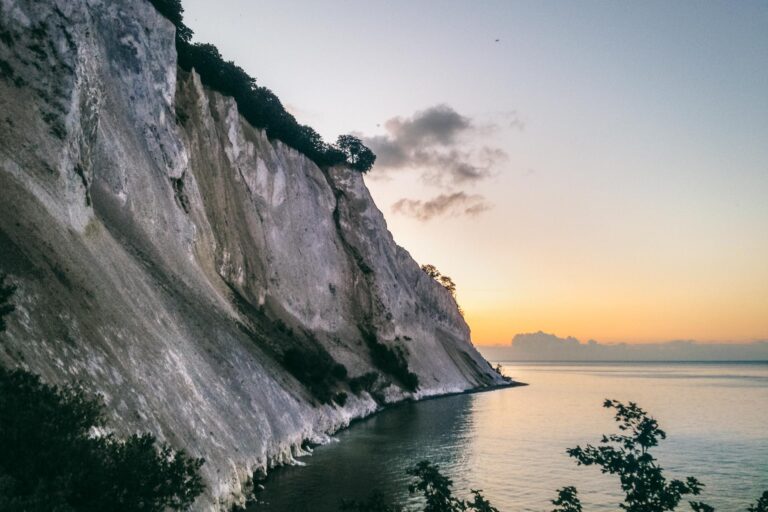 Asia
Bangkok, Kuala Lumpur and Singapore, in particular, are probably the cheapest places from where you can travel directly to Copenhagen in Southeast Asia.
If you're flexible with your travel dates, prices can be as low as 150-200 USD each way.
Sometimes, there are also incredibly cheap tickets from China to Denmark.
Travel between India and Copenhagen is also surprisingly affordable with return prices of around 500 USD quite common from Mumbai and Delhi (usually with a short stop in a European city or in Istanbul).
Oceania
There's no way around it – it's gonna be a long trip.
Travelling from Australia, New Zealand or one of the many islands in the region to Denmark is just super far.
The cheapest way to get to Europe and Denmark from Oceania is most likely to start off by getting yourself to one of the before mentioned hubs of Southeast Asia like Singapore.
Breaking up the trip with a layover to avoid more than 24 hours of straight travel is advised!

So how and where do you find these tickets?
Fire up your favourite flight aggregator and get ready to search away. We like Momondo (adlink).
Start by checking if there are any direct flights between your home and Copenhagen.
See which flight connections the engine recommends. Sometimes they're quite good, sometimes they're horrible.
See if you can do better by piecing the trip together yourself – either by travelling to a hub near you or to a hub in Europe from where you can get to Copenhagen easily.
That's it!
Of course, there are many more ways to find cheap tickets, but choosing the right connections (if any) is one of the most important overall factors.
Thank you for reading
We appreciate you stopping by our travel blog and hope that you will find a cheap way to get to Copenhagen.
If you've already been, it would be awesome to hear what you like the most about the city in the comments.
And if you haven't been yet, please don't hesitate to ask us anything. We're glad to help.