How To Get to Cofete Beach: A Travel Guide to Fuerteventura's Wild Paradise Beach
All you need to know about visiting Playa de Cofete - one of the best beaches in Fuerteventura
The most remote beach in Fuerteventura?
Fuerteventura is known as a fairly small island with a lot of tourist infrastructure, so first hearing about Playa de Cofete as this really remote place we were naturally sceptical.
How remote can something be on Fuerteventura?
Turns out, the writing is right and Cofete can rightfully call itself remote.
It might possibly be the most remote beach of the Canary Islands – or even the whole of Spain!
The remoteness of Cofete Beach is, as it is so often the case, a true blessing meaning that this pristine piece of the world hasn't been overdeveloped. At all.
In fact, there's barely anything here – even though it's both incredibly long, wide and by all accounts completely mesmerising.
It might not be easy to get to Playa de Cofete. But it sure is even harder to leave this wild paradise.
In this travel guide, we will tell you how to get to Cofete Beach, when to visit and what to expect of the best beach in Fuerteventura + lots of pictures!
Where to stay near Cofete Beach:
Search for the best value accommodation in Fuerteventura here.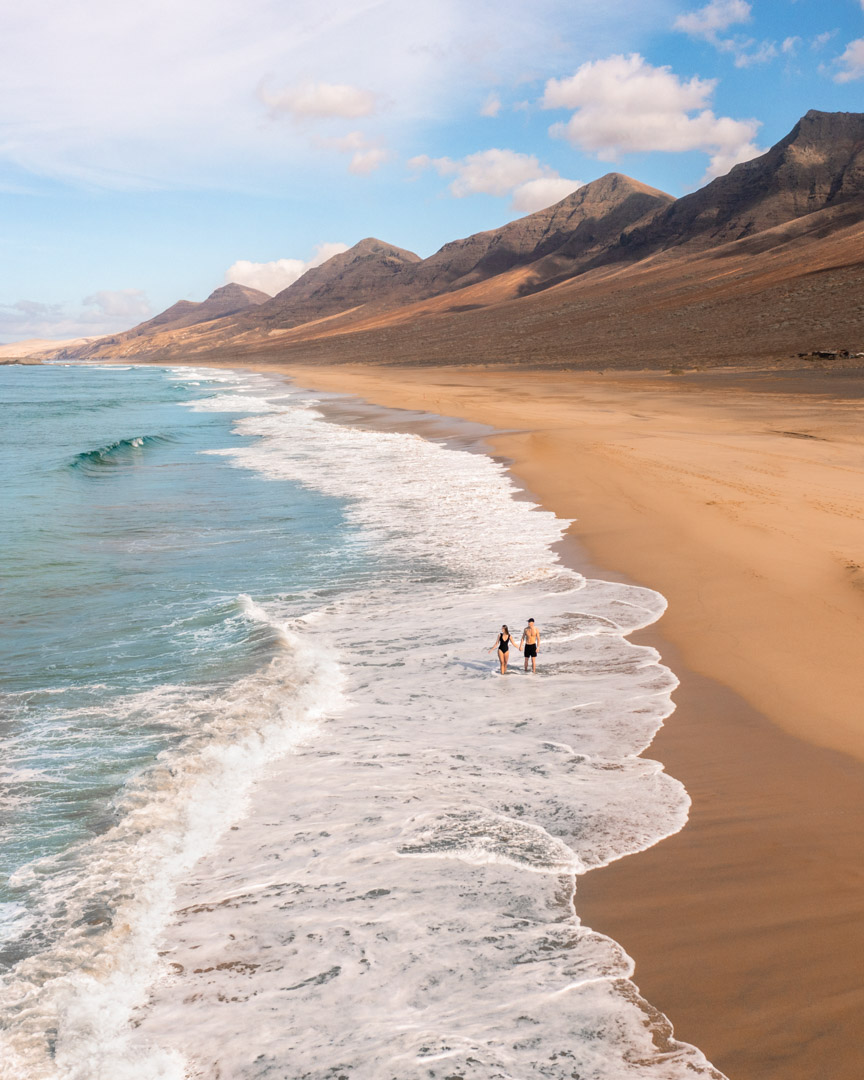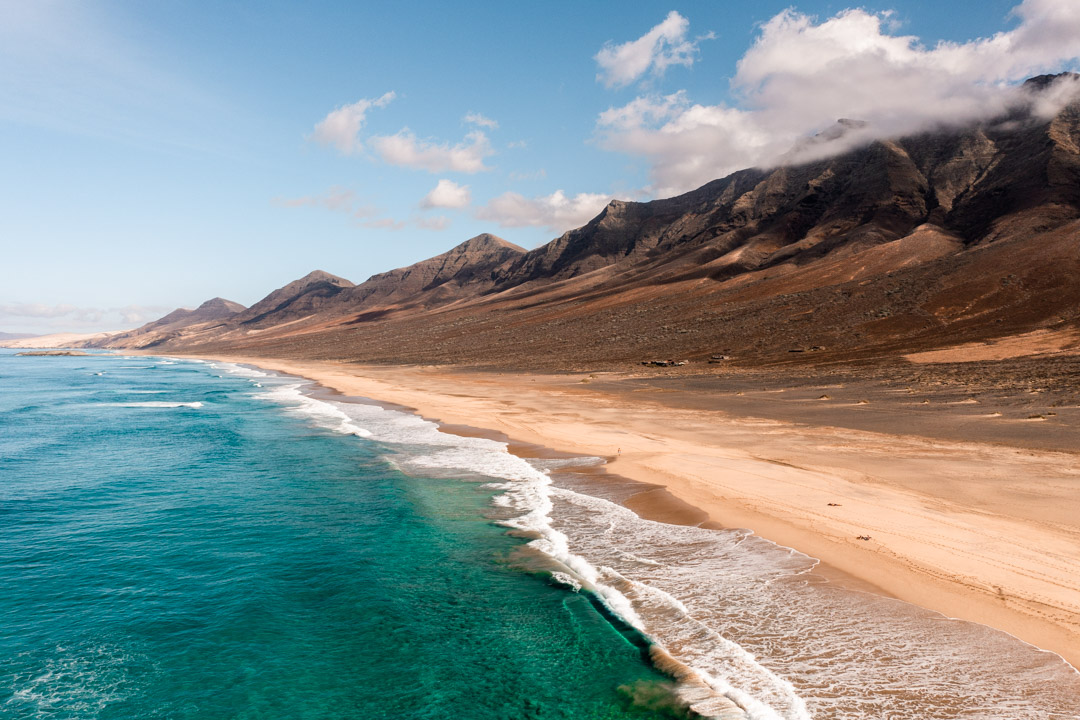 What to expect of Cofete Beach
We'll just say it outright: Cofete Beach is the best beach in Fuerteventura.
It's difficult to access and swimming here isn't the greatest idea.
But it's wild, raw and beautiful beyond words.
When you go to Cofete Beach, you go on an adventure. It almost feels like you are exploring new lands, and how cool is that on a touristic island?
Another thing to expect when visiting Cofete is that it's absolutely huge.
With almost 14 kilometres of beach (which is +/- 50 metres wide depending on the tides), finding your own spot in the golden sand shouldn't be a problem.
The endless stretches of sand and the tricky access to the beach ensure a relatively uncrowded experience.
The backdrop of the 800-metre-high mountain range in the Jandia Natural Park is breathtaking and it makes Cofete the most unique beach in Fuerteventura in our opinion.
Note that, like at most beaches on the island, some people sunbathe in the nude on Cofete.
See the other beautiful beaches on Fuerteventura + what to do on the island in our complete travel guide.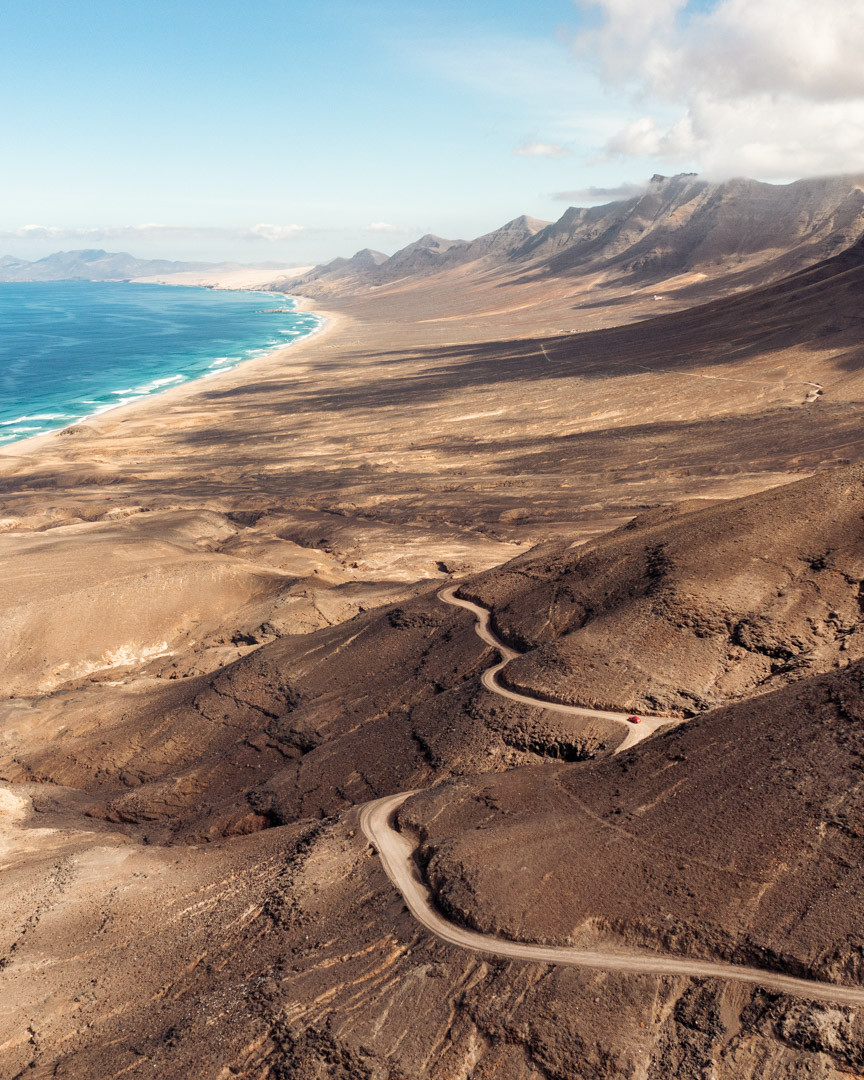 Price
Visiting Cofete Beach is 100% free of charge!
And parking your vehicle at the beach doesn't cost a thing.
Opening times
Cofete Beach is open to everyone 24/7.
We wouldn't recommend driving to and from the beach in the dark though.
Can you swim at Cofete Beach?
Cofete Beach isn't really a great swimming beach.
The currents are strong in this part of Fuerteventura and the waves are unpredictable, so swimming at Cofete can't be recommended.
Going for a quick dip to cool off shouldn't be a problem though – but Cofete isn't really child-friendly.


How to get to Cofete Beach
Getting to Cofete Beach is half the adventure. Getting back is the other half. And everything else is just a beautiful bonus.
The route is far from easy but it will be worth it.
There are basically only three options for getting to Cofete: Drive yourself, take the 4x4 bus or go on a tour.
Read on to learn how to get to Playa de Cofete.
How to drive to Cofete Beach with your own car
If you have your own car on Fuerteventura, it's possible to drive to Cofete Beach by yourself.
We drove to Cofete in a small Citroen C1, and though the trip wasn't exactly easy or very pleasant, it went just fine – and it probably will for you, too.
However, it is worth mentioning that most hired cars won't be insured for driving off tarmac so do this at your own risk.
Here's how it goes: as you leave the southern city of Morro Jable, the asphalt road quickly turns into a dirt road as is so often the case when exploring Fuerteventura.
This road is mostly relatively flat and wide and shouldn't provide too many problems if you just drive slowly and take care.
Around 12 kilometres from Morro Jable, you reach a fork in the road (Junction to Playa Cofete) with a sign pointing you towards Cofete – over the mountains.
This pass is strategically placed as the mountains form a dip at this point.
You still have to climb a little more than 100 altitude metres of switchbacks though. While not necessarily dangerous, this part does require confidence in the first gear and brakes of your car.
Reaching the top, you'll get your first glimpse of Playa de Cofete's splendour from Mirador de Cofete.
Most people seem to stop at the viewpoint, and we can definitely understand why.
From the viewpoint to the actual beach it's about 7 kilometres of driving.
The first half will keep you on your toes and you need to drive very carefully, but the road is actually in quite good condition.
You know the hard part is over when you reach the small settlement of Cofete.
(Yes, it seems like people actually live here!)
Continue on to "the cemetery" and you can park your car for free.
From the looks of it, several people stay here for one or more nights in their vehicles.



Taking the bus to Cofete Beach
It's possible to take a fun 4x4 bus to Cofete Beach from the bus station in Morro Jable.
It also travels on to Puerto de la Cruz and Faro Punta de Jandia.
As far as we can see, the bus is going back and forth twice a day but check the schedule here or ask around in Morro Jable for the most updated timetable.
Visiting Cofete Beach on a tour
The most comfortable way to visit Cofete Beach is by going on a tour.
There are several jeep safari tours that include Cofete Beach and the Jandia peninsula. It looks like fun!
Unfortunately we didn't try it ourselves, but search for "jeep safari tour cofete" on Google to see a variety of options or ask your hotel which company they recommend.
How long does it take to drive to Cofete Beach?
When calculating how much time it takes to drive to Cofete, you can essentially break it down to this:
The time needed to get to Morro Jable (for example 1 hour and 40 minutes from Corralejo) + 25 minutes of driving to the junction + another 25 minutes of driving over the mountain ridge to Cofete Beach.
So from Corralejo, the time it takes to get to Cofete is about 2 hours and 30 minutes.
But we would add in extra time taking the dirt roads into account + you'll probably also want to stop for photos and jaw drops at the viewpoint before driving down to the beach.

Parking
Parking at Playa de Cofete is easy and straightforward.
Drive to the area called "Cementerio del Cofete" or "The Cemetery" and you can park for free on the expansive piece of land.
Map
Cofete Beach is located in the southwestern part of Fuerteventura in what is called the Jandia Natural Park on the Jandia peninsula.
When to visit Cofete Beach
As it's a bit arduous to get to Cofete Beach, we recommend getting there fairly early in the day – especially if you don't want to drive back out after the sun has set.
How much time to actually spend on the beach is naturally up to you, but spending at least half the day here shouldn't be a stretch for beach lovers.
The tides change during the day but the beach is 50 metres wide, so there's always enough room.


Where to stay near Cofete Beach
If you want to stay near Cofete Beach in the southern part of Fuerteventura, the best accommodation is found in either Morro Jable or Costa Calma.
You'll find most resorts, hotels and tourist amenities in Morro Jable and it's very family-friendly. It's also the closest to Cofete Beach of the two areas.
Costa Calma is the place for you if you love water sports, long beaches and don't mind a more laid-back vibe.
Scroll down to take a look at the two different areas and see our specific hotel recommendations.
Morro Jable – Family-friendly & peaceful beaches
Morro Jable is the southernmost place to stay in Fuerteventura and one of the most developed areas of the island.
If Morro Jable's own beach Playa del Matorral isn't enough, you'll also be very close to Playa de Esquinzo as well as the famous Sotavento Lagoon.
The real unique draw down south though? The natural park of Jandía, home to Cofete – our favourite beach in Fuerteventura.
As you know from reading this travel guide to Cofete, getting there is not easy, but it's much easier if you're already staying in Morro Jable.
Morro Jable itself is a lively place with lots of supermarkets, cafés and restaurants. There's a local market each Thursday.
Where to stay in Morro Jable
Search for the best value accommodation in Morro Jable here.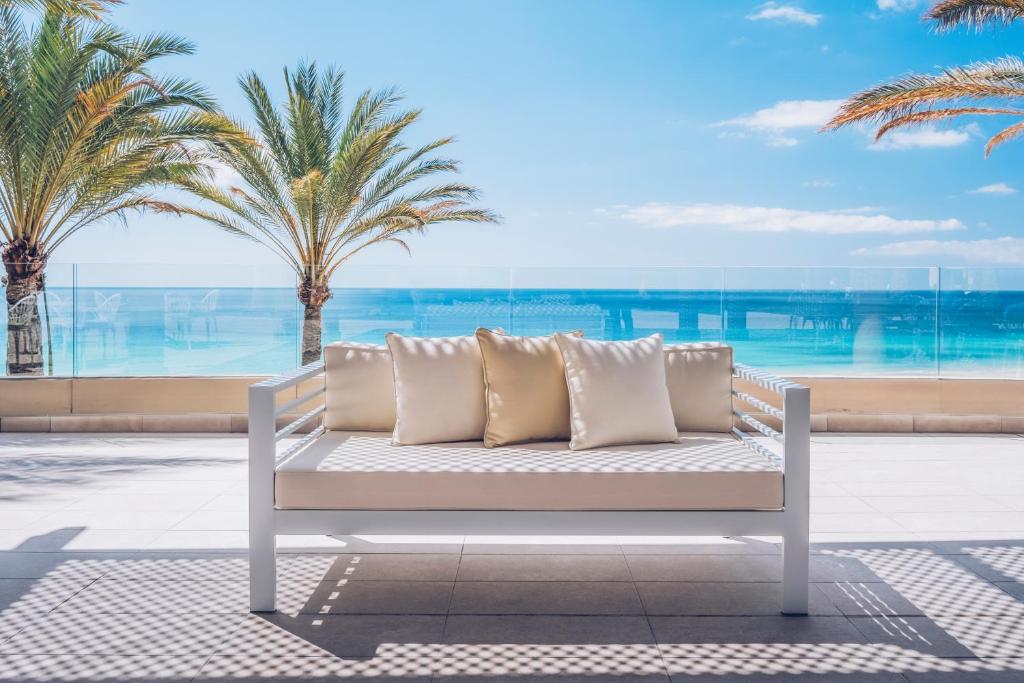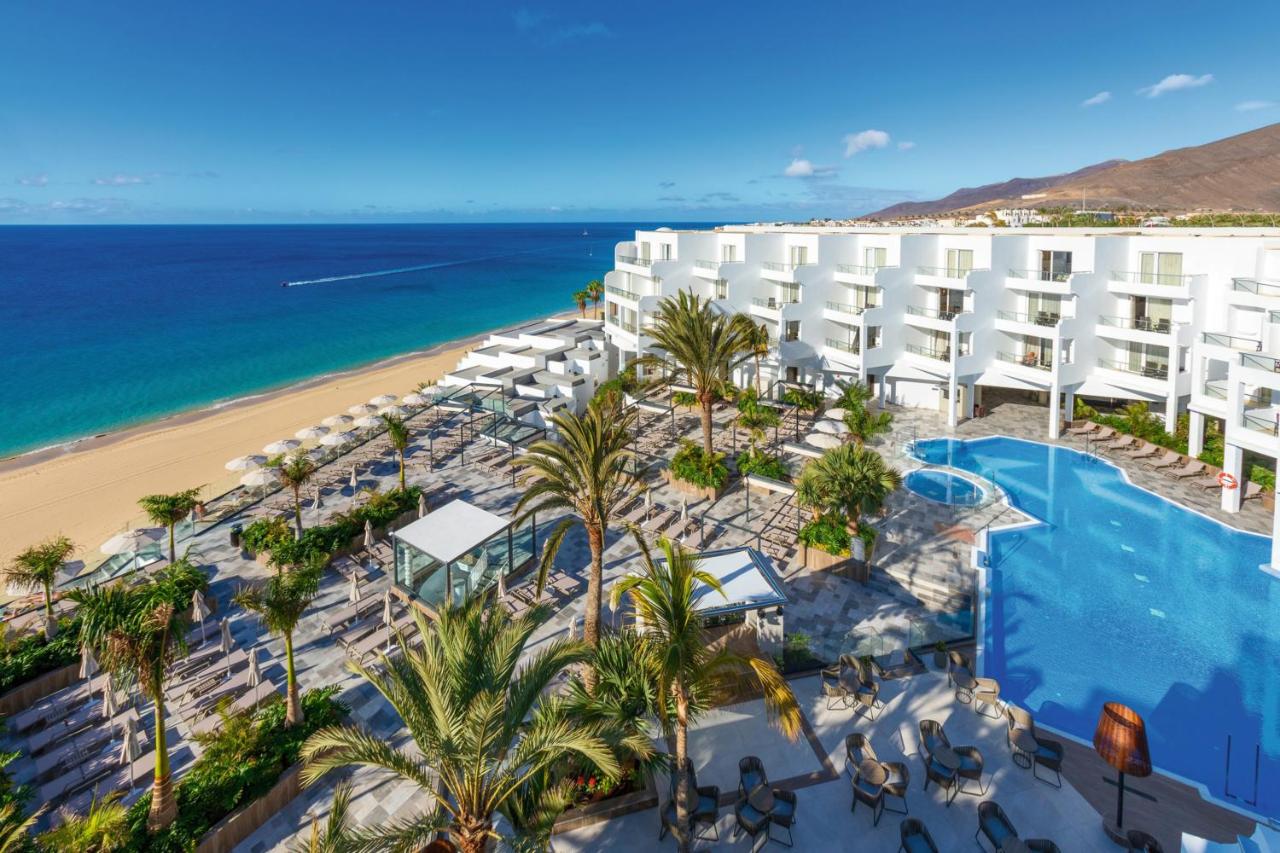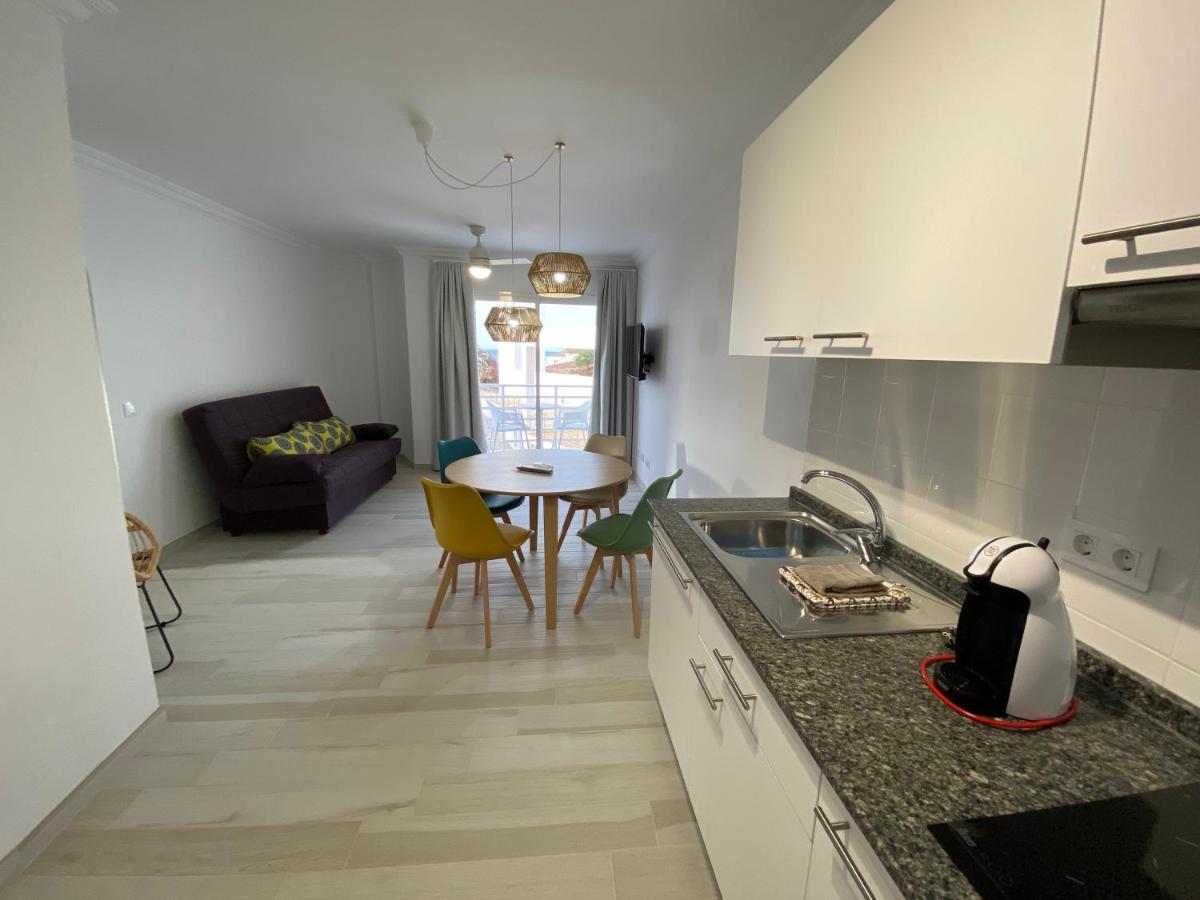 Costa Calma – Calm area for beach lovers
Staying in the south of Fuerteventura is heaven for people who love going to the beach. It's especially popular with Northern Europeans (and Germans in particular).
As the name implies, Costa Calma is very calm. It's smaller than some of the other resort towns of Fuerteventura and very laid-back.
The beaches in and near Costa Calma are veeery long, so you'll always be able to find your own spot in the sand.
Sotavento (and its famed lagoon) starts from the southern end of Costa Calma, making Costa Calma a popular spot for wind and kite surfers who love the conditions here.
There's a twice-weekly market in Costa Calma held each Wednesday and Sunday.
Where to stay in Costa Calma
Search for the best value accommodation in Costa Calma here.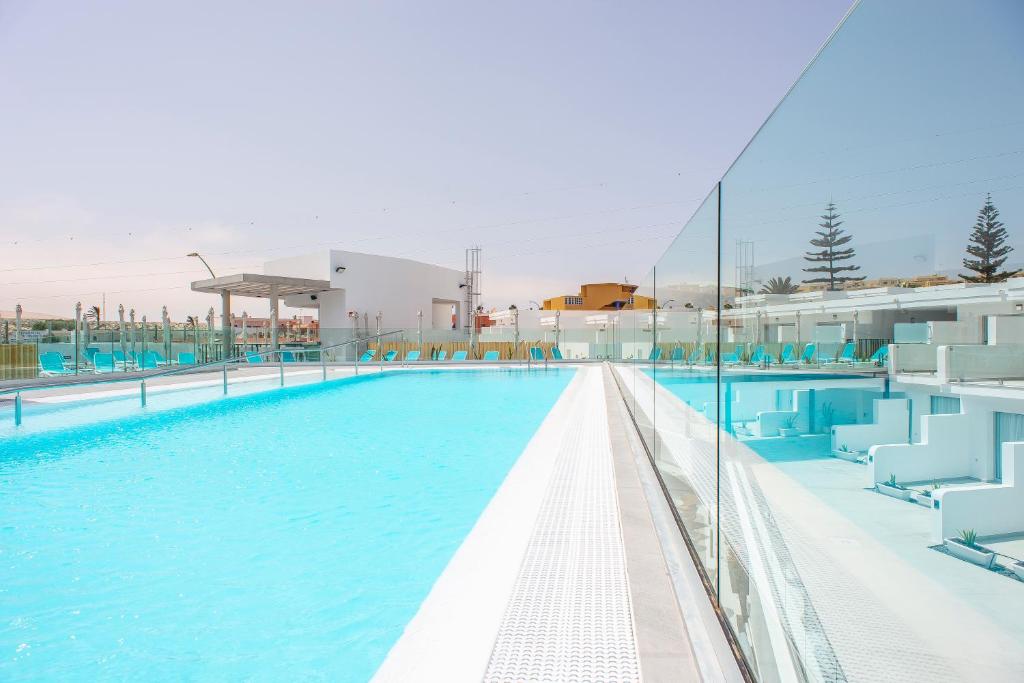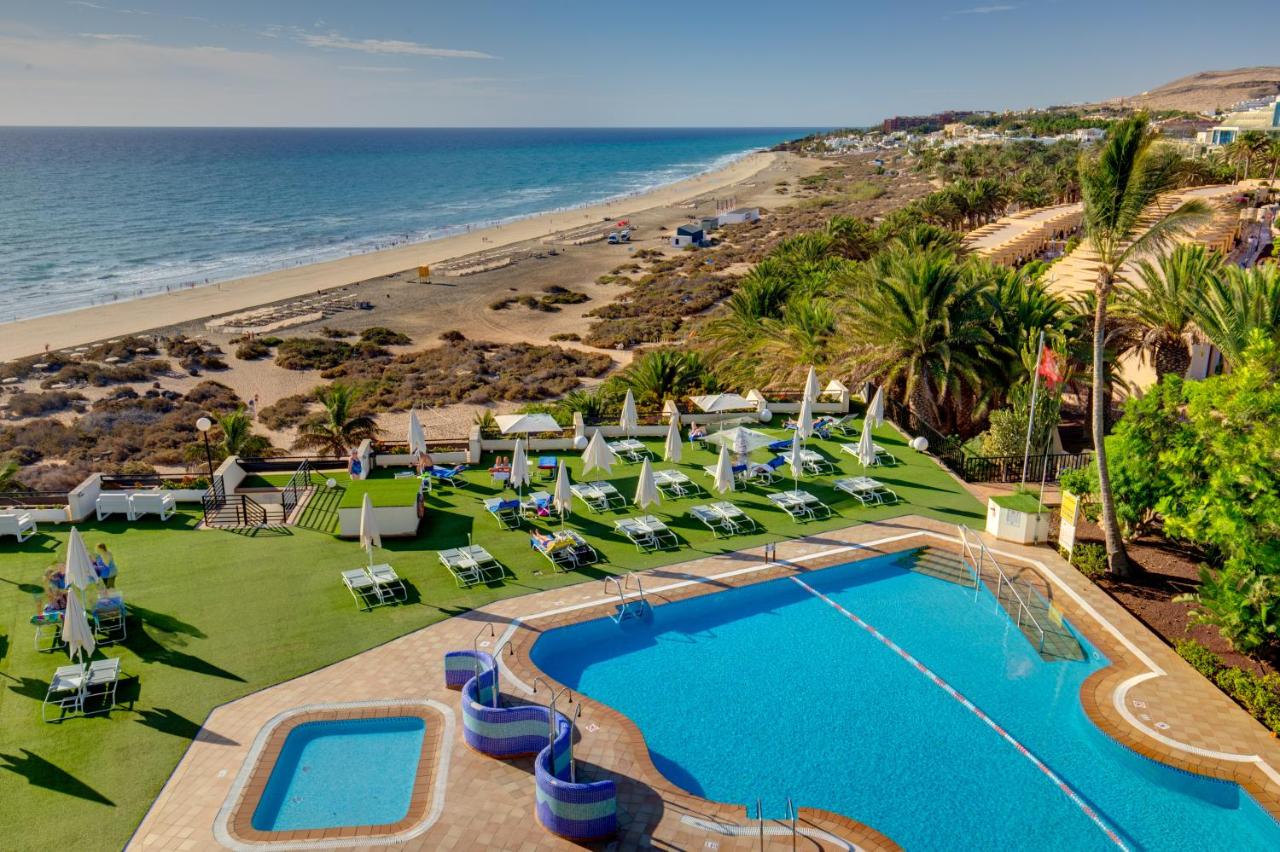 What to bring to Cofete Beach
Travel insurance (adlink). Never travel without it!
A good camera – here's a guide to the gear we use.
Sunscreen (adlink). There's no shade on the beach.
Swimwear and a towel if you plan to take a dip (but be careful).
Water and snacks. There aren't restaurants or kiosks at the beach so bring whatever you need yourself.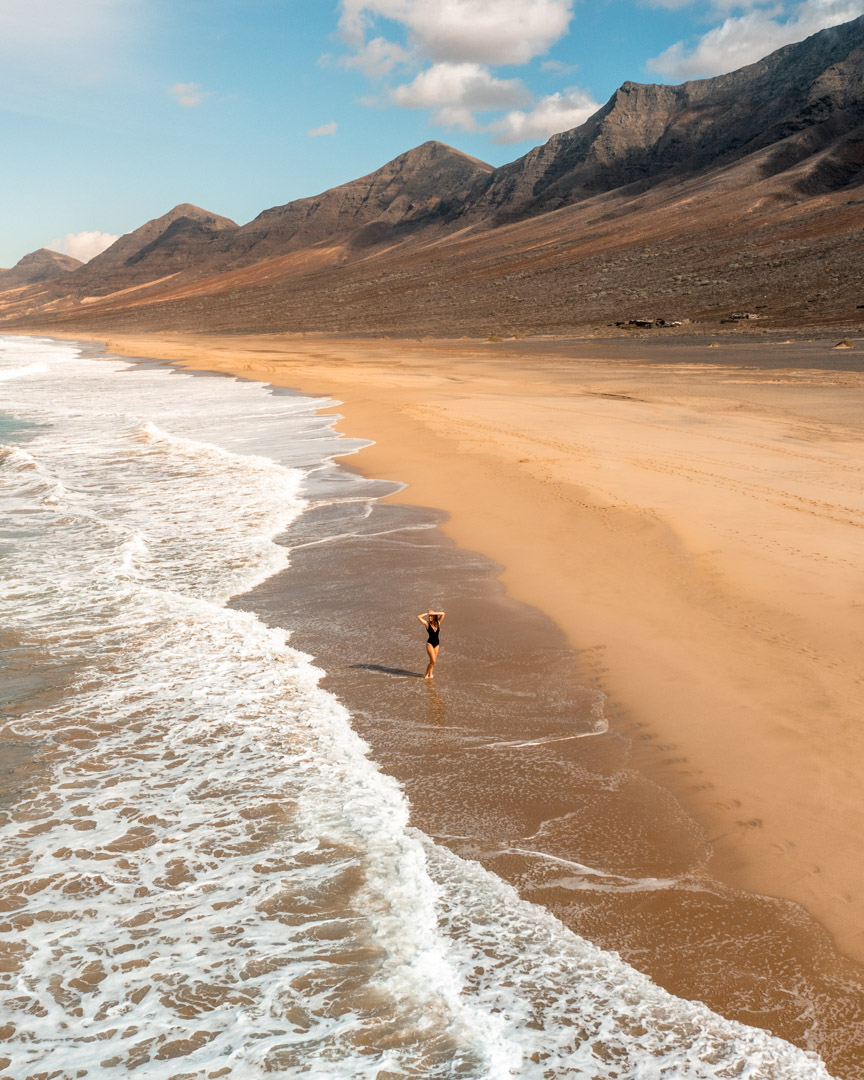 Minimise your impact
To minimise your impact on Cofete Beach in Fuerteventura, follow these guidelines:
Bring your own drinking water in a refillable bottle.
Avoid single-use plastics, including straws.
Dispose of waste properly. While putting your trash in a nearby trashcan is convenient, wrappers and other small items are prone to get taken by the wind and end up in the ocean.
Check your sunscreen. Many brands contain oxybenzone and other chemicals that are harmful to corals in the ocean.
Take only photos, leave only footprints. Let sand, shells and corals stay in their natural home.
Be considerate of other visitors.
Respect wildlife.


Thanks for reading
Thanks for reading our travel guide to Cofete Beach. We hope it has been useful!
What do you think about this wild beach in Fuerteventura?
If you've been to the magical Playa de Cofete it would be awesome to hear your best tips in the comments.
If you haven't been yet, please don't hesitate to ask us anything. We're glad to help.


Our favourite travel resources:
Our camera gear: