A Complete Travel Guide to Wilder Kaiser, Austria: 8 Best Things to Do in the Emperor Mountains in Summer
Everything you need to know including what to do, when to visit and where to stay
The emperor mountains
The Kaiser mountains (emperor mountains) are the main drawing point of the Wilder Kaiser region in Tyrol, Austria.
With its photogenic limestone peaks and huge trail network, the mountains are home to a plethora of outdoor activities in the area.
In summer, Wilder Kaiser offers everything from mellow hikes with beautiful waterfall views to adrenaline-fueled mountain bike adventures and mountain climbing.
In winter, Wilder Kaiser transforms into a winter wonderland. SkiWelt Wilder Kaiser-Brixental is one of the largest ski resorts in Austria, offering more than 280 kilometres of slopes with 90 cable cars and lifts.
We thoroughly enjoyed our time in Wilder Kaiser. We hope you will, too!


Why visit Wilder Kaiser?
There's something exquisite about the accessibility of Wilder Kaiser.
Geographically, the region just kind of intuitively makes sense. It's simple and it works.
You have the Kaiser mountains to the north, towering above the valley. To the south, there are also smaller mountains and hills, offering easier hikes and great views towards the giants and surrounding area.
The main road is located in between. Here the four main towns – Going, Ellmau, Scheffau and Söll – are scattered over a manageable distance of just 10 kilometres.
Wherever you choose to base yourself during your visit to Wilder Kaiser, you're never far away from mountains and great outdoor experiences – while at the same time being close to the modern comforts of the towns and their shops, restaurants and more.




Who should visit Wilder Kaiser?
The trail network of Wilder Kaiser is very impressive and will give you enough opportunities for hikes, trail runs, mountain bike tours and the like for a long time.
On your way through the forests, you can chase shimmering waterfalls and cool down in alpine lakes.
When reaching the top, the views are unforgettable, and once back down in one of the towns you can enjoy delicious cuisine and a rich variety of cultural attractions.
In short, there's something for all outdoor lovers here. Families will be very comfortable with the accessibility of it all, couples will enjoy the many unique romantic spots and adrenaline-junkies will find no shortage of steep thrills.
Map of Wilder Kaiser
Where to stay in Wilder Kaiser
Söll, Scheffau, Ellmau or Going? The four main towns of Wilder Kaiser is where most people choose to stay for their holiday in the area.
As all four towns are easy to reach from each other and all provide great access to the outdoor activities of Wilder Kaiser, we recommend primarily choosing where to stay based on which hotel or other accommodation fits your budget and taste the best.
Search for the best value accommodation in Wilder Kaiser here (adlink).
Luxury: Kaiserhof Superior
For the ultimate comfort on your Wilder Kaiser holiday, look no further than Kaiserhof Superior – a middle-sized, family-run luxury hotel.
This 5-starred hotel offers a pool with incredible panoramic views, an amazing spa area and several award-winning restaurants.
Check prices and availability at Kaiserhof Superior here (adlink).

Value for money: Vitalhotel Sonnenhof
This is where we stayed during our time in Wilder Kaiser.
Vitalhotel Sonnenhof is a big hotel with lots of facilities for couples and families alike.
Sports-inclined people will enjoy the fitness facilities and great location for excursions while anyone can appreciate the pools and huge spa area.
Check prices and availability at Vitalhotel Sonnenhof here (adlink).


Budget: Biobauernhof Vordermühltal
Each apartment at Biobauernhof Vordermühltal comes with its own kitchen so you can cook your own meals.
This is a great way to save money while travelling and staying flexible as you can, of course, still go out to eat.
The apartments at Biobauernhof Vordermühltal are big and offer balconies with views along with everything you need for a comfortable stay.
Check prices and availability at Biobauernhof Vordermühltal (adlink).


8 best things to do in Wilder Kaiser
1. Visit Hintersteiner See
883 metres above sea level, Hintersteiner See (Hintersteiner Lake) allures visitors with its serene glistening waters and mountainous backdrop.
The lake has been awarded the most beautiful and cleanest natural bathing lake in Tyrol – which is quite something as Tyrol has no shortage of beautiful, clean lakes!
Hiking all the way around it is the most popular way to experience Hintersteiner See. The route is about 5 kilometres long with 150 metres of elevation gain and takes around 1.5 hours.
Afterwards, you can cool off in Hintersteiner See at the small beach lido.
Parking is very limited so taking the free hikers' bus from Scheffau's village centre to the lake is highly recommended.






2. Go on a mountain bike tour
We reached Hintersteiner See by mountainbike.
Alex had brought his own bike while Victoria rented an e-mountain bike from Goingsport in Going am Wilder Kaiser.
With a few hundred metres of elevation gain to the lake, the small push from the motor was really helpful!
Wilder Kaiser is the perfect place to go on mountain biking tours with loads of routes for beginners and intermediates alike.
You can visit Bike Saloon Söll; one of Austria's largest skill parks where you can brush up on your skills.
When you're ready to tackle steeper inclines, several cable cars and gondolas/lifts are ready to take you up the mountains along with your bike.
You can rent mountain bikes (with or without motors) all over Wilder Kaiser.




3. Hike to Schleier Wasserfall
Hiking to the Schleier Wasserfall is a must-do if you like peaceful outdoor experiences.
For the shortest possible route, you can park at the parking spot called Parkplatz Hüttling. From here, the waterfall is about 2.5 kilometres away with 300 metres of elevation gain.
We started the hike at the bathing lake Badesee Going for a longer route.
The hike takes you inside a calm pine forest where the Kaiser mountains always seem to loom in the background.
Just before reaching the waterfall, you venture off the wide paths for a more technical last ascent. It's neither difficult nor dangerous, but good hiking shoes and sure-footedness is recommended.




4. Cool off in Badesee Going
After hiking to the Schleier Wasserfall, consider jumping in Badesee Going.
There's a huge sunbathing lawn along with an adventure park/playground with the longest open-air slide in Tyrol for the little ones.
The lake is open from morning to early evening and the entry price is €2.5-6.5.

5. Catch the reflections in Astberg Speichersee
For some of the best views of the Kaiser mountains, try to catch the reflections at Astberg Speichersee (Astberg Reservoir) on a clear, calm day.
In winter, the lake is used for snowmaking.
In summer, it's a great starting point for several hikes in the area.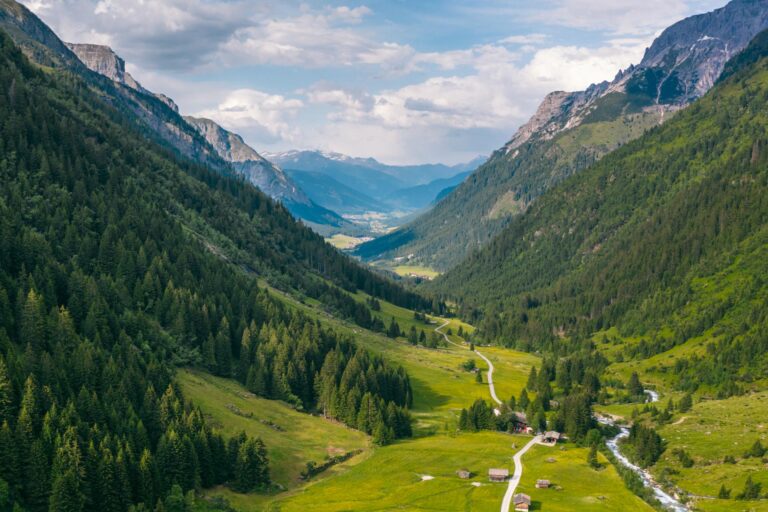 6. Go to the market
There are lots of market days, flea markets, farmers markets etc. in Wilder Kaiser.
We visited the market in Söll and enjoyed some vegan gelato with Tyrolean live music playing nearby.



7. Golf (and eat) with a view
If you're into golf, the 27 holes at Golfclub Wilder Kaiser has some of the best views in town.
We didn't swing any clubs ourselves, but we did visit the restaurant for an exquisite dinner.
The menu caters to all types of eaters, but they did have marked vegan options. The food was delicious!





8. Other things to do in Wilder Kaiser
There are so many different things to do in Wilder Kaiser.
First of all, visiting in summer means you can choose between hundreds of hikes and outdoor excursions.
Families won't find a shortage of activities that are fitting for children of all ages, and if you're more into extreme sports and adrenaline, don't worry – the mountains also have you covered for that.
In winter, the area transforms into a ski paradise with almost 300 kilometres of slopes.
During bad weather spells, there are thankfully also many things to do near Wilder Kaiser that are located indoors – including climbing halls and indoor pools.
If you feel more culturally inclined, consider visiting Innsbruck during your stay in Wilder Kaiser.
Tyrol's capital is located just about an hour's drive away and is full of amazing things to do.
For more on what to do in Innsbruck, read our Complete Travel Guide to Innsbruck, Austria: 12 Best Things to Do in the Charming Old City.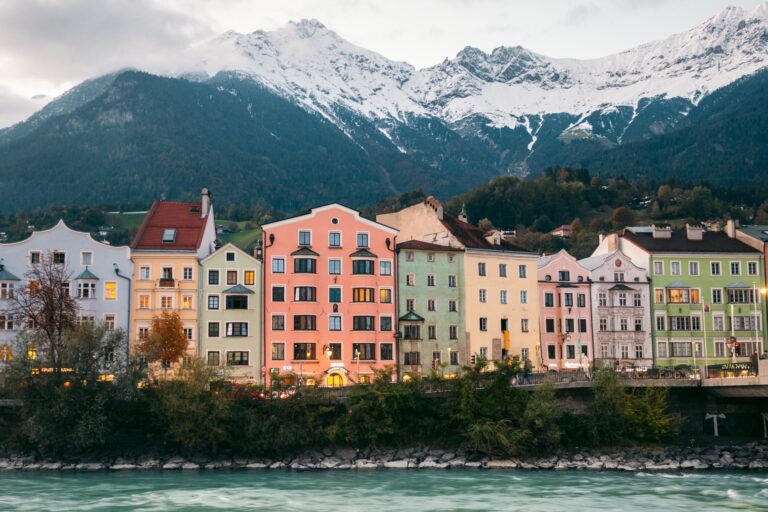 How to get to Wilder Kaiser
From outside Austria
Innsbruck Airport (Kranebitten Airport) is located around 75 kilometres to the west of Wilder Kaiser. It serves both regional and international flights with connections to the rest of Europe.
The central train station in Innsbruck (Innsbruck Hauptbahnhof) is one of Austria's busiest train stations and from here you can also travel all over Austria and Europe by train. OBB is the national railway company of Austria.
From inside Austria
Getting to Wilder Kaiser from Innsbruck is easy.
Trains from Innsbruck to Wörgl leave several times a day. The ride takes around half an hour.
From Wörgl, you can travel to Wilder Kaiser by bus. Bus 4060 leaves from Wörgl Hauptbahnhof and can take you to all of the towns in Wilder Kaiser in less than an hour.
If you're travelling from Salzburg by public transport, the easiest way to get to Wilder Kaiser is also to travel to Wörgl first.
By car, Innsbruck and Salzburg are only about 1-1.5 hours of driving away each.
How to get around Wilder Kaiser
As alluded to earlier in this guide, Wilder Kaiser is easily navigated.
Buses can take you mostly everywhere in the area. They leave often and run on time.
In summer, the KaiserJet bus takes tourists to and from hiking trails and bathing lakes. It travels between the village centres of Ellmau, Going, Scheffau and Söll every hour as well as the cable car valley stations, lakes, the Kaiserbad and different excursion destinations.
The mountaineer taxi is also a good option. It picks you directly at your accommodation at very fair prices.
Another popular option to travel around Wilder Kaiser is by bicycle. Rent (or bring) an e-bike and you can get wherever you need to go in a flash while getting a workout and enjoying the scenery.
When to visit Wilder Kaiser
We visited Wilder Kaiser in June and had great weather. Lots of sunshine and blue skies, although the Kaiser mountains were often covered in clouds.
The weather in the mountains is unpredictable, so plan accordingly.
When to visit Wilder Kaiser is completely up to your needs and wants.
There are four distinct seasons in the alps, each with their own pros and cons:
Summer is ideal for hiking with warmer temperatures, but can also get crowded.
Winter is a beautiful time to visit and optimal for skiing in the region.
In between in the low seasons, you get less snow or sun, but you can easily get lucky with both (as we have written about in our travel guide to visiting Tyrol in Autumn) as well as deal with fewer crowds. Prices are also lower.
Summer (high season): July & August.
Autumn (low season): September & October.
Winter (high season): November, December, January, February, March & April.
Spring (low season): May & June.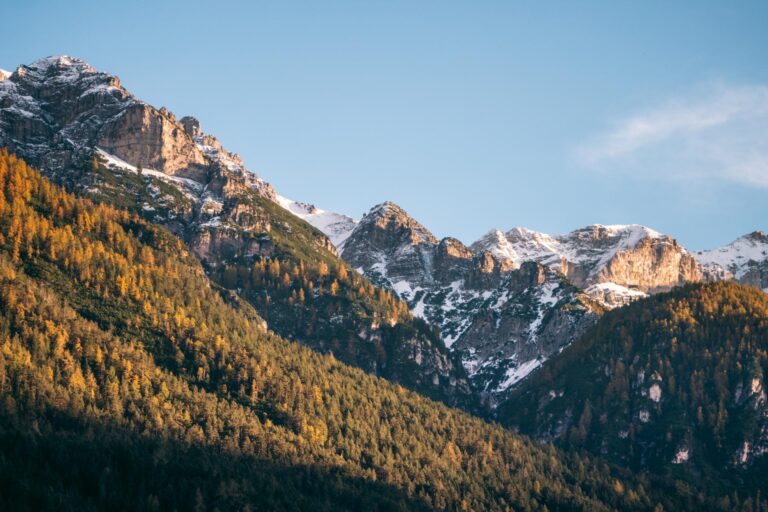 What to bring to Wilder Kaiser
Travel insurance (adlink). Never travel without it!
A good camera – here's a guide to the gear we use.
Sunscreen (adlink). Even with cold air, the sun can be strong at altitude. Especially if it's reflected in the snow.
Sturdy hiking shoes. A must!
Swimwear and a towel if you plan to swim in the beautiful lakes.
Water and snacks for active excursions.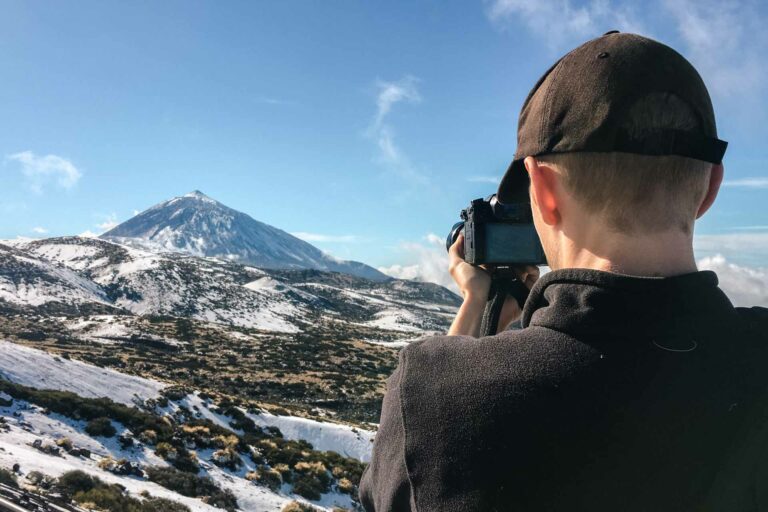 Minimise your impact
To minimise your impact during your visit to Wilder Kaiser, follow these guidelines:
Bring your own drinking water in a refillable bottle.
Avoid single-use plastics, including straws.
Dispose of waste properly. While putting your trash in a nearby trashcan is convenient, wrappers and other small items are prone to get taken by the wind and end up in nature. Better to take it with you.
Check your sunscreen if you intend to swim. Many brands contain oxybenzone and other chemicals that are harmful.
Take only photos, leave only footprints. Let everything stay in its natural place.
Be considerate of other visitors.
Respect wildlife.
Thanks for reading
Thanks for getting all the way to the end!
We hope this travel guide to Wilder Kaiser in Austria has been useful.
What do you think about the regions in Tyrol? Do you have a favourite?
If you've been to Wilder Kaiser it would be awesome to hear your best tips in the comments.
If you haven't been yet, please don't hesitate to ask us anything. We're glad to help.



Our favourite travel resources:
Our camera gear: