A Complete Travel Guide to Innsbruck, Austria: 12 Best Things to Do in the Charming Old City
Everything you need to know including what to do, when to visit, where to eat and where to stay
The capital of the mountains
Innsbruck is the sophisticated, bustling small-town capital of Tyrol in western Austria holding everything you might need while giving you access to endless adventures in the great outdoors.
The Nordkette Range with its tall, dramatic spires looms high over the soothing river running through the city, perfectly capturing the vast range of experiences on offer here.
Not only is Innsbruck incredibly tourist-friendly with world-class attractions for all tastes, it's also simply very liveable.
Be careful not to get stuck here if you have anywhere else you need to be!
We really enjoyed our time in Innsbruck and hope this travel guide gives you an overview of why you might like it, too.

Why visit Innsbruck
Being the main transport hub of the larger Tyrol region in Austria, Innsbruck is perfectly located to explore the vast expanse of stunning mountains, alpine lakes and peaceful meadows.
Innsbruck by itself is large enough to warrant a few days of city exploring with all of its cultural attractions and great food, but most people go here to at least pair their city break with some outdoor activities.
It's quite rare to find a town of this size and service level so close to raw nature.
Hiking is accessible at all levels and cable cars can help everyone enjoy the majestic views from up high.
Daredevils might try their hand at mountain biking or climbing, and in winter the whole region transforms into a skiers paradise with an almost endless amount of prepared slopes.

Map
Innsbruck takes its name from the river Inn which splits the city in two. "Bruck" means bridge.
Geographically, Innsbruck is located at 574 metres above sea level with mountain ranges to both the north and the south.
Where to stay in Innsbruck
Innsbruck is a relatively small "big" city, so as long as you base yourself in Innsbruck, you can probably walk mostly everywhere or use public transport to quickly get around.
With that said, almost all of the city's attractions are centred around the Old Town, so basing yourself here can make for a lot less time getting to and from where you want to go.
Especially so if you're only in Innsbruck for a few short days.
We personally chose to stay near the central station to still be within walking distance to everything while saving a little bit of money compared to staying in the Old City – although the area arguably isn't as nice.
Search for the best value accommodation in Innsbruck here (adlink).

Luxury: AC Hotel by Marriott Innsbruck
Located next to the Triumphal Arc, AC Hotel by Marriott is just on the outskirts of the Old Town. For walking around Innsbruck, this is ideal.
There are other 4-star hotels in the city, but we think this looks like the best one.
The rooms are beautifully designed, people rave about the quality of the breakfast buffet and the service level is consistently high.
AC Hotel by Marriott in Innsbruck also offers a fitness room and a sauna.
Check prices and availability at AC Hotel by Marriott (adlink).

Value for money: Nala Individuellhotel
Nala Individuellhotel is an oasis in the middle of the city.
The green garden looks incredibly inviting and the whole hotel is designed to be relaxing.
Most of the rooms aren't huge, but they have all the amenities you expect including bonuses like soundproofing, allergy-friendly furniture and unique designs.
If you're looking for a value-for-money place to stay in Innsbruck in walking distance to everything, Nala Individuellhotel is a great option.
Check prices and availability at Nala Individuellhotel (adlink).

Budget: Haidegger Appartements
For travelling on a budget to Innsbruck, consider staying at Haidegger Appartements.
There is free parking on the street as well as a free bus at the doorstop that takes you into central Innsbruck in just 15 minutes.
The location outside the city gives you amazing views towards the mountains.
Each studio apartment comes with a well-equipped kitchen, further helping you to reduce the price of your stay, as well as a private bathroom and a balcony.
Check prices and availability at Haidegger Appartements (adlink).

12 best things to do in Innsbruck
Here are the 12 best things to do in Innsbruck, Austria.
1. Old Town (Altstadt)
A UNESCO World Heritage site, the old town of Innsbruck, which is also known as the Altstadt, is a must-visit.
Being the cultural and geographical heart of Innsbruck, it's impossible to miss.
The Old Town has been beautifully preserved with buildings that date back to medieval times, giving it a very cosy, authentic feel.


2. The Golden Roof
The Goldenes Dachl ("little golden roof") is probably Innsbruck's most famous attraction.
2,657 fire-gilt copper tiles adorn the roof making it exceptionally shiny.
Don't just come here for the roof. Make sure to also look up around you as some of the most charming buildings and lovely old streets are in its vicinity.

3. Maria-Theresien-Strasse
Maria-Theresien-Straße is the commercial centre of Innsbruck and also a must-visit while in Innsbruck.
The baroque architecture is revered and makes for a stunning foreground to the mountains.
Do some shopping, sit at an outdoor café or simply get a feel for the small-town hustle and bustle of Innsbruck here.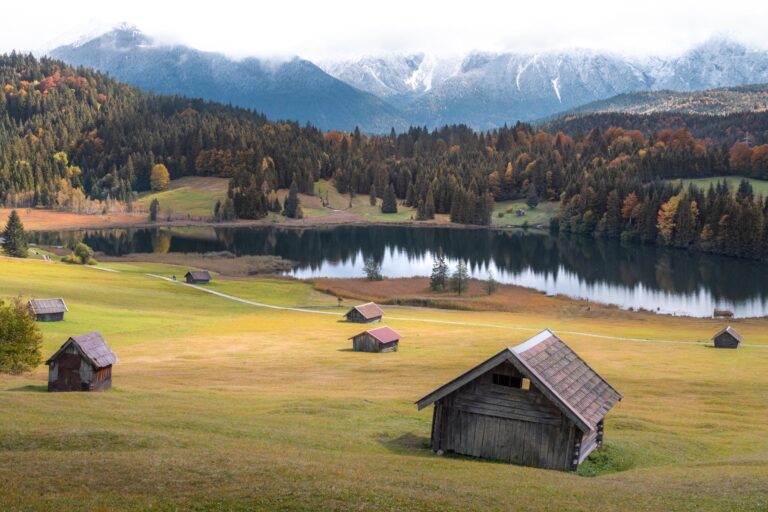 4. Triumphal Arch
Located just south of the Old Town of Innsbruck, the Triumphal Arch from 1765 used to be the southern entrance to the city.
There's not much to "do" here exactly, but it's a cool photo spot.



5. Imperial Palace
The Imperial Palace (Kaiserliche Hofburg) has returned to its former glamour after extensive restoration work and now gives a unique insight into the lives of Innsbruck's former emperors and empresses.
A must-visit if you (like Victoria) are into tv shows like The Crown and Bridgerton – or if you just enjoy sumptuous luxury in general (just take a look at that main hall!)

6. Tyrol Panorama Museum
We also visited the Tyrol Panorama Museum, located within walking distance just south of town with stunning views over the roofs of Innsbruck as well as the mountains.
The museum is mainly famous for the Innsbruck Giant Panorama Painting taking up the whole 360 degrees in a round room with a total size of more than 1,000 square metres of canvas. Quite impressive.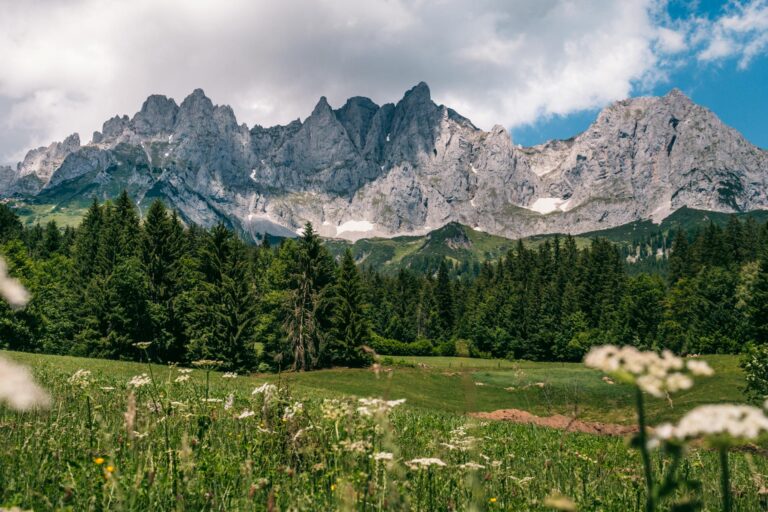 7. Other museums in Innsbruck
For the culturally inclined (or for those rainy days) there are lots of other museums to visit in Innsbruck.
Here are a few of them:
Ambras Castle is a Renaissance castle showcasing past decadence, located on a hill about an hour of walking or a 20-minute tram ride from the Old Town.
In The Audioversum, it's all about science and wonder. The interactive museum lets guests experiment with new ways of listening.
Museum of Tyrolean Folk Art is just that – a museum collecting and showcasing the most important cultural treasures from Tyrol. It's considered one of the finest heritage museums with a regional focus in Europe.
For glitter, head to Swarowski World. Several crystal rooms showcase different artists' interpretations. The Giant at the entrance is a sort of landmark for the attractions of Innsbruck.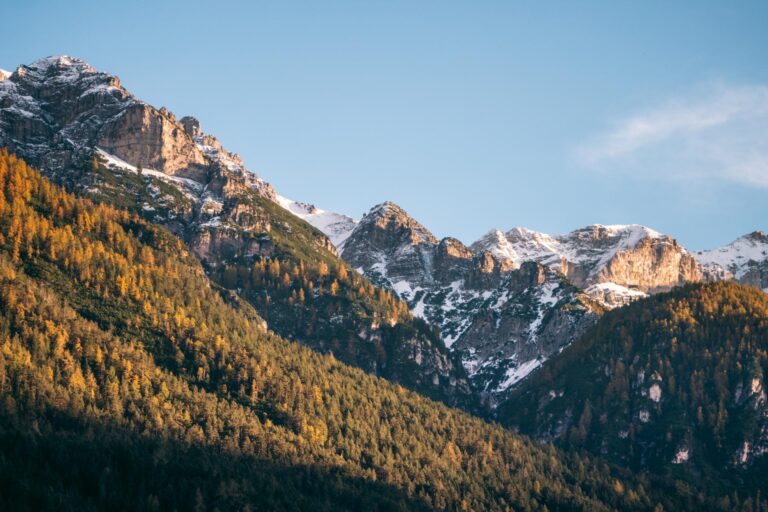 8. Nordkette
The mountain range of Nordkette (also called the jewel of the alps) stands tall above Innsbruck and can be reached directly from the city centre.
The Hungerburg funicular takes you from the river to Hungerburg in just 8 minutes. From here you can take the Seegrube to an altitude of 1,905 metres and from there go all the way to the top of the line with the Hafelekar to 2,256 metres.
It's a lot easier than it probably sounds.
Up here the views really open up on both sides, allowing you to see across Austria's largest nature park, the Karwendel Nature Park, to the north, and the city including the Stubai Valley to the south.
In October, it was quite warm on the lower two levels, but we were glad we had brought warm clothes for the top where the wind was quite fierce.
Even in summer, we imagine packing layers is a good idea.
We used our Innsbruck City Card (adlink) to get to the top. You can also buy a roundtrip cable car ticket in advance (adlink).









9. Bergisel Ski Jump
Home to one of the 4 ski-jumping competitions of the 4 Hills Tournament every year, the Bergiselschanze ski jumping facility in Innsbruck is a must to visit for ski-jumping enthusiasts.
Open daily, you can tour the entire facility, including the funicular, the tower lift, the panoramic café and the terrace on the jumping tower with great views over the city.

10. Parks and walks
For a more down-to-earth experience than ski jumping, head to one of Innsbruck's many parks and gardens.
Rapoldi Park, for example, is centrally located by the river and offers plenty of opportunities for having a relaxing time.
Simply walking along the river on both sides is also a favourite pastime for locals and visitors alike which we also personally enjoyed.

11. Churches
For an even more spiritual experience, head to one of Innsbruck's fine churches.
The Hofkirche (Court Church) is centrally located and just as lavish as the name suggests.
Innsbruck Cathedral (Dom zu St. Jakob) is also very pretty, as is the Wilten Abbey Basilica.


The Innsbruck City Card
If you intend to experience just a few of Innsbruck's attractions, the Innsbruck City Card will quickly become your friend.
Valid from 24 to 72 hours, with prices from €53 to €73 per adult (half for children aged 6-15), the card gives you free entrance to pretty much every attraction you might be interested in visiting including public transport in Innsbruck and entrance to the Nordkettenbahnen (which is €42 by itself).
In other words, the card will pay for itself in no time.
Read more about the sights, attractions and transport included in the Innsbruck City Card (adlink).
12. Stubai Valley
While we visited Tyrol, we also spent a few days in the Stubai Valley, located very close to Innsbruck.
Getting here is easy and in no time a whole world of mountain adventures open up. It's wonderful.
Hiking is probably the most popular activity here, and there are trails for all seasons and levels. The views are gorgeous everywhere here.
In winter, skiing is the name of the game and on the Stubai Glacier, you can usually ski all the way from October to June.
Read more about what to do in Stubai in our guide to visiting the valley here.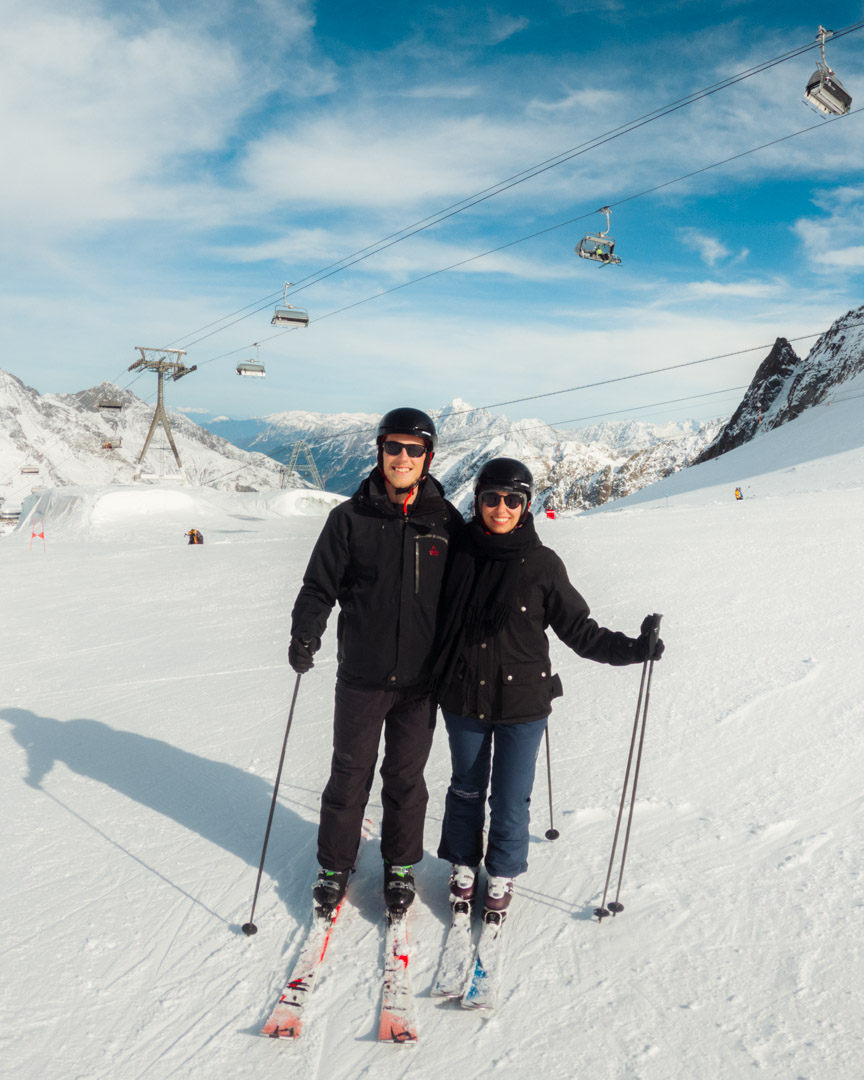 Where to eat in Innsbruck
Though the alp region's traditional fare is not particularly famous for its use of vegetables (quite the opposite…), there are plenty of healthy, green meals to be had in Innsbruck.
You'll find most restaurants and cafés in or near the Old Town.
Here are our 4 favourite places to eat in Innsbruck:
Green Flamingo – 100% vegan, 100% tasty.
Verenas – Breakfast, vegan cakes & coffee.
Vapiano – Italian dining with vegan options.
Cigköftem – All-vegetarian Turkish snacks.
Read more about where to eat in Innsbruck in our vegan eating guide here for the best restaurants and cafés.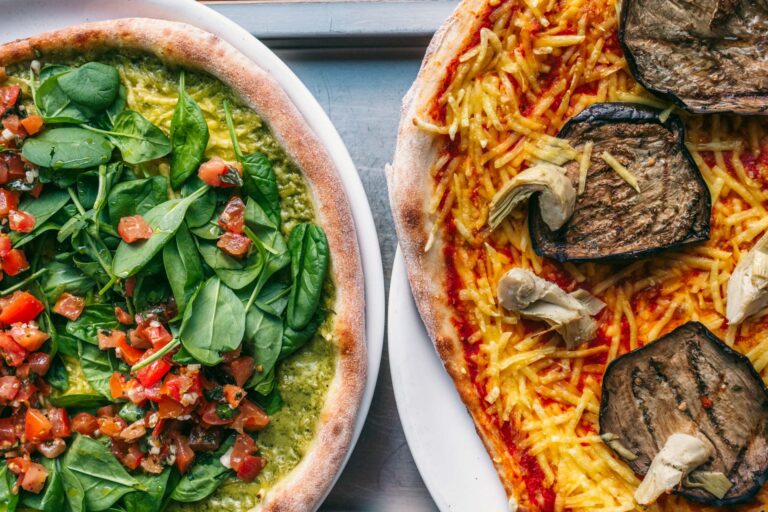 How to get around Innsbruck
Being a small and compact city, Innsbruck is very walkable. There are sidewalks everywhere.
Public transport is also readily available.
The tram is the vehicle of choice for getting around quickly. Using the tram system to get to the mountain village of Igls or to Fulpmes in the Stubai Valley are popular, cheap excursions.
The bus system is also easy to navigate and runs all night.

How to get to Innsbruck
Innsbruck Airport (Kranebitten Airport) is located just a few kilometres west of the city and serves both regional and international flights with connections to the rest of Europe.
The central train station (Innsbruck Hauptbahnhof) is one of Austria's busiest train stations and from here you can also travel all over Austria and Europe by train. OBB is the national railway company of Austria.
Long-distance busses also tend to stop near the central station.
If you stay centrally in Innsbruck and travel in your own car, parking can be expensive. We parked our car in the car park below the central station. Here you'll also find a free charging station for your EV.

When to visit Innsbruck
Innsbruck can be visited in all seasons. But what's the best season?
It's up to your needs and wants. There are four distinct seasons in the alps, each with its own pros and cons.
Summer is ideal for hiking with warmer temperatures, but can also get crowded.
Winter is a beautiful time to visit and optimal for skiing in the region.
In between in the low seasons, you get less snow or sun, but you can easily get lucky with both (as we have written about in our travel guide to visiting Tyrol in Autumn) as well as deal with fewer crowds. Prices are also lower.
Summer (high season): July & August.
Autumn (low season): September & October.
Winter (high season): November, December, January, February, March & April.
Spring (low season): May & June.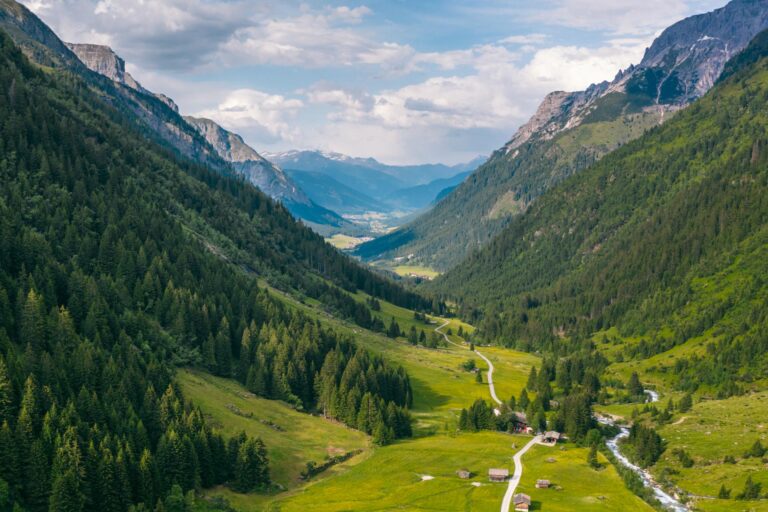 6 budget tips for travelling in Innsbruck
Travel in low season (September, October, May and June). Accommodation prices are lower, offers might be had and there are fewer tourists.
Book your hotel well in advance. Even in the low season, the best accommodation offers tend to get snatched up quickly.
Consider renting a small studio apartment with a kitchen. Eating out in Innsbruck is delicious but can also quickly eat into your budget.
Drink tap water. Not only is it better for the planet, it's also better for your wallet. The tap water in Innsbruck is perfectly safe. So bring a refillable bottle.
Walk, walk and walk some more. Walking around Innsbruck is free, easy and good for your soul. You'll find many hidden gems along your path.
Consider getting the Innsbruck Card if you intend to visit more than one attraction and use public transport to get around. The savings can be considerable.
What to bring to Innsbruck
Travel insurance (adlink). Never travel without it!
A good camera – here's a guide to the gear we use.
Sunscreen (adlink). Even with cold air, the sun can be strong at altitude. Especially if it's reflected in the snow.
A refillable water bottle and snacks for active excursions.
Sturdy hiking shoes.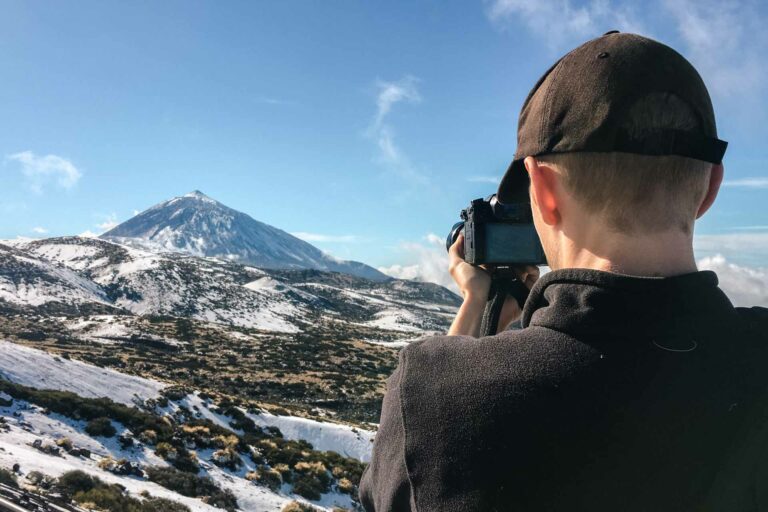 Minimise your impact
To minimise your impact during your visit, follow these guidelines:
Avoid single-use plastics, including straws.
Dispose of waste properly.
Bring your own drinking water in a refillable bottle.
Take only photos, leave only footprints. Let everything stay in its natural place. No stone-throwing or stacking.
Be considerate of other visitors.
Respect wildlife.
Thanks for reading
Thanks for getting all the way to the end.
We hope this city guide has been useful for your travel planning! What do you think about Innsbruck?
If you've been to the Tyrolean capital, it would be awesome to hear your best tips in the comments. Any hidden gems we missed?
If you haven't been yet, please don't hesitate to ask us anything. We're only glad to help.



Our favourite travel resources:
Our camera gear: