Be a Responsible Tourist in Thailand: 10 Things You Need to Know
How to behave ethically as a tourist in the country of smiles
Visiting Thailand in an ethical way
Thailand is one of our favourite countries to visit, and we know that we're not alone.
With its perfect beaches, warm weather year-round, friendly people and amazing food, it's obvious why it has become such a popular destination.
The big influx of tourists have made many Thai people accustomed to tourist behaviour, but you should still be considerate of their unique Buddhist culture.
Even though everyone is smiling all the time, it's easy to show disrespect to a Thai person without even knowing it – or otherwise behaving in an irresponsible way.
Also, a lot of the attractions and activities designed for tourists can result in animals being exploited without you being aware of it.
We have written this guide so you can visit Thailand in an ethical way; without rudeness, abuse or impoliteness.
1. Don't ride elephants
Sitting on top of an elephant is what many imagine as a fun activity during a vacation in Thailand.
Embarrassingly, we have done this ourselves when we were younger and didn't know better.
But now we're aware of how they are treated – and so should you.
Because those gentle and intelligent creatures are not meant to carry around tourists.
The wild elephants need to be tamed before they can be ridden and the training is brutal. It's called "the crush" as the intention is to break the elephant's spirit.
Young elephants are taken from their mothers, tied up for days or weeks while being beaten and starved into submission.
So what might be a great holiday experience for you is definitely not fun for the animals.
Please, don't ride elephants.
Note: There are a few elephant sanctuaries that take good care of these wonderful creatures, but do your research well and visit a responsible organisation.

2. Stop taking selfies with tigers
A new profile picture of you posing beside a tiger will make you look fierce…
But do you truly believe tigers love selfies as much as people do?
Well… We don't think so.
It's unnatural for such a big and strong predator to interact with people like that.
Rumour has it that the wild tigers are sedated to stay calm. Whether that's true or not, we can be sure that they did not choose a life in captivity.
Like with elephants, the tiger cubs are separated from their mothers to be disciplined and starved if they show "unwanted behaviour".
Naturally, this leads to stressed out animals who are scared of being punished all the time.
Stay away from wildlife tourist entertainment venues allowing people to be in contact with tigers.

3. Avoid shows involving animals
A lot of places have figured out that they can make a bunch of money by exploiting animals, training them to perform in front of huge crowds.
Animal shows can be found all over the world. Thailand is no different.
Here you'll find lots of shows with monkeys, dolphins, elephants, crocodiles, snakes and orangutans.
It's common for people and children who like animals to want to see how magnificent and intelligent they are up close.
But if you love animals, do not support this cruel form of entertainment.
Let them be wild and free.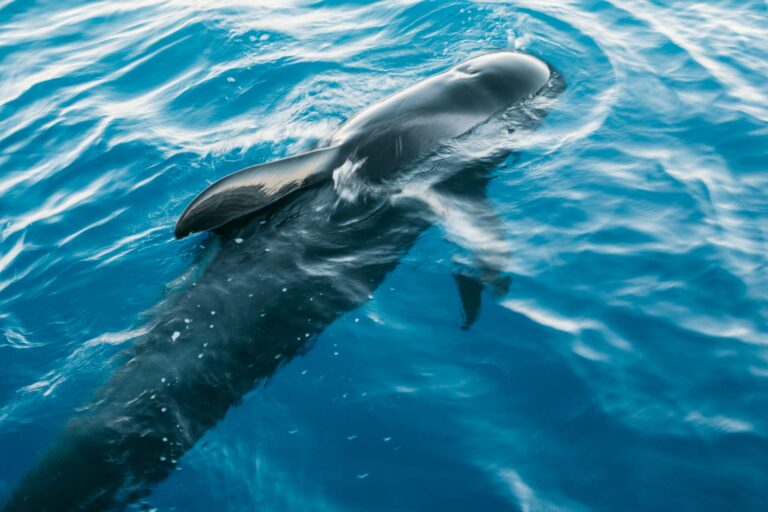 4. Leave corals where they belong
Corals and shells are so beautiful!
But please, leave them on the beach or in the sea for other people and animals to enjoy instead of taking them with you.
In fact, many shells and corals are protected by law and it's illegal to remove them from their natural environment or buying them in markets.
It's strictly prohibited to bring corals and seashells onboard departing planes from some airports in Thailand, like Krabi and Chiang Mai.
5. Respect the monks
The monks in Thailand are deeply religious people and they should be treated with respect.
Women should be extra careful.
Don't touch them as it's forbidden for monks to have physical contact with women.

6. Be humble in the presence of Buddha
Thailand is mostly a Buddhist country.
As with the monks, make sure you treat images and statues of the Buddha with the greatest respect.
Don't run, yell or do anything profane at or near Buddhist temples.

7. Dress politely
You should cover your shoulders, chest and knees when visiting temples and other sacred places.
Sometimes you can borrow scarves and gowns, but you can also risk being turned away.
In other places, most Thais are used to tourists wearing shorts, tank tops and the like.
But save beachwear for the beach.
It's normal to take off shoes as well.
If you see shoes in front of a restaurant, massage salon or people's home, take yours off, too.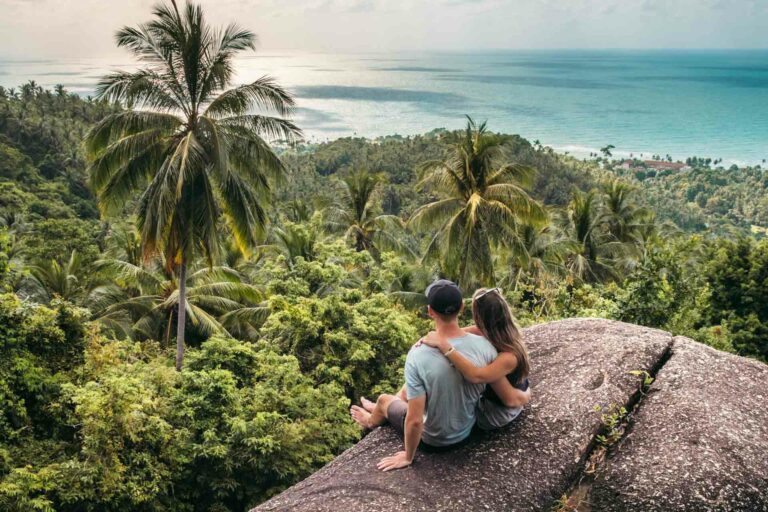 8. Honour the royal family
Thai people loooove and admire the royal family.
You'll see plenty of pictures of the king and his family in public places, restaurants and in private homes.
Don't ever say anything bad about them or make jokes – it's illegal to insult the royal family.

9. Don't touch the head
It's offensive to touch somebody's head or hair as it's considered to be the most sacred and cleanest part of the body in Thailand.
This applies to children as well.
So even though ruffling someone's hair is a way to show affection, just remember that it's not appropriate here.
10. Be friendly
Thai people are so welcoming and they smile a lot!
A common way of saying hello is to place the hands together in a prayer position while bowing.
Smile big and return the gesture to show a friendly attitude.
Say "sawadee ka" if you're a woman and "sawadee khrup" if you're a man.
Thank you is "khob khun ka" (woman) or "khob khun khrup" (man).

Thank you!
Thank you for being interested in behaving thoughtfully when visiting Thailand.
We – as well as the Thais and all of the animals – really appreciate it.
Have you ever been to Thailand? If so, then please share your best tips on visiting the lovely country below in the comments!
Our favourite travel resources:
Our camera gear: