Autumn in Tyrol, Austria: Hiking, Skiing & Other Amazing Things to Do in Low Season
We visited Innsbruck and the Stubai Valley in October and loved it
Why visit Tyrol in autumn?
Visiting Tyrol in western Austria is magical in all seasons, but there's certainly something special about visiting the region in autumn.
In September and October, the summer hikers have left and the winter skiers are yet to arrive, so you mostly have both the lovely city of Innsbruck and the dramatic Stubai Valley to yourself.
Having experiences in altitude that range from 500 metres to 3,000 metres above sea level, there is never just one season in this area – and in autumn you can get the perfect combination of sun in the valley and snow on the peaks.
This doesn't just make for stunning hiking and supreme photo conditions.
It also provides you with the opportunity to mix a day of skiing on the Stubai Glacier in the morning with visiting the cultural attractions of Innsbruck by afternoon.
Public transport is fast and seamlessly transports you around, and if you're travelling in your own vehicle, the parking lots seldom overflow at this time of the year.
Welcome to Tyrol!
When to visit Tyrol
We visited Tyrol in October 2020 in week 43 (from the 19th of October) as part of a road trip from Germany to Italy.
There are, of course, never any weather guarantees, but we were blessed with lots of sunshine in the valley as well as plenty of snow on the peaks – including on the glacier.
Timing your visit closer to the end of summer will give you warmer days but less of a chance of skiing.
Waiting until later in October or November will give you more powder but less chance of snow-free hiking at altitude.
The high season runs in summer from July to September and in winter from November to April.
It's considered low season in September and October and then again in May and June.
If you're travelling in the low season, make sure to check with your exact dates whether or not the lifts are open as some of them have varying seasonal opening times.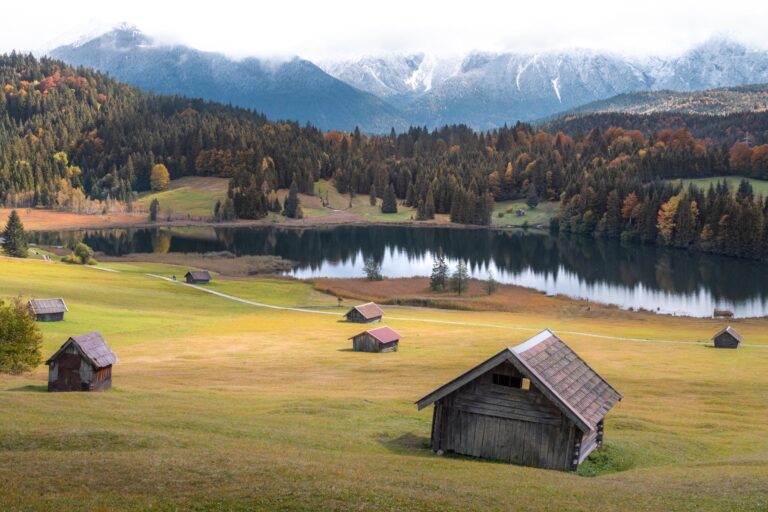 Hiking in Tyrol
The sun feels warm on your face. The air is cool and crisp. The colours are vibrant.
Is there a better feeling than hiking on a beautiful autumn day?
There are almost endless trails in Tyrol begging to be discovered.
It doesn't matter if you're an experienced hiker ticking of peak after peak or simply looking for an enjoyable stroll – there are lots of paths for everyone!
The trail system is generally very easy to understand and follow. There are also detailed maps as well as friendly locals who can help you on your way.
While hut-to-hut hiking (or skiing!) is only available in the summer and winter (apart from small unmanned winter rooms), public transport makes it easy to choose a central location and go on different day hikes from there year-round.

Skiing in Tyrol
With one of Europe's longest-lasting ski seasons, you can enjoy blue, red and black runs in the morning on the Stubai Glacier in western Austria and return to the valley floor for some sun exposure in the afternoon.
Skiing or snowboarding on the glacier in autumn or spring is a unique experience.
The days are longer than in winter, and there are generally fewer people. Especially if you avoid the weekends where it's (naturally) popular with the locals to practice their technique.
Some of the pistes don't open until December, but when we skied on the Stubai Glacier in October we had plenty of choices for interesting routes down the mountain.

Cultural activities in Tyrol
If you're not the very active type or simply need a break, there are thankfully lots of non-outdoor related activities to do in Tyrol in autumn.
Innsbruck is the region's biggest and most important city and a great place from where to base your adventures.
Museums abound, the city's old city is a lovely place to stroll around and there are lots of cafés, bars and restaurants to keep you well-watered and fed throughout your stay.
You won't be bored. And whenever you feel ready for it, the mountains are just a stone's throw away.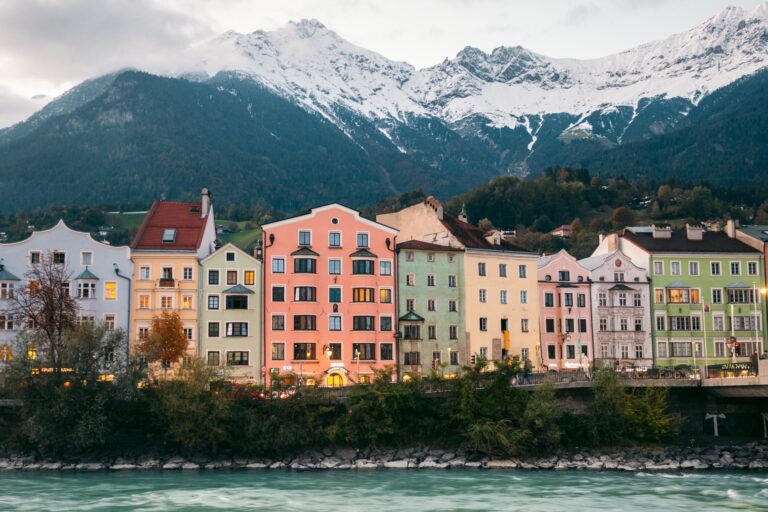 Things to do in Tyrol in Autumn
We visited Tyrol for about a week in October, splitting our time between staying in the Stubai Valley (at Stubaierhof – adlink) and in central Innsbruck.
There are so many things to do and we barely scratched the surface.
Here are some of the highlights we experienced.
Hiking the Telfer Wiesen
Who doesn't love a scenic circular trail?
Most people spend between 2-3 hours hiking the 10-kilometre trail with a total ascent of about 350 metres – but you can easily spend more by lazing in the sunchairs, taking photos of the surrounding mountains and saying hi to the animals you meet on the way.
We really liked the Telfer Wiesen hike. It was never strenuous nor too long and still left our legs ready for the following day's skiing.
As the name suggests, Telfer Wiesen is most effortlessly reached from the village of Telfer which the public busses drive through.





Serlesbahn Mieders lake reflections
Serlesbahn Mieders is one of the ski lifts in Stubai doubling as a lift for hikers before and after the ski season.
It takes its name from the mountain itself, Serles (2,717 metres), and Mieders is the small village in the valley.
You can choose to hike the approximately 700 metres up yourself, but if you're prone to get either short on time or on breath, we recommend you spare your energy for exploring the hikes on top instead.
The man-made lake (Serles Wasserspielplatz) is located just next to the lift and is the perfect spot to enjoy your lunch.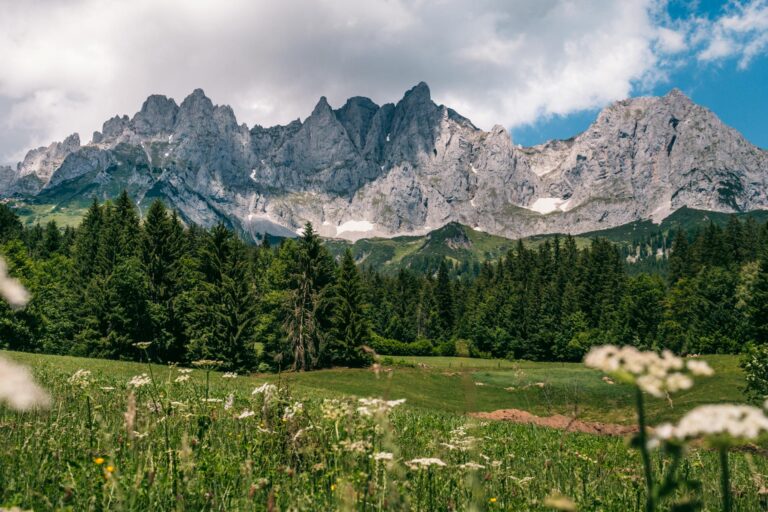 Pilgrimage to the Maria Waldrast Abbey
The Maria Waldrast Abbey, located at 1,641 metres above sea level, is one of the highest places of pilgrimage in Europe.
You can choose to drive there from the Brenner Pass, but to really experience the serenity of arriving at this historically remote spot, we recommend hiking from Serlesbahn Mieders – about 3 kilometres each way.
It's not too steep and the paths are wide and well-maintained.
When we visited in October, there was a bit of snow and ice, so layer up accordingly and wear sturdy shoes!
If you plan to do several hikes in the area, consider staying at Maria Waldrast Abbey (adlink).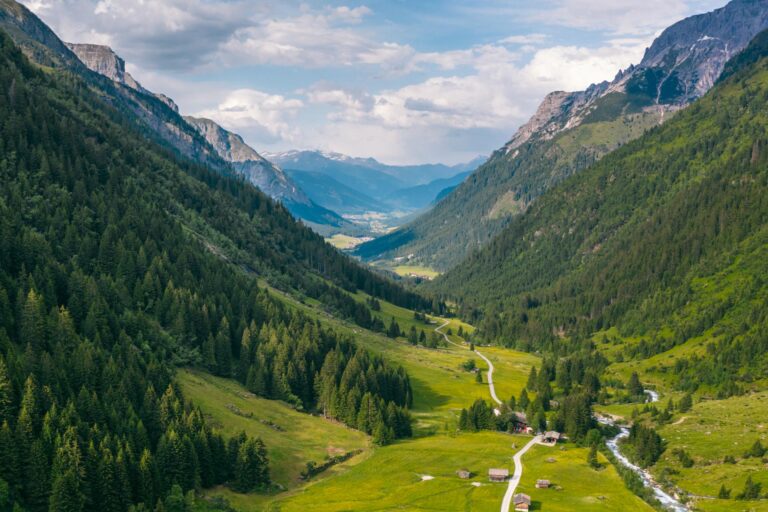 Mieders Toboggan Run
After exploring the area and wonderful views around Serlesbahn Mieders, it's time to head back down into the valley below – and what better way to do that than to toboggan?
The Mieders Toboggan Run is 6 kilometres long and slides you the 700 metres of altitude down the mountain in just a few minutes with a top speed of 42 km/h.
We absolutely loved the ride. It was thrilling but never scary.
You can choose whether or not to stay away from the brakes or hug them tightly in the many corners to slow you down.
Big backpacks aren't allowed on the toboggan; they can be transported down with the Serlesbahn lift.


Elfer mountain views and sundial
From the village of Neustift, the Elferlifte takes you up from 984 metres to 1798 metres in just a few minutes.
Elferspitze is the name of the mountain on top, standing at 2,505 metres, and naturally, Zwölferspitze (2,562 metres) is right next to it.
Elf and Zwölf = 11 and 12 in German – referring to the sun's location above or behind their peaks.
Located just 5 minutes of walking from the cable car, you can't miss the gigantic walkable sundial – the largest accessible equatorial sundial in the Alpine region.
Several hikes start and end at the lift area. You can choose between short, easy walks and more strenuous mountain adventures.
There is, unfortunately, no toboggan here – but it is possible to bring a mountain bike on the gondola to carve your way back down if you need an adrenaline kick!






Stubai Gletcher
Skiing or snowboarding the Stubai Gletcher is one of the top reasons for visiting Tyrol in the off-season.
Sitting at an elevation of between 1,697-3,212 metres above sea level, the skiing season often lasts all the way from October to June.
Some of the first slopes in the alps open here and the lifts usually keep running until early summer.
The Stubai Glacier is home to about 35 slopes with varying difficulties. Some might not be open in autumn or spring, but there will always be enough slopes to have fun on with 65 kilometres of them in total.
Located just 45 minutes from Innsbruck, the Stubai Glacier ski area is really easy to get to with your own car or with public busses.


Our personal experience at Stubai Gletcher
Learning to ski on the Stubai Gletcher was the main reason we visited Tyrol in October 2020.
We had both previously skied a little bit in our childhoods, and Alex had also tried snowboarding in his teens for a few days, but for both of us, this was the first time in many years we would strap skis to our feet.
Driving through the Stubai Valley towards the glacier at the end is a beautiful experience.
After the short drive from our hotel in Fulpmes (adlink), we arrived at the ski area well-rested and eager to see just how badly we would be bruised by the end of the day.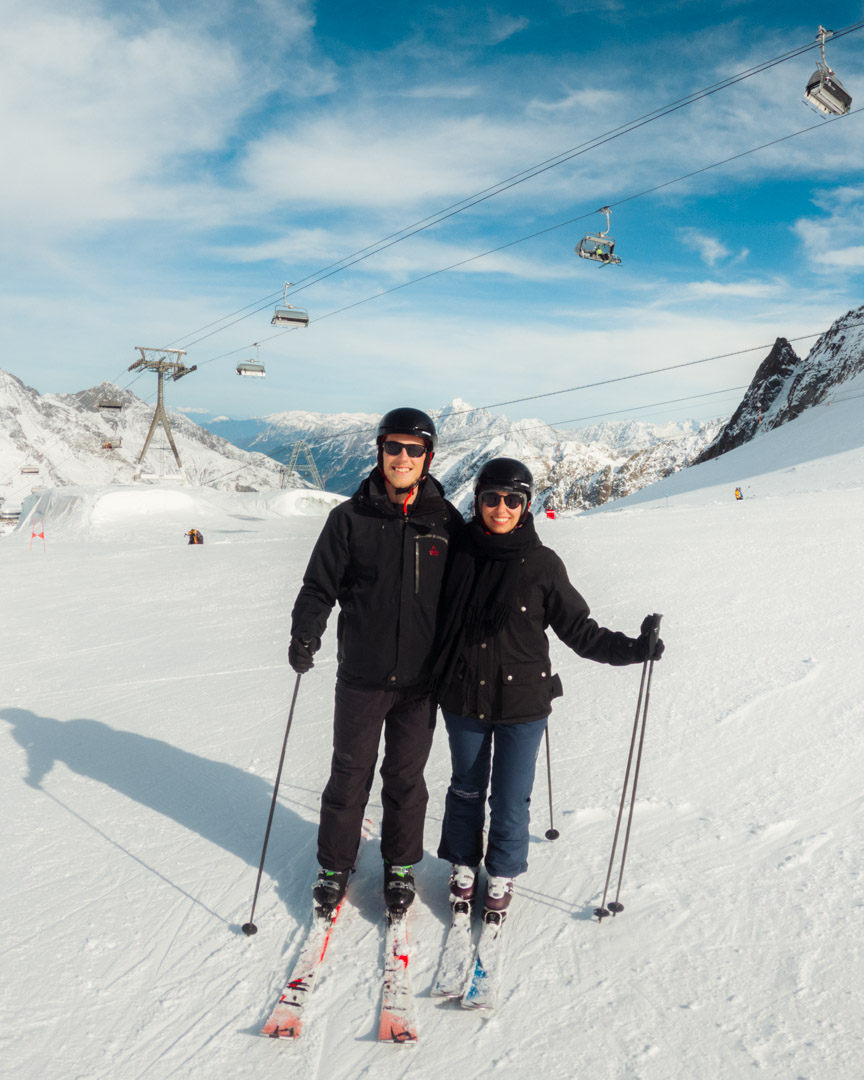 Ski instruction
The professional ski instructor, Thomas Früh, helped us get settled with fitting equipment at the Eisgrat station, located at 2,900 metres above sea level. This would be our base for the day.
He was incredibly patient with us for the first two hours as we slowly got the hang of waddling around in the snow with really long feet.
The snow was crisp, the sun was high in the sky and we had a lovely time.
Little by little, we learned how to make turns. We went up higher and higher with the lifts, and much earlier than we had expected we were actually skiing!
It wasn't necessarily pretty, but it was a lot of fun.
All in all, it was a delightful experience to be able to ski in the middle of October and we can easily recommend visiting the Stubai Glacier.


Stubai Super Card
If you intend to use the Elferbahn and Serles cable cars (and perhaps even toboggan back down!), consider booking accommodation in Stubai that includes the Stubai Super Card.
The Stubai Super Card includes:
Free use of the Stubai Glacier Railway, 1 ascent and descent per day (no transport with ski equipment).
Free use of the Serles cable cars: 1 ascent and descent per day.
Free use of the Elferbahn Cable Car in Neustift: 1 ascent and descent per day.
1 ride with the "Mieder" summer toboggan per week.
Free use of the Schlick 2000 mountain railway: 1 ascent and descent per day.
One free three-hour admission per week to the adventure pool "Erlebnisbad StuBay".
Free use of the indoor and outdoor pool in Neustift.
Free use of the swimming pool in Mieder.
Free use of Innsbruck public tranportation between Mutterberg and Innsbruck.
Free use of the Stubai Valley Railway Fulpmes-Innsbruck-Fulpmes.
Numerous discounts, e.g. at the bird of prey park, the ice grotto, museums and more.
Read more about the Stubai Super Card and the regular Stubai Card here.
Autumn in Innsbruck
Innsbruck – "the bridge over the river Inn" – is the capital of the Austrian region of Tyrol, located at an elevation of around 600 metres above sea level on a plateau with high mountains to both the north and the south.
The university city is a small, big city of around 130,000 inhabitants. Though far from cosmopolitan, almost everything you might desire is available here including great shopping and transport links to the rest of Europe.
While it's definitely possible to visit Innsbruck in all seasons, visiting in the off-seasons means that you'll run into fewer tourists and get many of the most sought-after attractions almost to yourself while getting a real feel for the local life.
Here are some of the best things to do in Innsbruck in autumn.

Old Town
The old town of Innsbruck (also known as Altstadt Innsbruck) is a UNESCO World Heritage Site and the city's most popular attraction.
It has been beautifully preserved with buildings that date back to medieval times, giving it an authentic feel for those who want more than just modern attractions or outdoor adventures on their holiday break.
The Goldenes Dachl ("little golden roof") is hard to miss. It's adorned with 2,657 fire-gilt copper tiles and some of the most beautiful, old buildings and cosy streets are in the nearby area.
Maria-Theresien-Straße is the commercial centre of town and also a must-visit while in Innsbruck.

Museums
The Imperial Palace (Kaiserliche Hofburg) has returned to its former glamour after extensive restoration work and now gives a unique insight into the lives of Innsbruck's former emperors and empresses.
A must-visit if you (like Victoria) are into tv shows like The Crown and Bridgerton – or if you just enjoy sumptuous luxury in general (just take a look at that main hall!)
We also visited the Tyrol Panorama Museum, located within walking distance just south of town with stunning views over the roofs of Innsbruck as well as the mountains.
The museum is mainly famous for the Innsbruck Giant Panorama Painting taking up the whole 360 degrees in a round room with a total size of more than 1,000 square metres of canvas. Quite impressive.
For the culturally inclined (or for those rainy days) there are lots of other museums to visit in Innsbruck – like Ambras Castle, Audioversum, Museum of Tyrolean Folk Art and Swarowski World to name just a few.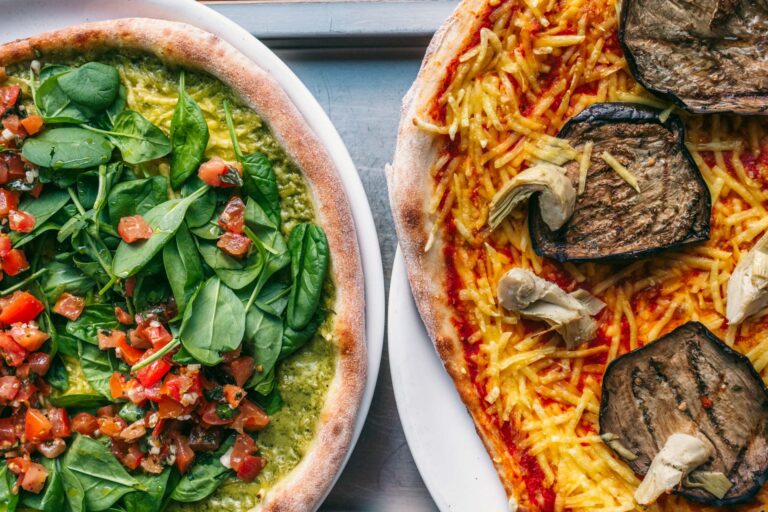 Nordkette
The mountain range of Nordkette, also called the jewel of the alps, stands tall above Innsbruck and can be reached directly from the city centre.
The Hungerburg funicular takes you from the river to Hungerburg in just 8 minutes. From here you can take the Seegrube to an altitude of 1,905 metres and from there go all the way to the top of the line with the Hafelekar to 2,256 metres.
It's a lot easier than it probably sounds.
Up here the views really open up on both sides, allowing you to see across Austria's largest nature park, the Karwendel Nature Park, to the north, and the city including the Stubai Valley to the south.
In October, it was quite warm on the lower two levels, but we were glad we had brought warm clothes for the top where the wind was quite fierce.



Other attractions in Innsbruck
Home to one of the 4 ski-jumping competitions of the 4 Hills Tournament every year, the Bergiselschanze ski jumping facility is a must to visit for ski-jumping enthusiasts.
For a more down-to-earth experience, head to one of Innsbruck's many parks and gardens. Rapoldi Park, for example, is centrally located by the river and offers plenty of opportunities for having a relaxing time.
Simply walking along the river on both sides is also a favourite pastime for locals and visitors alike.
For an even more spiritual experience, head to one of Innsbruck's fine churches. The Hofkirche (Court Church) is centrally located and just as lavish as the name suggests.
Innsbruck Cathedral (Dom zu St. Jakob) is also very pretty, as is the Wilten Abbey Basilica.


The Innsbruck Card
If you intend to experience just a few of Innsbruck's attractions, the Innsbruck City Card will quickly become your friend.
Valid from 24 to 72 hours, with prices from €53 to €73 per adult (half for children aged 6-15), the card gives you free entrance to pretty much every attraction you might be interested in visiting including public transport in Innsbruck and entrance to the Nordkettenbahnen (which is €42 by itself).
In other words, the card will pay for itself in no time.
Read more about the sights, attractions and transport included in the Innsbruck City Card (adlink).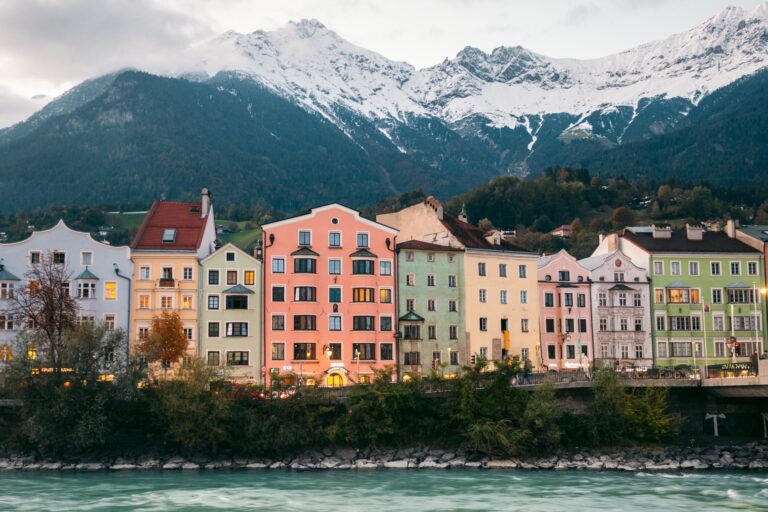 Where to stay in Stubai & Innsbruck
Should you stay in Innsbruck or Stubai?
You can comfortably stay in Innsbruck with all of the amenities available there and either use your own private transport or go with one of the public busses to the Stubai Valley.
It's only a relatively short drive away.
Staying in the Stubai Valley, though, gives you a few advantages – especially if you plan to do a lot of outdoor activities.
For being one of the first persons on the skiing lifts, you can sleep in until later, and you have beautiful hikes just outside your doorstep.
Spending less time on transport is surely also a plus.
But… Innsbruck is a vibrant city, and we do recommend visiting it for the amazing cultural activities, tasty food and cosy atmosphere.
If you have the time, why not both spend a few nights in the city and in the Stubai Valley? That's what we did. You'll get the best of both worlds!
No matter where you choose to stay, visiting in the autumn or spring off-seasons will get you cheaper accommodation prices, which is always a plus.

The best value hotels in Stubai Valley
Alpin Resort Stubaierhof (where we stayed)
This is where we stayed while visiting the Stubai Valley.
Located in Fulpmes (one of the five main villages of Stubai alongside Neustift, Telfes, Mieders and Schönberg), Alpin Resort Stubaierhof was a real haven to return to after a long day of exploring the valley.
The 4-star hotel offers a big spa area with two indoor pools and several different types of saunas. There's also a fitness room as well as free internet hotel-wide.
Half-board includes a big breakfast buffet, an afternoon snack as well as a daily changing evening meal.
Being vegans, we were a bit unsure how the kitchen would deal with our plant-based needs. To our delight, there were plenty of filling options at breakfast and we got huge portions of tasty vegan food each dinner; perfect for replenishing our energy for the next day's adventures.
Located just 20 minutes away from Innsbruck by car and 30 minutes from the glacier, Alpin Resort Stubaierhof just might be the optimal place to stay to experience both the city and the magical Stubai Valley comfortably.
In winter, you're just 5 minutes away from the Schlick 2000 skiing area. And in all seasons, you're surrounded by the wonderful peaks of the nearby mountains, calling for you to go explore them.
Check prices and availability at Alpin Resort Stubaierhof (adlink).


Hotel Jagdhof (5-star luxury)
If you want the best of the best in the Stubai Valley, look no further than the 5-starred Relais & Châteaux SPA-Hotel Jagdhof in Neustift.
The spa area is huge and offers a large range of facilities and relaxing treatments. The gourmet restaurant has received numerous awards. And every room has a balcony with sweeping mountain views.
Don't miss the large outdoor pool which children and adults alike will surely love.
Check prices and availability at Hotel Jagdhof (adlink).

Pension Kristall (the cheaper option)
Pension Kristall is located in Neustift, the biggest of the Stubai villages and the gateway to the glacier, less than 20 minutes away.
If you don't plan to spend much time in your room and just need a cheap place to stay, Pension Kristall might be a good option for you.
At a fair price, you'll get a no-frills double room with a private bathroom. The hotel also offers a sauna.
Check prices and availability at Pension Kristall (adlink).

The best value hotels in Innsbruck
In our opinion, Innsbruck is an underrated city when it comes to cultural attractions as well as outdoor activities.
Staying here will give you access to great restaurants within walking distance while keeping you close to the mountains.
Here are the best accommodation options in Innsbruck.
Search for the best value accommodation in Innsbruck here (adlink).
Luxury: AC Hotel by Marriott Innsbruck
Located next to the Triumphal Arc, AC Hotel by Marriott is just on the outskirts of the Old Town. For walking around Innsbruck, this is ideal.
There are other 4-star hotels in the city, but we think this looks like the best one.
The rooms are beautifully designed, people rave about the quality of the breakfast buffet and the service level is consistently high.
AC Hotel by Marriott in Innsbruck also offers a fitness room and a sauna.
Check prices and availability at AC Hotel by Marriott (adlink).

Value for money: Nala Individuellhotel
Nala Individuellhotel is an oasis in the middle of the city.
The green garden looks incredibly inviting and the whole hotel is designed to be relaxing.
Most of the rooms aren't huge, but they have all the amenities you expect including bonuses like soundproofing, allergy-friendly furniture and unique designs.
If you're looking for a value-for-money place to stay in Innsbruck in walking distance to everything, Nala Individuellhotel is a great option.
Check prices and availability at Nala Individuellhotel (adlink).

Budget: Haidegger Appartements
For travelling on a budget to Innsbruck, consider staying at Haidegger Appartements.
There is free parking on the street as well as a free bus at the doorstop that takes you into central Innsbruck in just 15 minutes.
The location outside the city gives you amazing views towards the mountains.
Each studio apartment comes with a well-equipped kitchen, further helping you to reduce the price of your stay, as well as a private bathroom and a balcony.
Check prices and availability at Haidegger Appartements (adlink).

Renting a car in Tyrol
If you plan to travel around Tyrol extensively, it might make sense to rent a car.
The public transport options are generally good, but travelling off-season can potentially prove troublesome with busses if you want to be flexible in your planning.
We had our own car in Tyrol and loved the freedom it provided.
If you're looking to rent a car, we have had great experiences comparing rental prices at Discover Cars. Renting from the airport in Innsbruck is often a good option.
What to bring for visiting Tyrol in autumn
Travel insurance (adlink). Never travel without it!
A good camera – here's a guide to the gear we use.
Sunscreen (adlink). The sun can be strong even in autumn and remember that snow is highly reflective.
Layers! Be ready to wear a t-shirt when the sun is out and put on your warmest clothes, hat and gloves when you hike in high altitudes or go skiing.
Skiwear if you plan to ski and want to bring your own. Otherwise, you can easily rent most of it.
Hiking shoes.
Trekking poles. Not a necessity but helpful on long, strenuous hikes.
Swimwear if you plan to stay at a hotel with a spa area.
Water and snacks.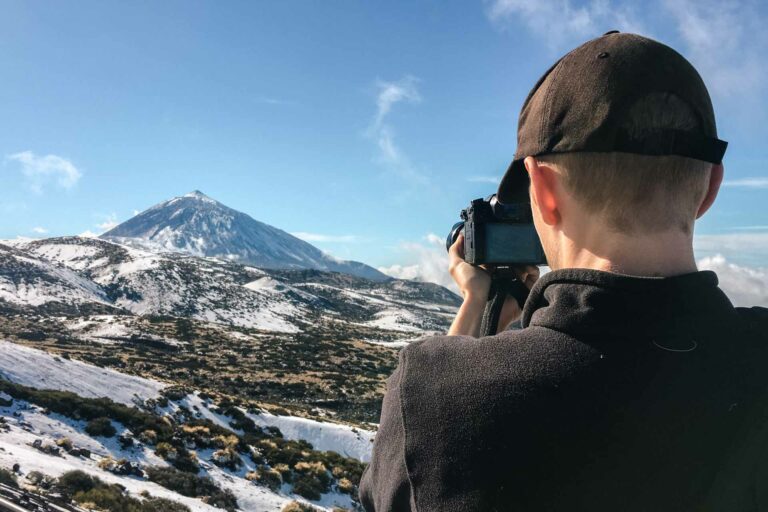 Minimise your impact
To minimise your impact during your visit, follow these guidelines:
Bring your own drinking water in a refillable bottle.
Avoid single-use plastics, including straws.
Dispose of waste properly. While putting your trash in a nearby trashcan is convenient, wrappers and other small items are prone to get taken by the wind and end up in the lake.
Take only photos, leave only footprints. Let everything stay in its natural place. No stone-throwing.
Be considerate of other visitors.
Respect wildlife.

Thanks for reading
Thanks for getting all the way to the end!
We hope this travel guide to visiting Tyrol in autumn has been useful.
What do you think about Stubai and Innsbruck?
If you've already been there in autumn, it would be awesome to hear your best tips in the comments.
And if you haven't been yet, please don't hesitate to ask us anything. We're glad to help.

Our favourite travel resources:
Our camera gear: